One needs major stamina to be in the public eye. And if the public eye has made you go through a major scandal, you need to use the last ounce of your stamina to continue giving back to the industry. Meesha Shafi, it seems, used that stamina because even after that the whole Ali Zafar scandal, she did not back down. In fact, the singer, known for her pop, Sufi songs, is gearing for her coke studio performance in the upcoming season.
Hameed Akhtar
Meesha Shafi is the daughter of Saba Hameed that everyone knows. But did you know that her nana, maternal grandfather was Hameed Akhtar, the literary giant? Yesterday, on the occasion of her 39th birthday, the singer took to her Instagram sharing a throwback picture of her first birthday. The columnist and secretary-general of Progressive Writers Association of Pakistan played a considerable role, the singer says, in forming her beliefs, her values, and stamina. She calls these gifts that keep on giving, unlike the material gifts which end.
The singer pens down a heartfelt message for her grandfather, who left a significant impact on her and whom she misses even after nine years of his passing. She shared it with a picture where he is seen holding a 1-year old Meesha.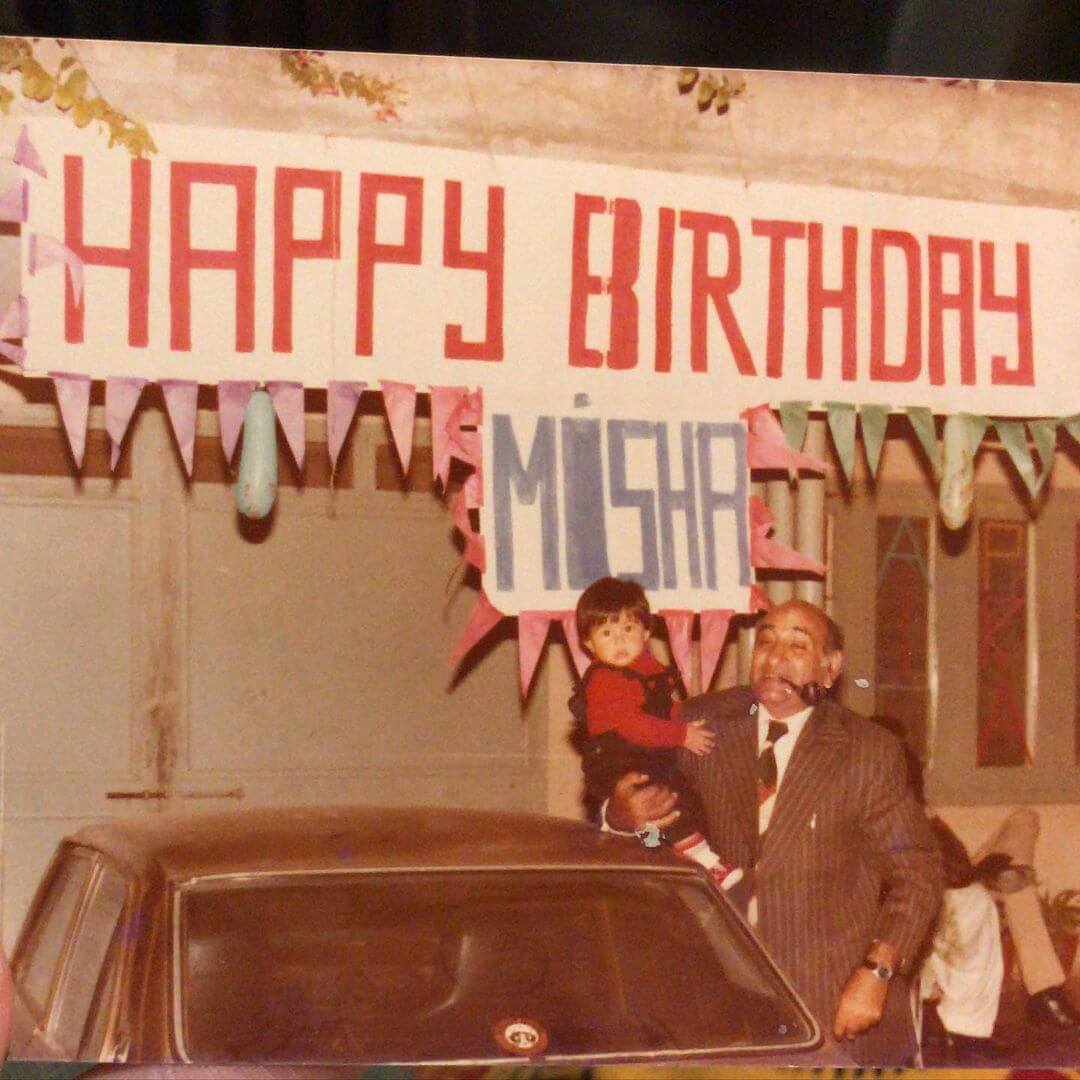 The note to her grandfather
"Just like the gifts I got from the great man holding me in this picture, my nana, the progressive, socialist, literary giant Hamid Akhtar. He gave me the gift of free-thinking, wisdom, guidance, resilience, literature, self-expression, poetry, speaking truth to power, and political awareness. The first truly woke influence in my life. And the first feminist man I ever came across. Papa, I love you so much, on this day, I just want to acknowledge that I wouldn't be who or where I am if it weren't for you."
It seems that she is soon going to be announcing five songs. But this is just speculation taken from the other half of her message. The singer adds to her Instagram post that:
"In this spirit of sharing gifts that keep on giving, I'd like to announce the five juicy presents for all my lovely fans and followers as we kick off my birthday month. I had to use all the traits I learned from my grandfather to rise back up from the ashes and create this new work.
Stay tuned for so many musical goodies. 🥳🥳🥳"
We will, indeed! Stay strong, stay vocal, and keep giving us masterpieces. We are looking forward to what you have in store for us.
Stay tuned to Brandsynario for the latest news and updates!