Meesha Shafi has responded to rumours spread about her going to jail and you're going to want to see it!
What Were The Rumours About?
The case that has gripped the nation and left many at the edge of their seats had a new development. We're talking about none other than the harassment case Meesha Shafi has filed against Ali Zafar and the defamation case Zafar responded with.
The two, still gripped in legal proceedings, become subjects to new rumours daily. This time it was Meesha Shafi.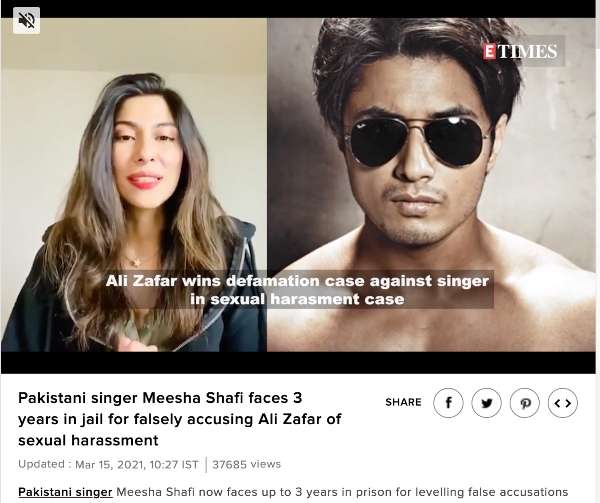 Indian media spread the rumours that she has been sentenced to three years in jail by finding her guilty in the defamation case. However, her lawyer cleared the air immediately and put the rumours to bed.
This is with ref to the fake news claiming that my client Meesha Shafi has been sentenced to 3 yrs imprisonment.
No such verdict has been passed by trial court in the frivolous criminal defamation case instituted by Ali Zafar against several women.
Read complete statement below pic.twitter.com/49vRSXtvFe

— Asad Jamal (@LegalPolitical) March 15, 2021
The Star Responds Herself
While Ali Zafar's supporters and feminist-haters were having a field day over the rumours, Meesha Shafi could not sit quietly. She has never been known to sit quietly in the face of ridiculous accusations and rumours.
Here's the quirky response she had to the situation:
View this post on Instagram
The Comments Get Fired Up
How could it be that she is not going to jail and flaunting that fact? Many rushed towards the post and started typing out their hateful comments underneath which are borderline amusing. Here are our top picks!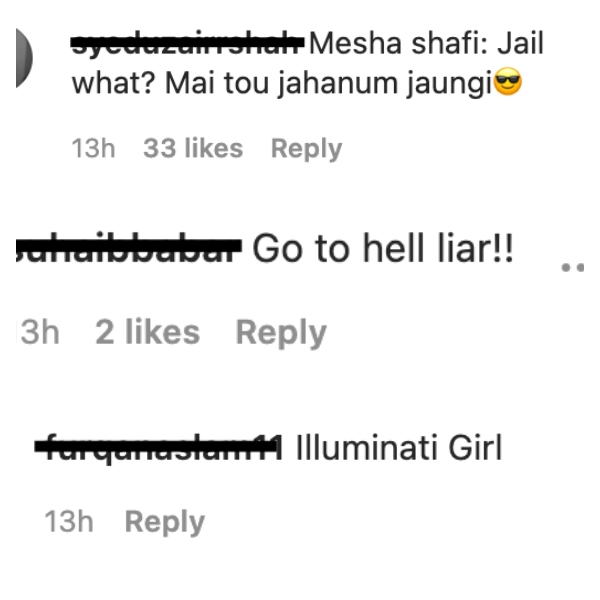 Liking Women More When They Suffer?
The Ali Zafar and Meesha Shafi case has made us question a lot of our beliefs and observations. Is it true that as a nation we like women more after they have suffered? It is very likely that had any woman's harassment been broadcasted and then she would have filed the case, she would be hailed as a warrior.
However, when there is no proof, why must her word be questioned by necessity? Food for thought is Syra Yousuf's case. While she was married to Shahroz Sabzwari, she was constantly criticised for her dressing. Now she is divorced and her dressing remains the same but the majority could not love her more. What exactly changed?
Is There An End To It?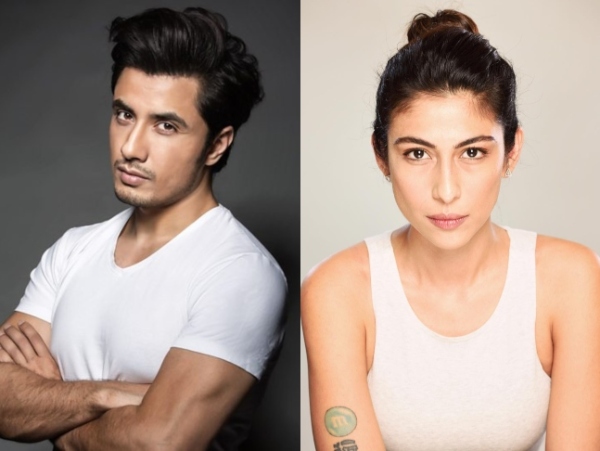 This legal battle has gotten messier than any case that has ever been publicised. Moreover, too many agents have gotten involved in it now be it supporters, fans, family members or international media. This begs the question: will there be ever an end to this case?
Though the answer or the closure seems infinitely distant right now, we're hoping our legal institutions will be fair in their judgement.
Stay tuned to Brandsynario for the latest news and updates.