Mawra Hocane has now come onto the receiving end of intense body-shaming. The famed actress recently put up a picture of herself at a new shoot, which triggered this. What was in that photo?
Mawra's Weight Loss
Mawra put up a new picture in which she looks exceptionally skinny as compared to her usual self. Moreover, her caption confirmed that the star had been losing weight in quarantine. For actors and actresses, it is reasonable to be gaining weight and losing it as several roles require them to own a different physique.
Take, for example, Amir Khan's incredible journey of weight gain as well as a loss just for a single film— Dangal! 
Hence, it neither concerns nor something that needs to be discussed in detail. But, where there is an opportunity to comment on a stranger's body, the majority of Pakistanis will be the first.
Check Out The Picture!
View this post on Instagram
The Comments
As we had already established in the case of Hina Altaf and Agha Ali, men commenting on women's bodies regardless of their relationship is wrong. However, while Agha Ali was schooled, other men without fame seem not to have gotten the memo.
Most of the comments under her picture are made by men who felt that their opinion was required. There are derogatory remarks, self-proclaimed humorous remarks, and so on, so forth.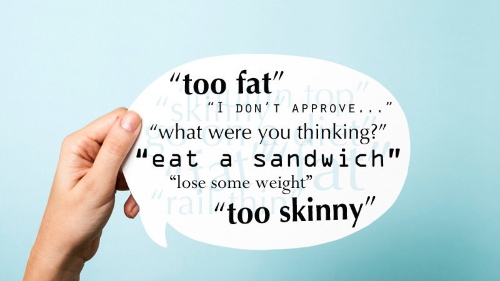 A man said she looked like the patient of "anorexia or bulimia," and we think he should be asked whether he's a doctor who treats such patients. If not, he has no right to say this. Another person made an incredible (please note the sarcasm) link to Marwa's weight and what her future children would eat. They think her children will starve in the future — that's one logical deduction form a picture. Perhaps Sima Taparia should hire this person as a future predictor. 
The Culture Of Body-Shaming
These comments are unnecessary and idiotic. That's true. However, what's more, questionable is our culture of body-shaming that is found in the blood and veins of most Pakistani men. Women, too, have internalized this culture over time. It's time we move beyond questions and comments on weight.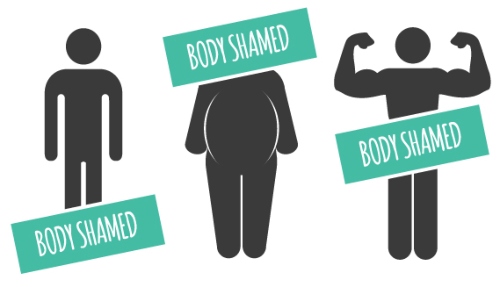 What people also are not aware of is skinny-shaming! Just like fat-shaming, people can be skinny-shamed too. They can be shamed for being "too" skinny and for not having "fat in the right places." Who decides these right places? In other words, society is not happy with you when you're skinny or fat. There is a particular body type, which is mostly a figment of imagination, but it is held to be perfect.
Stay tuned to Brandsynario for the latest news and updates.