Mathira has established herself as a controversial figure. Through her Instagram stories and post, and her dialogues even, she doesn't put up any barriers. In the most simple words, she stays real in front of the audience. Well, she made a comment on a trending topic, and Pakistanis were very impressed.
But what trending issue?
You must have come across the recent Malala issue. She was featured on British Vogue. Along with some powerful stills, a dialogue gained virality. In that dialogue, she commented on how she doesn't believe in marriage. She said that she believes in partnership but not in signing a paper to make that partnership into something else.
Mathira comments
As a Pakistani Muslim representative, should she have made that statement? We are not going to comment on that. But Mathira did. She took to her Instagram stories stating her opinion. First of all, she was all praises for the activist. But then, she started schooling her as well. She said that nikkah is a sunnah and not about any paper. Doing nikah is not like buying a plot. Adding onto that, she said that if one wants blessings and prayers for their new beginnings, nikah is the way to go about it.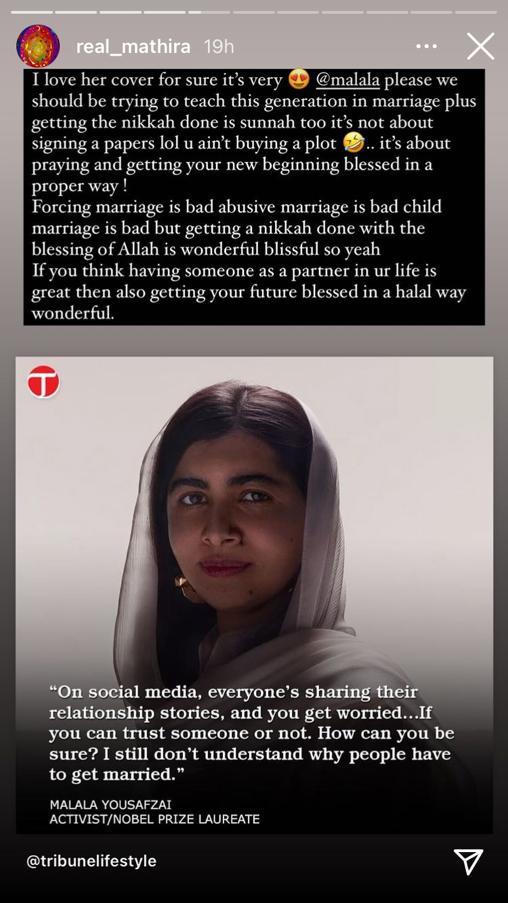 Given the controversial content of her Instagram posts and her statements, people did not expect this from Mathira. But this is why you should never make judgments about people. Anyway, people were genuinely surprised and impressed.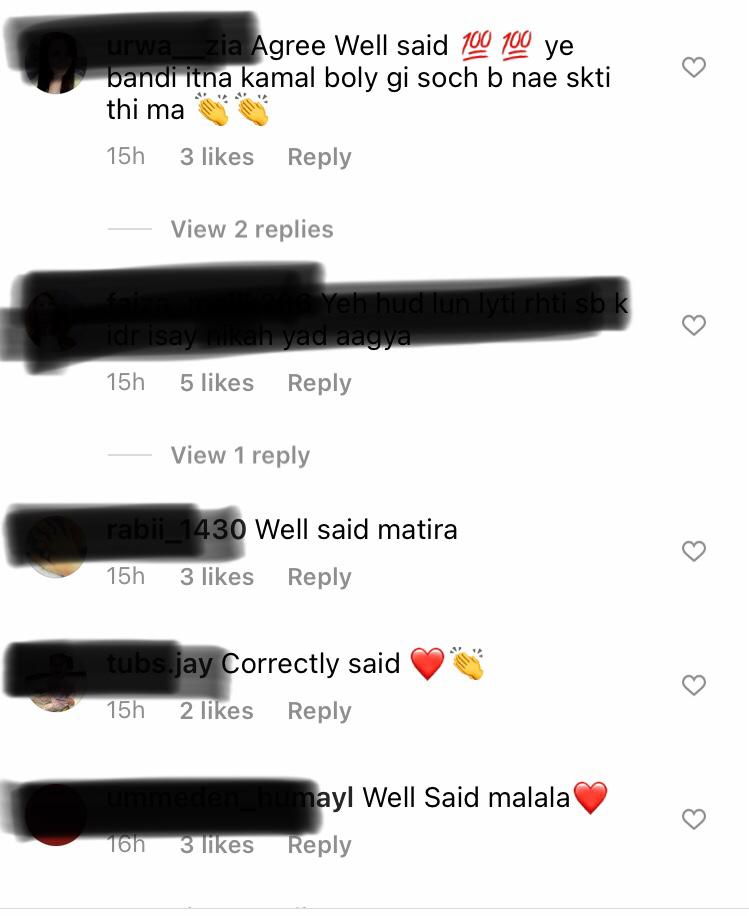 Aside from your usual critics and trolls, people were happy at Mathira's statement.
The question, however, should be: why were they surprised? They were surprised because of an image they had created of Mathira in their minds. And her recent statement didn't align with it. But should we judge people when this happens? Isn't this our fault that we created a certain image? Shouldn't we work in altering that image of others?
Stay tuned to Brandsynario for the latest news and updates!