Maria Saeed is the latest woman from Pakistan who's making her country proud and making strides internationally. Please keep reading to find out what she's the first to achieve!
Royal College of Defence Studies
The Royal College of Defence Studies churns out the most competent officers in the British Armed Forces. The school instructs the most promising senior officers of the British Armed Forces Her Majesty's Diplomatic Service and Civil Service in national defense and international security matters at the highest level. The students are prepared for the top posts in their respective services.
Maria Saeed has become the first Pakistani female to have become a part of this esteemed institution.
Meet Maria Saeed!
Shown in the picture is Saeed standing alongside some – we believe – heads at the institution. 
Deputy British High Commissioner Alison Blackburne, Brigadier Simon Waddington & other colleagues wish the first Pakistani female student Gp Capt Maria Saeed the best of luck on her course at the Royal College of Defence Studies #RCDS2021 #UKPakDosti @DefenceHQ #FCDO pic.twitter.com/UkitS481jp

— UKinPakistan🇬🇧🇵🇰 #StayHomeSaveLives (@ukinpakistan) September 14, 2020
All in all, it is a moment of honor to get to this place and be the first woman to do so. 
A Two-fold Achievement 
What's more, it is beyond incredible to see a woman make her name in the most heavily male-dominated. Despite most countries being liberal and not making gender an obstacle in applications, being a part of the Armed Forces is generally looked down upon for women. Here's to Maria, who is defying odds and gender roles while achieving great things. We're hoping once she's through with this course, she has only success awaiting her.
An Uncomfortable Truth
While we are proud of Maria and her achievement, it's safe to say our country has no right to claim her success. It's unclear whether we have the right to add "Pakistani" before her name. Why? Because of all, that's going on in Pakistan against women right now.
The situation is such that women and allies have to protest repeatedly. They have to protest to claim their right to exist and protect their body. This is a country where the officer investigating a rape case says the woman was at fault. Do we have any right to say we contributed towards the success of a woman making her way in British Armed Forces?
The uncomfortable truth is, Maria Saeed and the likes of her are who they are because they are not in Pakistan.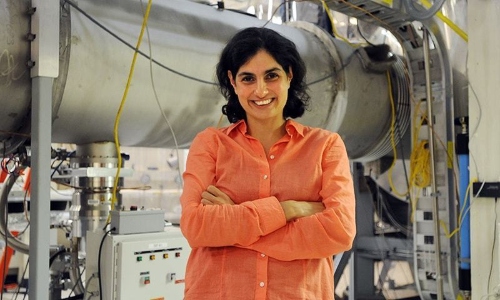 Moreover, consider Nargis Mavalvala, the first female astrophysicist to become the dean at a prestigious school. She would not be in this position if she were residing here.
All in all, while we commend these women, we must acknowledge their sacrifices.
Stay tuned to Brandsynario for the latest news and information.