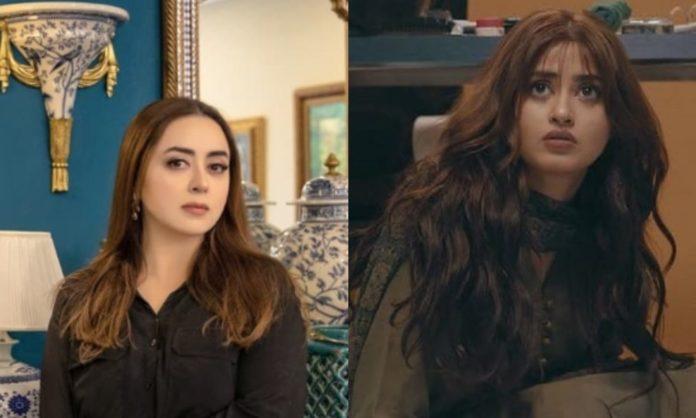 Maria B just expressed her opinion on the new drama "Kuch Ankahi" and she did not have anything good to say. She just called out the most recent Sajal Aly drama for "promoting Joyland" and covertly advancing an "agenda". In her latest drama, Sajal Aly was seen in a scene standing next to a poster of the movie "Joyland" which recently caused an uproaring controversy amongst Pakistani audiences.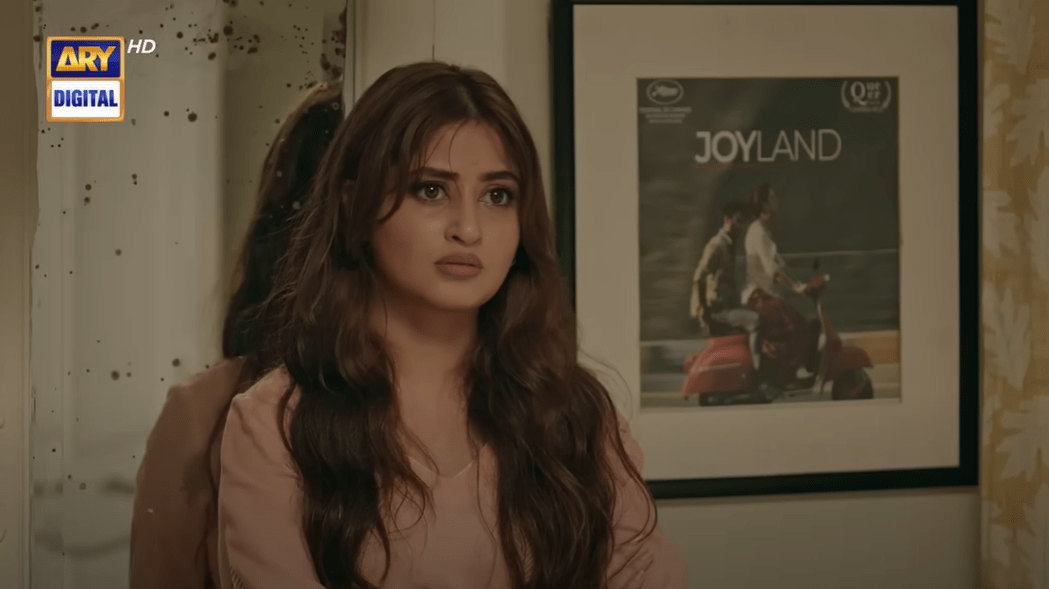 Kuch Ankahi, for fans of Pakistani drama, is a light take on serious matters. Viewers of all ages are hooked by its subtly challenging gender stereotypes, depiction of platonic bonds, and inclusive and relatable plot. It stars some fan favorites like Sajal Aly and Bilal Abbas.
Since the first episode of the serial aired, people have been loving it. It has been trending on Youtube and the number of views has already crossed the 5M+ mark. Designer Maria Butt, also known as Maria B, is pressed, though. The businesswoman shared a screenshot of the program on her Instagram story to express her disapproval of how dramas are currently subtly endorsing Joyland and transgender people.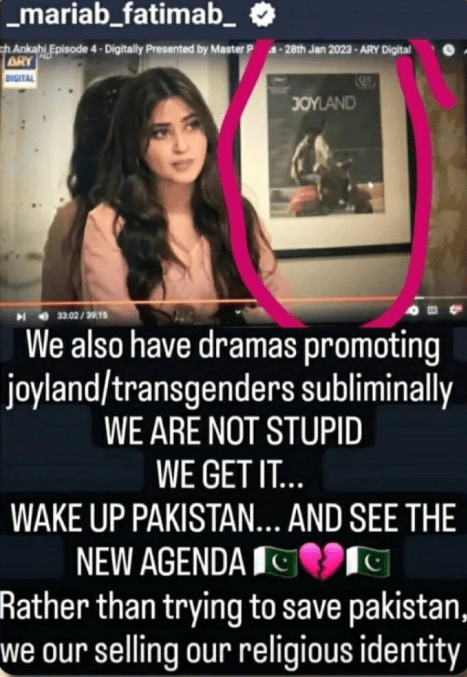 She wrote, "We also have dramas promoting Joyland/transgenders subliminally. We are not stupid. We get it!" She asked fellow Pakistanis to "wake up," she urged, "see the new agenda." The designer clarified, "Rather than trying to save Pakistan, we are selling our religious identity." 
Butt also wrote about the fight for the rights of our intersex community, in another Instagram story. They have endured 75 years of torment and now the rights of actual intersex individuals are being taken over by transgender communities. We'll keep fighting to end this injustice. She added. Maria's most recent criticism of Joyland, which features a transgender performer and a trans love story, is a part of her ongoing campaign against transgender rights.

Fans have already picked sides. People against Maria B are mostly supporters of the LGBTQ+ and transgender community. Supporting her are the people who are strongly opinionated about Islamic principles, wrongs, and rights.
What do you think about think? Let us know in the comments below.
Stay tuned to Brandsynario for more news and updates.