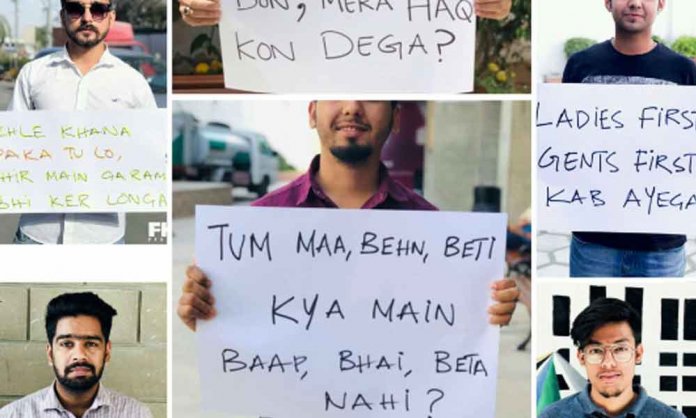 Aurat March 2019 took place on the 8th of March in both Karachi and Lahore. It highlighted important issues like early marriages, dowry, honour killings, domestic violence and sexual abuse that women face in the society.
Even men did not shy away from participating in the rally and played their part to defy stereotypes and to seek an end to patriarchy.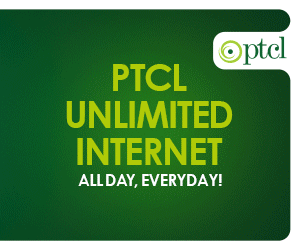 However, while the movement left many inspired, the Aurat March also became a controversial topic of discussion on social media. Various influential personalities and a few men ridiculed the idea.
So much so, a group of defensive individuals have kickstarted an insensitive campaign called 'Mard March' as a response to Aurat March.
Similar to women carrying placards in the gathering, these men are posing with messages, majority of them being sexist in nature.
The Internet was bound to react to this bitter movement!
#MardMarch because clearly the hordes of women who came out across the country to demand their rights aren't scared enough of men and their violence and their patriarchy.

— Ghausia (@Ghausia_R) March 12, 2019
#MardMarch because it's okay to hold the country hostage in the name of mullahgardi but God forbid women should peacefully take to the streets to march for equity, equality, and social justice.

— Ghausia (@Ghausia_R) March 12, 2019
Osman Khalid Butt too bashed all men promoting the idea!
#MardMarch, because some men get their panties in a twist over women exercising their right to speak out for one goddamn day.
Oh, did I say panties? I mean boxer briefs. Manly boxer briefs. So man, much wow.

Did their placards offend you? It's just locker room talk.

— Osman Khalid Butt (@aClockworkObi) March 11, 2019
Pakistan Youtuber, Ali Sufyan Wasif also sent a message to all Pakistani men part of Mard March
Yo Mards, you were suppose to show maturity and not end up on streets with your own placards in response. 🤦‍♂️🤦‍♂️🤦‍♂️🤦‍♂️
Puri nasal he aik meme paida hogayi hai#MardMarch

— Lame Brown Dude (@AliSufianWasif) March 12, 2019
Meanwhile, women are coming out in hoards on Twitter to defend Aurat March!
5 boys from Karachi have assembled all 5 of their brain cells to organize #MardMarch to explain how they are sons of Adam and don't want to kill lizards.

Meanwhile Pakistan is the 6th most dangerous country in the world for women. But meh rights of them chipkli killers.

— Fatima Tassadiq (@fatimatassadiq) March 11, 2019
Some very insecure men have organized a response to #AuratMarch — #MardMarch.

This is so sad and pathetic. pic.twitter.com/FS5YltMXVT

— Sameera Khan (@SameeraKhan) March 11, 2019
In a society where "Mard" don't understand the grave reasons behind #AuratMarch, and start campaigning for #MardMarch … BE LIKE Jibran Nasir.

— AeyBee (@AnumJaffry) March 12, 2019
Why I m always failed out in figuring out the exploitation of women's right by men? perhaps i hv been anti-feminist, or I hv been brought up by a female dominant envitonment! #MardMarch #AuratMarch2019

— Syeda Nazish Ali (@SyedaNazish007) March 12, 2019
Just as you think pakistani men cannot disappoint anymore, they come up with this shit.#AuratMarch #AuratAzadiMarch #mardmarch pic.twitter.com/logsg7aSI8

— fati (@Ftariq08) March 11, 2019
This is a developing post!
What do you think about Mard March? Let us know in the comments below.
Stay tuned to Brandsynario for more updates