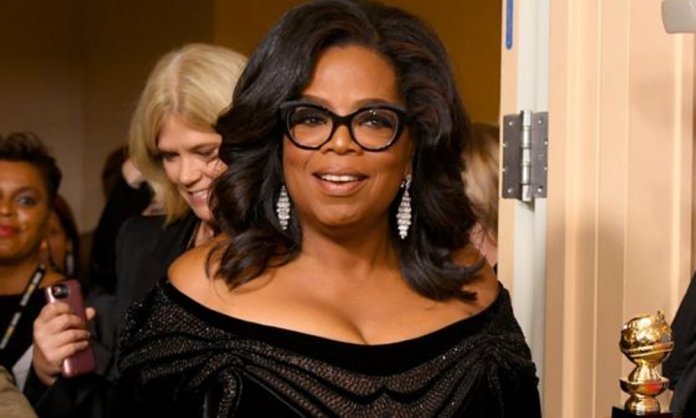 Oprah Winfrey is one of the most powerful and influential women in America.
Forbes last year estimated Winfrey's net worth to be a whopping $3 billion and this placed her 3rd on the list of America's richest self-made women.
Yesterday, the talk show host literally owned the internet as she became the first black woman to be awarded a Cecil B Demille Award at the 2018 Golden Globe Awards, joining Meryl Streep, Steven Spielberg, Barbra Streisand and Sophia Loren.
Congratulations to #OprahWinfrey. The FIRST African American woman to win the Cecil B. DeMille Award. #GoldenGlobes #Oprah2020 pic.twitter.com/0i7hAPecXm

— Glamour (@glamourmag) January 8, 2018
However, it was Winfrey's impassioned speech in support of those who have exposed sexual misconduct in the workplace that is making waves on social media.
The beauty was wrapped up in a sleek black gown to show support to the victims of the sexual misconduct.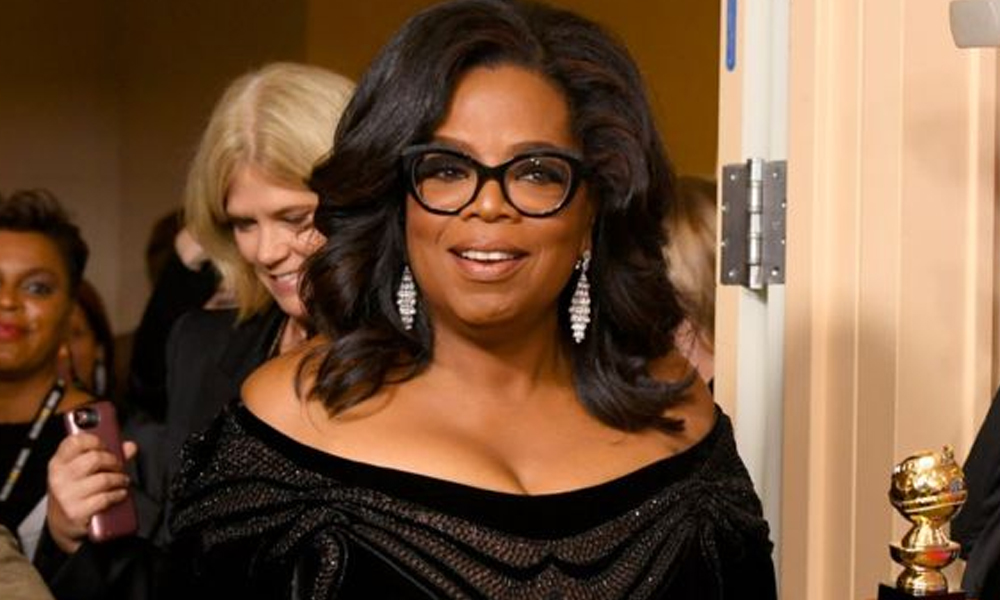 Titled as"a new day is on the horizon", the icon's speech emphasized on the rise of sexual misconduct in Hollywood and divulged that she had been facing it since her early childhood.
WATCH HER COMPLETE SPEECH HERE!
https://youtu.be/4CGBSGEkbKA
Winfrey ended the speech with this soul-stirring line:
"And when that new day finally dawns it will be because of a lot of magnificent women, many of whom are in this room tonight, and some pretty phenomenal men, fighting hard to make sure they become leaders that take us to the time where nobody has to say 'me too' again."
Her beautiful note got lauded by people all over the world! 
I will now officially divide time like this : Everything that happened before @Oprah speech : Everything that will happen after.

— Reese Witherspoon (@RWitherspoon) January 8, 2018
We'll be sure @Oprah is seriously considering a #2020 Run, when she suddenly announces a sham-marriage with her beau of 30 years!😎🤔

— David Higgins (@dhiggins63) January 9, 2018
I respect @Oprah a lot. Seems like a very decent and accomplished human being. Certainly has done amazing things in her industry and through her philanthropy. But I don't believe she's qualified to be our president. I've no desire to replace one billionaire TV star with another.

— Tennesseine (@Tennesseine) January 9, 2018
Our very own Humsafar haseena too joined the bandwagon, tweeting in support of Oprah Winfrey's words of wisdom. 
Amen Amen Amen !! https://t.co/hOV9Bu4WmB

— Mahira Khan (@TheMahiraKhan) January 8, 2018
Winfrey's story is a true rags-to-riches tale. With her thought-provoking note, Winfrey connected to people worldwide and proved that she is indeed a woman of powerful endurance.
Stay tuned to Brandsynario for more updates