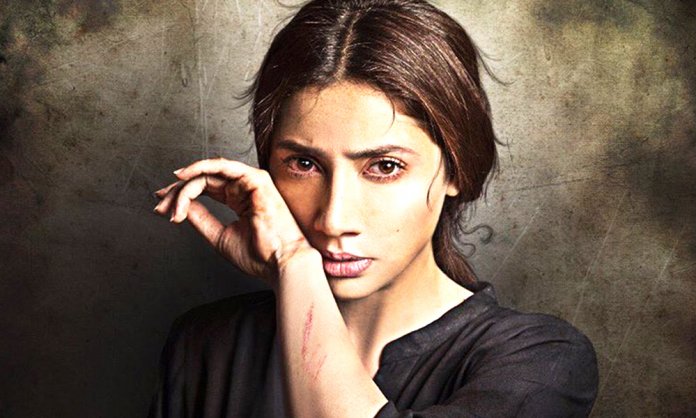 Renowned filmmaker Shoaib Mansoor's much-awaited feature film 'Verna' is releasing on November 17. Featuring everyone's favorite Mahira Khan, the upcoming cinematic project will be dealing with social issues just as Shoaib Mansoor's previous movies, Bol and Khuda Kay Liye. Haroon Shahid, the lead vocalist of SYMT will also be debuting alongside Mahira who is playing the role of a sexual assault victim in the film.
The trailer, which is packed with power and revenge, depicts how a couple's life completely changes due to some uncertain life events. It wouldn't be wrong to say that it is one of the most anticipated movies of the year 2017!
Brandsynario conducted an exclusive interview with Mahira Khan and Haroon Shahid, the lead pair of Verna.  Here's what the actors had to say about the movie and their experience!
Brandsynario: Generally, films in Pakistan are male-centric like NMA, JPA, and even Maula Jutt. How does it feel to play the role of an empowering woman in a female-centric film?
Mahira: The thing is that I don't look at these films as male-centric or female-centric. Whether it's Punjab, Namaloom or any of these films, I don't look at it like that. I look at it as films. Everybody has a part to play. So when you say that this is a female-centric film or you have such an important part and you are carrying it on your shoulders, it kind of undermines the other characters. That's not true. It surely is a story about this woman, but believe me, his (Haroon's) role, Zaraar's role, everybody who's part of it is very important. So yeah, what feels good is to be a part of a film that has such a powerful script.
Brandsynario: How do you think a film like Verna will help Pakistan?
Mahira: Well, any other film like Verna. For example Khuda Kay Liye or Bol and a lot of other films or dramas that have been made before in Pakistan, it'll start a debate. You will talk about it, right? Whether you agree with what she (Sara) does or not? Whether you agree with how she goes about it (her situation)? Because you see at the end of the day this surely has a message but it is a story about an individual. What would I have done if I was in her (Sara's) place? I don't know, you know! But what she does is a totally different thing. So, I don't know if everybody will say that, "Yes, she did a good job!" I do think that people will talk and that's important… to spark a debate!
Brandsynario: Give us a brief comparison of your roles in the films with Shoaib Mansoor?

Mahira: Oh, Well I started off with Shoaib Mansoor. So, six years ago was my debut and six years later is this poster (indicating towards Verna's poster). In Bol, it was a really small part. I can't really compare. The comparison is huge.
In Bol, I played this innocent girl which was there as one of the sisters, so, it's a huge comparison. If you are asking me about the experience, how or what's been different then, of course, it is very different because while shooting for Bol, Mansoor Sahab would let me do whatever I wanted to. Well, sort of! Over here, while shooting for Verna, it was much more! I had to be in total control of this character… she is the film!
Brandsynario: What inspired you to sign up for this challenging character?
Haroon: I was approached by Shoaib Sahab to do the role and well… how did I sign up for it? We didn't! When Shoaib Mansoor comes to you, you don't really have to sign up. You just say, YES!
Brandsynario: How did you find Mahira Khan as a co-star and Shoaib Mansoor as a director?
Haroon: Mahira Khan as my co-star is probably the reason why I will do good in this film and also because of Shoaib Sahab because obviously he has put in a lot of time and effort and he has been really patient with me. So yeah, it's obviously a mix of both of these guys. I can't thank them enough.
Brandsynario: Should we expect to see you in any upcoming projects?
Haroon: Right now, I am not doing anything. I don't want to do anything right now. I just want to see how things go.
Brandsynario: What are your expectations from your first movie?
Haroon: My expectations are probably what your expectations are.
Everyone's curious about how this movie will turn out. Will it live up to the expectations of the audiences? We don't know but our hopes are quite high!
Can't wait for November 17, though! Brandsynario will get back to you with the review of the movie. Let's wish the actors, debutantes and the entire team of Verna a very good luck! We really hope this power-packed movie becomes one of the top-grossing films of Pakistan.
Stay tuned for latest news and updates.