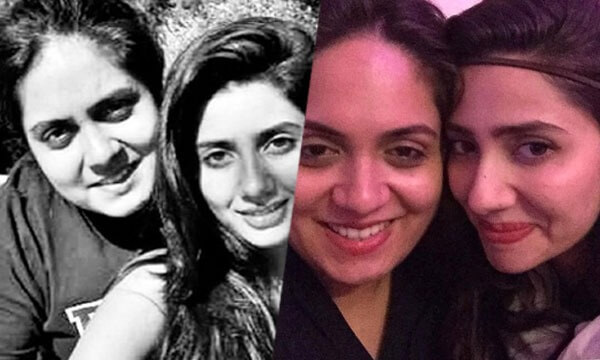 The mega star Mahira Khan has served some major bff goals in her latest Instagram post. Khan is really vocal and time to time she expresses herself on social networks.
In her recent Instagram post, Mahira went all mushy and emotional while praising her best friend from the time they were practically babies. Narissa Dharani was not just her fun partner but also a strong support system throughout the years.
While reminiscing old times Superstar actress also disclosed some of the difficult times they both had and it was actually very relatable. Mahira even mention how Naroo coped-up her father's death and became a strong pillar for her mother and sister.
Khan also show the gratitude she has for Narissa, as she was the one who took Mahira and her brother in when they were literally kicked out of their apartment.
The whole post was about praising Narissa Dharani and the success she has endured while working super hard from a really young age. And now Naroo, as Mahira likes to call her, is the only female CEO in automotive industry of Pakistan!
"And day before, when I watched her on stage making her dream come true, it felt like life had come a full circle. She is the only female CEO in the automotive industry in Pakistan. She told all of us that once at a conference they were welcomed as – Good evening Lady and Gentlemen. Aaaah!"
These are the pure words one could write for a friend and we just love how expressive Mahira is!
We really wish we had a BFF/cheerleader like Mahira. It's very rare to see such strong friendships that keep growing strong in this industry. We really hope both Mahira and Naroo stays in each other's life forever and stay as strong as they are now.
Do you guys have any such friends that you will move the mountains for? Share some of your fun moments with us in the comments below.
Stay tuned to BrandSynario to stay updated.