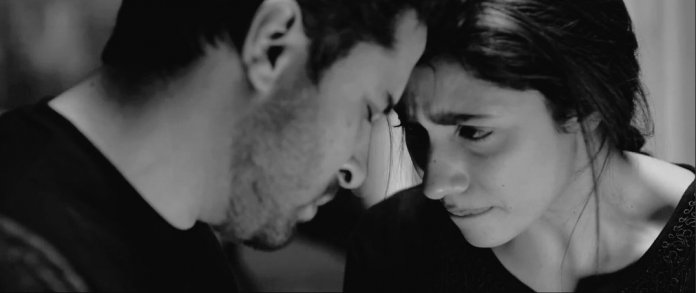 The news of the Mahira Khan's upcoming movie 'Verna' probably being banned by Islamabad Censor Board has created a massive social media uproar.
The whole nation is questioning the decision taken by the Central Board of Film Certification and are curious to know why a film that addresses the issue of rape in Pakistan has been barred from a release.
Apparently, Verna has been deemed unfit for the audience cause of its bold dialogues and portrayal of public figures. The movie's premiere in Lahore was scheduled today and now has been postponed after the Censor Board's decision.
The film will be viewed by a full board, later in the day to decide whether to ban or allow it.
People are taking to social media to protest about the development and are lashing out at the authorities on the verdict.
Movies promoting violence against women are okay? e.g. #ChainAyeNa but #Verna is problematic because it talks about a 'social taboo' aka rape? If this is what's happening at the censor board, it's worrying. Also want to know how many female official members does the board have?

— AB Lakhani (@iamlakhani) November 14, 2017
It is shocking that a movie addressing incredibly important social issues is being prevented from screening
#Verna banned before its release. Looks like standing up against #rape is a bigger sin than the crime itself!

— Imran Asad Hussain (@iimranasad) November 14, 2017
Super Cinemas General Manager Khorem Gultasab too slammed the decision taken by Islamabad's censor board.
How unfortunate. When shall we mature to act sensibly and professionally #Verna @TheMahiraKhan pic.twitter.com/frflPdyGaz

— Khurram Gultasab (@KhuramGultasab) November 14, 2017
Haroon Shahid, who is making his debut in the movie across MK, trolled Censor Board the like a boss!
Censor Di Game Rano, Censor Di Game Sari! #Verna

— Haroon Shahid (@HaroonsMusic) November 14, 2017
And now Mahira Khan too has broken silence on the controversy & expressed her disappointment to a leading new channel.
The starlet has expressed hope that the ban will be lifted soon as there is no element in the movie that is unsuitable for screening in Pakistan.
Earlier, her Bollywood debut Raees featuring Shah Rukh too was restricted in cinemas of the state.
Meanwhile, there are some keyboard warriors who believe this is all a publicity stunt.
Just like NaMaloomAfrad2 were banned, it would be same banned #Verna

— Eraj Nadeem (@Elieaous) November 14, 2017
These movies getting banned and then un-banned has started looking like a good gimmick now.

— Jibran T. Siddiqui (@jibransiddiqui) November 14, 2017
The mastermind behind Pakistani blockbusters, Khuda K Liye and Bol Shoaib Mansoor is making his cinematic comeback with Verna.
The maestro can easily be credited for the revival of Pakistani cinema. If it gets the censor,  Verna is bound to be yet another potential blockbuster, written and directed by the Showman himself.
"This film has been Written and Directed by a man of Pakistan for the men of the world to listen to women. It is to encourage women to speak up … Khuda ke liye bol verna…..", divulged Shoaib Mansoor.
What do you think about Censor Board's decision about Verna? Share with us in the comments below.