CSS (Central Superior Services) is regarded as one of the most difficult exams in Pakistan. Many try their luck to join the bureaucracy circle through this avenue. But out of thousands, only a handful make it past even the first round. CSS 2020 was no different. A Pakistani girl made us all proud by securing the top position.
Male Candidates: 226
Female Candidates: 138
Pass Percentage of Finally Qualified Candidates: 1.9%
Candidates Recommended for Appointment: 221
Male Candidates: 142
Female Candidates: 79

Thank you

Follow us on Twitter for Latest Updates:https://t.co/XElE8TJOv5 https://t.co/bDEwwdqV3c

— Federal Public Service Commission Updates (@FPSC_Islamabad) May 6, 2021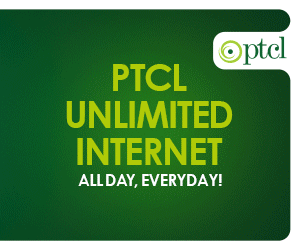 FPSC Announcement of CSS 2020 result
For CSS 2020, eighteen thousand five hundred and fifty-three (18,553) candidates appeared. When the results were results announced by FPSC (Federal Public Service Commission) on Thursday, it was for the written exam. After the results were posted, 376 candidates cleared. The next step is the viva after which 364 candidates were finalized. Maheen Hassan was the top amongst all 18,553. 226 were male and 138 were female. It is interesting to see the gap between genders bridging.
More power to girls. Keep shining. The more of you are in service of this country; the better it shall be.

Congratulations everyone who made it to #CSS2020 pic.twitter.com/Ukjz5GiT4K

— Ahmad Rajwana (@ahmadrajwana) May 6, 2021
But it also means that only 1.9% out of all those who appeared made it. The percentage makes it more evident, how tough these exams really are. And yet, Maheen proved she was worth it.
Maheen Hassan – GCU Lahore
Maheen Hassan has studied political science from Government College University Lahore making her alma meter proud as well as the entire nation.
Many Congratulations to Maheen Hassan, who has topped CSS-2020 Examination. @ZobiaKhurshid 😊❣️#CSS2020 #CSS pic.twitter.com/1XUjjwxvdZ

— Zara Ali 🇵🇰 (@ZaraAli_Tweets) May 6, 2021
With her success, hopefully, more and more people will become open to the girls in their houses be more ambitious.
Stay tuned to Brandsyanrio for the latest news and updates!