Maheen Ghani has called out Fahad Mustafa for his double standards and this might get heated…
Fahad Mustafa's Concern for Women
Fahad Mustafa put up a tweet calling for the respect of women. His tweet was in response to the mega trolling that was directed towards Hania Aamir recently. His message essentially asks people to live (while minding their own business) and let live! He does make a strong point though:
Disgusted with the way people are treating actresses of our industry if you dont like what they do you have a choice not to follow them but stop judging and trolling …#respectwomen

— Fahad Mustafa (@fahadmustafa26) June 6, 2021
Why Maheen Ghani Doesn't Buy It
However, Maheen Ghani neither buys it nor is willing to stay quiet. Fahad Mustafa produced a drama called 'Dunk' which he said was a tribute to 'victims of false allegations of sexual harassment.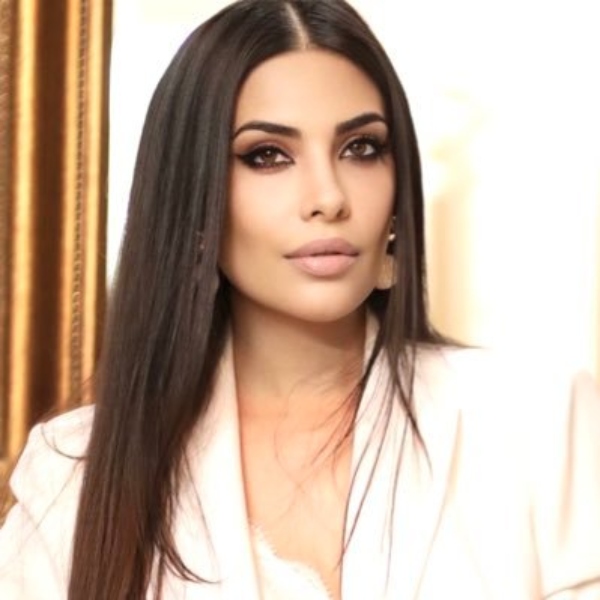 Before we delve into why this show and Fahad Mustafa's solidarity tweet do not coincide, here's what Maheen Ghani said:
He produces show's based on false harassment claims by women in a county where women are already suffering unprotected and marginalized but is horrified by the trolling. Why don't you portray women in a better light and stop the judgements. #RespectWomen https://t.co/Eidwrxd9BK

— Maheen Ghani (@maheenghani_) June 9, 2021
The tweet was followed by people affirming Ghani's point. However, one woman also raised this point to which Ghani responded with facts again.
Why not make a drama on the MILLIONS of women and girls that get harassed daily!

— Maheen Ghani (@maheenghani_) June 9, 2021
An Ally For Show
Dunk is hilarious for all the wrong reasons. Bringing Noman Ijaz as the protagonist who is falsely accused and suffers is also funny considering his lewd remarks on sexualising women on Iffat Omar's show.
Moreover, paying a tribute to 'false allegations' blows false allegations out of proportion. Yes, it has happened and it is wrong. However, less than 1% of allegations are false. Has Fahad Mustafa done anything for the other 99%?
Fahad Mustafa displaying his male chauvinism and sexism here by focusing on the 5% of the men falsely accused, instead of the mental pain and humiliation of women in the 95% of the cases. Our culture is a dumpster fire and needs change. https://t.co/R2xhgg53oU

— Communist w/ radfem characteristics ♀️🇵🇰🇵🇸 (@metalheadfem) December 25, 2020
Making said shows makes the already suspicious-against-women's-claims awaam of Pakistan more reasons to disbelieve women. Plus, making this show while knowing that actual teachers have been proven to be harassers and have ruined 100s of lives is insensitive.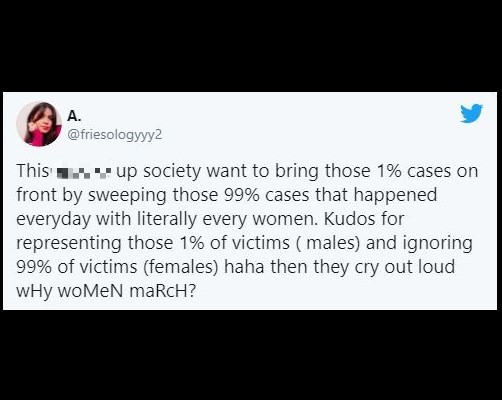 Jeeto Pakistan for Women
Mustafa is also not a beacon of a feminist ally on his show. We can bet that anyone who critically watches his shows knows what we are talking about.
His attitude and behaviour towards women have been noted by netizens on Twitter too. Fat-shaming women, making jokes about women which they can not comprehend, taking digs at their hobbies etc. is all normal for him.
Instead, people applaud the likes of Fahad mustafa who refers to people as 'abay', 'moti tazi auntiyan', 'tu chal' and disrespects women regarding their weight by offering them a bike based on how FAT she is. #RamadanAndMedia

— Ayesha Farooq (@Ayeshatalks) May 9, 2018
Where does #respectforwomen go when he calls them 'moti tazi auntian'?
A ban should be be imposed on Fahad Mustafa's Jeeto Pakistan as well. He humiliates the audience including women and children. Can't understand why people go to his show.#DoMorePEMRA

— Muhammad Bilal (@hmbilal1992) May 5, 2018
What is even sadder is how none of these women has ever shown their distaste for these remarks. They are excited at the prospect of winning something and while our desi Ellen might be giving stuff away, the least he can do is be nice about it.
Stay tuned to Brandsynario for the latest news and updates.