[Update]: Arrested yesterday, the madrasa cleric has finally confessed to sexually assaulting the teenage student. He agreed to the charges and tells the police that the video statement he issued was because he did not want to be kicked out from the madrasa.
The mufti and his sons were arrested by tracking their mobile phones.
---
---
[June 20, 2021]:
Child Molester Madrasa Cleric Arrested After Social Media Uproar
Madrasa cleric who was exposed when the victim secretly shot the video of harassment, was finally arrested. Mufti Azizur Rehman was arrested from Mianwali where he had ran off when the police was out to capture him. Today, he was arrested in a raid. The raid was led by Lahore Model Town CIA Deputy Superintendent of Police (DSP) Hasnain Haider.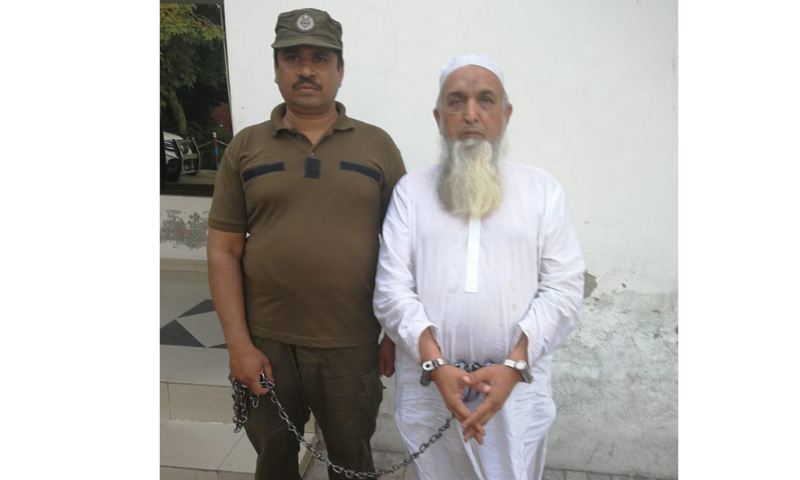 They are now bringing him back to Lahore where he will be prosecuted. IGP Punjab said in a tweet that they aim to make the society safer for the children from the child molesters.
We have been able to arrest this criminal. We will take it as a test case, interrogate him, conduct scientific professional investigation, prosecute and get him convicted by the court. We want our kids protected from these child molesters and keep our society safe for our future. pic.twitter.com/W8frA3irKC

— Inam Ghani QPM & Bar, PSP (@InamGhani) June 20, 2021
Let's see how the court rules the case.
---
---
[June 17, 2021]:
Madrasa, literally, a place of teaching (in general), is now only used to refer to a place of religious teaching. Yet, in such a place, we come across numerous incidents relating to molestations, rapes, and whatnot. Unfortunately, there is no accountability when it comes to madrasa cleric(s).
Madrasa witnesses molestation incident
In the recent incident, a student leaked the video exposing Mufti Azizur Rehman. The accused is a seventy-year-old religious cleric and he is also the Vice Ameer of Jamiat Ulema-e-Islam. He was sexually assaulting a teenage boy, enrolled in the madrasa. The video became viral two days ago.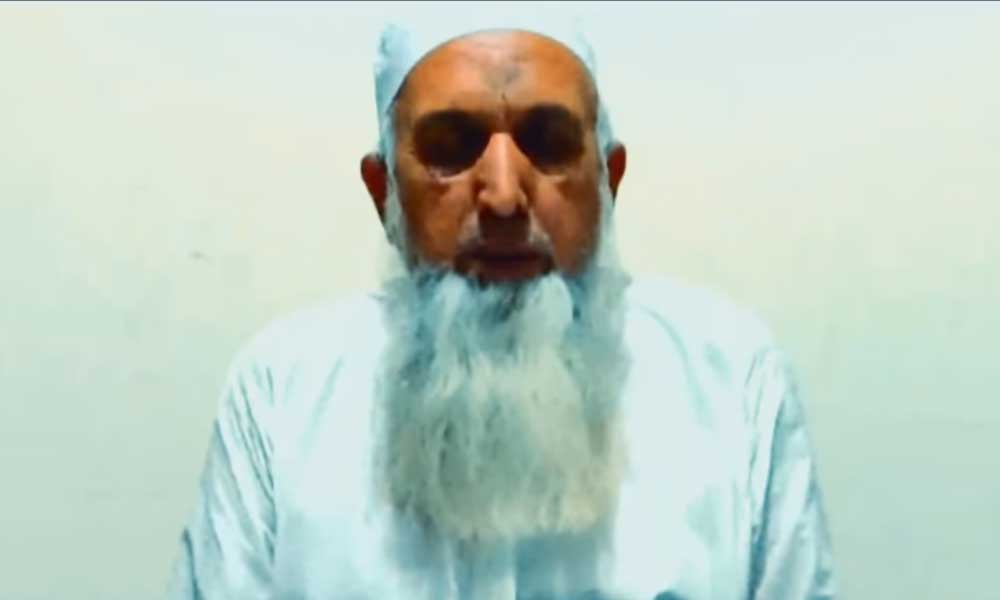 Alongside that leaked video, the victim shared a message claiming that he is hiding because the molester's sons have threatened to kill him. The video shows the survivor to be in utter distress.
Koi nai baat karen. It is normal in Madrassa Culture. The Molvis enjoy immunity with impunity. https://t.co/tnLOd3r4nV via @YouTube

— Rasheed Khalid (@iskanderabad) June 16, 2021
But of course, while even just the unproven allegation of blasphemy can lead to kill fatwas, the documented molester only received a termination letter. The madrasa he worked at issued a letter saying that he has been fired effective 3rd June 2021. They came to this decision after the committee met and seeing the leaked video. At the end of the letter, they ordered him to immediately leave the premises.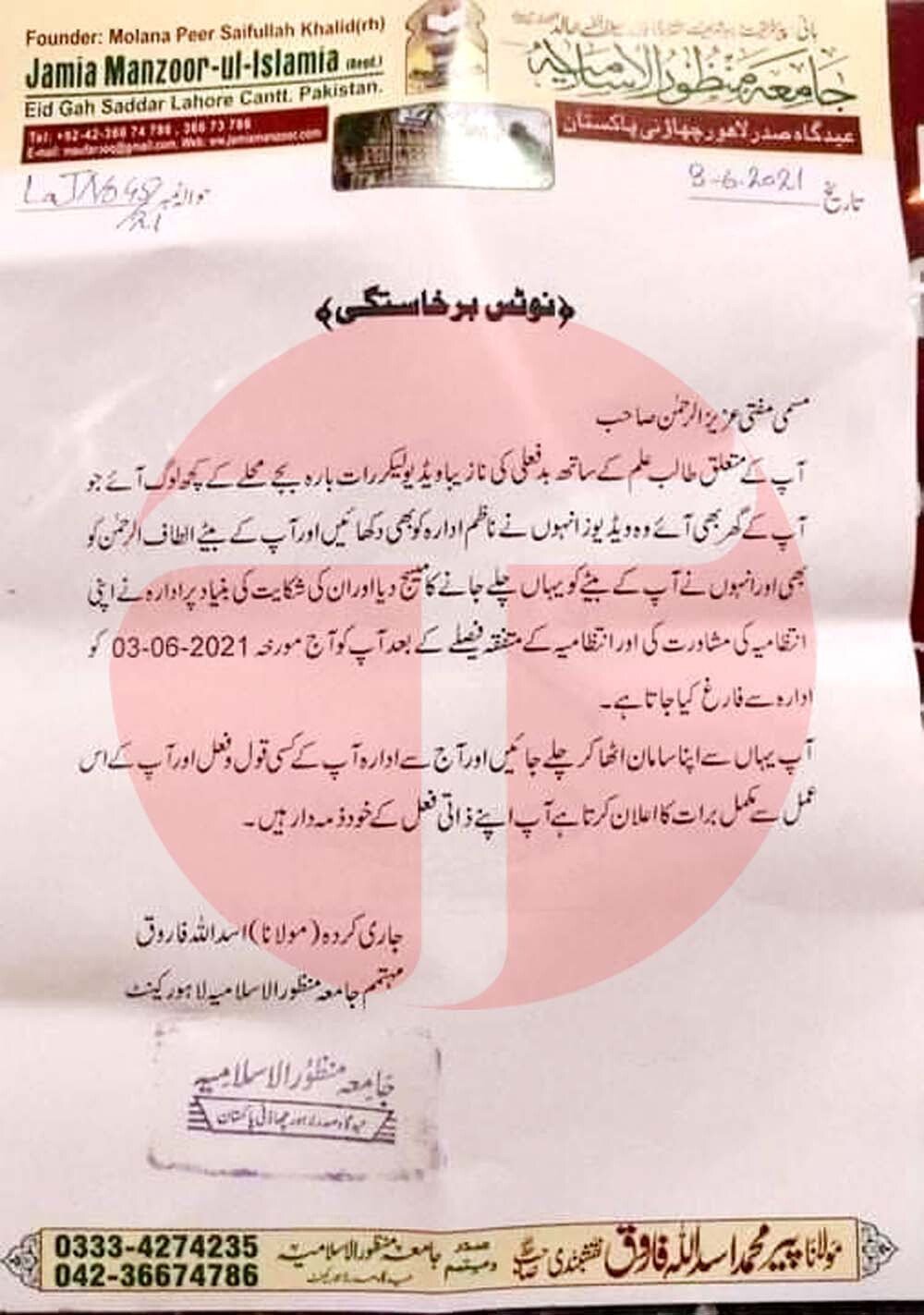 He has also been suspended from his political responsibilities.
Mufti Azizur Rehman shares his story
As the whole scene plays out, Mufti Azizur Rehman decided to share his point as well. He, in fact, categorically denied his role in the video. Hoping to paint himself as pious, he said that this was a conspiracy against him. His argument was that he wasn't even moving that much. Hence, clearly, he was drugged by the "character-less" boy.
Plus, he went on to say that it has been two weeks but my accuser is in hiding. Trying to use it to his advantage, he said that it is never the wronged who runs.
Well, hello mister, if the boy did not run, your son would have killed him for exposing you!
According to Punjab Police, they cannot carry out any investigation unless a report is filed. First and foremost, why is it that we are forcing out a threatened person to come and file a report? Also, why are we not making the world safe that the victim approach the authorities without fearing for their lives? It is high time authorities started looking at each issue independently. Why? because, at most times, there are external factors that make it difficult for the issue to be handled in the usual way.
Stay tuned to Brandsynario for the latest news and updates!