LUMS has never got as much bad publicity as it is getting at the moment. Various hashtags are trending in association with the university, while students have conducted a peaceful protest as well. So what is the #ReopenLums hashtag about?
The LUMS Way
While government authorities have said that all educational institutes, even Universities, will be opening for in-person classes by September 15th, LUMS has taken a different route. The administration of the prestigious university has decided to keep the university closed indefinitely.
Some sources have divulged that the administration even went as far as to say that LUMS will most probably not open until a vaccine has been introduced.
Is that wise to do? There are several vaccines in their clinical trial stages currently. That means that they will require at least 2-3 months before they can officially be termed as the right vaccine for the virus. Moreover, how long will it take for the vaccine to reach Pakistan and who will all be able to afford to access the vaccine?
These questions are unanswered and not considered by the admin when they decide to relax in their homes overseas.
Why Do Students Want To Open The Campus?
Students want to open the campus for several reasons. It's not as if they wish to their campus opened because they're so unhappy being protected from the virus that they want to be exposed to it.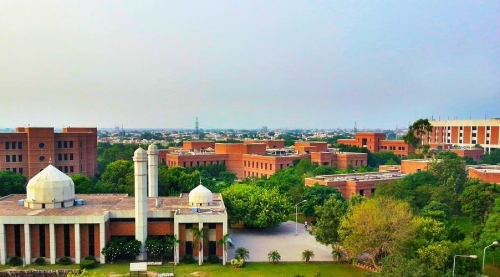 One of the reasons why is because many, many students hail from toxic households. Said students' households are unsafe for them, mentally distressing, and not conducive to learning.
A hybrid model of opening LUMS – where those who want to come on campus urgently can – will benefit these students. Moreover, several students come from remote areas for whom online classes are unsuitable for their surroundings.
Listen To The Students!
I want to be as delusional as the LUMS admin. They think upcoming batches will keep paying a hefty fee for shitty zoom classes, and they can become an online-only university. THE ONLY REASON YOU GOT FRESHMAN THIS YEAR IS BECAUSE THEY THOUGHT THE CAMPUS WOULD REOPEN!!! #ReopenLums

— #LUMSFeeHike (@Votizdizz) August 22, 2020
LUMS is exlploiting the opportunity thrown by the pandemic and is turning a not-for-profit university into a cash machine. This is NOT ACCEPTABLE! #LUMS #ReopenLums #LumsReduceFee

— Nashrah Shaukat (@NashrahShaukat) August 22, 2020
Lums admin saying 'take your money and go' is like our parents saying 'hamari koi baat pasand na aye tph ghar se dafa hojao'#ReopenLums

— Yahya Kirmani (@yahkirmani) August 22, 2020
#ReopenLUMS pic.twitter.com/Z6KCxm1hg8

— Asad Adnan Qureshi (@_asad_qureshi) August 23, 2020
The Hole That Burns In The Pocket
LUMS has also exponentially increased its fee. It has recently changed its new fee structure because of which students, on average, pay 4.5 lakhs per semester. Now the students are reasonably demanding that since the campus is closed, the fee should be reduced. Why? Because half of the campus expenses are not applicable currently, and the others are not available to the students.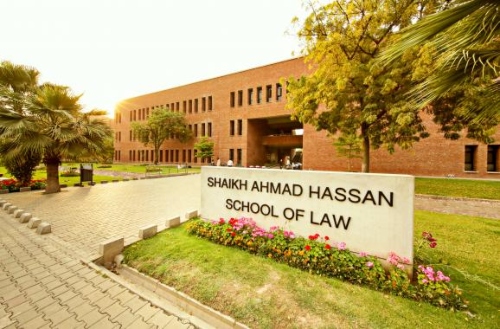 However, you know the drill. LUMS has refused to do something about that. Thus, this is also why the students are saying that if you don't want to reduce the fees, then call us back on the campus.
Are Students Entitled To Their Opinion?
When you're paying 4.5 lakhs per semester, can you be entitled to your opinion? The administration of LUMS has been treating its students in the worst way possible. Only 1% of emails sent to the Office of Student Affairs were responded to while instructors still cut marks for having a bad internet connection. It may be a prestigious university, but when it comes down to their ethics, everything seems questionable.
Stay tuned to Brandsynario for the latest news and updates.