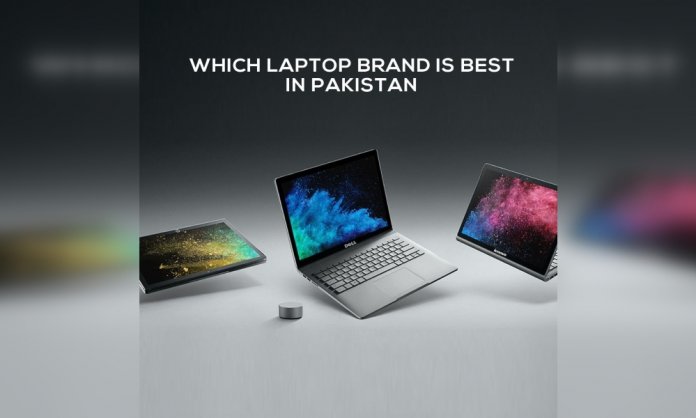 The demand for Laptops in Pakistan has been increased over the last few months and is regularly growing. Students belonging from various educational levels, starting from Grade 1 to up to the University level, and people from different working groups are in dire need of a technology that can handle their everyday tasks and their professional work efficiently. Moreover, this fact cannot be denied that the demand for laptops has been increased rapidly in the quarantine period where work from home and online lectures was a trend and a necessity.
When the quarantine phase started to set up its roots in this nation, the first thing people started to figure out was the way to get their professional work back on track. Most of the firms began to develop a strategy called 'Work from home,' Where they preferred to let their employees work from home and perform a variety of tasks online.
Apart from mentioning the quarantine period, a laptop can prove itself a useful invention in several ways. Like other electronic devices, laptop plays a vital role by helping its user ease their daily tasks, providing aid in doing projects, presentations, etc.
A laptop can be small and compact enough to carry around but are versatile enough to run your demanding applications. Whether you are at the home, in your educational institution, or your office, a laptop can be your tech buddy anywhere you want.
For precisely defining the audience of a laptop, it can vary in many ways. This classification is based upon the type of people who are looking for a laptop. People out there are classified into three main categories.
The first category consists of the people who need a tech companion for their everyday tasks, projects, assignments, etc. It is not much of a big deal, and almost any laptop can handle it.
The second category comprises of the people who specifically want their laptop more than just a companion. They want their machine to perform various tasks, which can include heavy ones as well. Varying from simple projects to complex coding and video editing, they need the best one in the market.
The third category can be defined specifically for gamers. Yes, gamers! They can be allotted to a distinctive variety as their focal point of buying a laptop is to run big AAA titles in it. So to satisfy these type of audience, the laptop brands mainly focuses on designing the laptop which can bear heavy graphics load, has a broader body with adequate ventilation to minimize heat issues and can give them an edge in one battlefield.
Other than the categories mentioned above, different people mainly prefer a single type of aspect. Some people need better specs on their laptops while others look for better display. Some require a light, sophisticated, and decent laptop while others look for heavy chassis and adequate ventilation.
When you finally decide what you want for your laptop, the next step of this process which can come into your mind is hunting for the perfect one. By hunting, I mean buying the best one which will suit your needs.
Buy a Laptop in Pakistan
As I mentioned 'hunting' as for buying the laptops, I mean no less. The process of buying the best laptop in the best category is no less than hunting for a deer in the wild. Things spice up more when it comes to preferring a specific vendor who can give you the best price for your machine without compromising its genuineness.
Finding a suitable vendor with the best price tag can be classified into passive hunting. However, the primary hunt for a perfect laptop for yourself starts from choosing the right brand for it.
For your ease, we have compiled a list of three significant-tech manufacturers and highlighted their specific qualities, their pros, and cons in detail, so you may get a better idea about what exactly you are looking for.
Dell Laptops in Pakistan
Dell is a tech company based in the United States and was founded by Michael Dell in 1984. The main reason to cover this part of history is to make you realize how old this company is in this field and how deep it has its roots under this tech field. Dell can be classified as one of those tech giants which excels in every electronic device related to computers. This streak continuous when it comes to their grip in building laptops. The laptops that are manufactured by Dell are known for their solid build and power-packed chipsets.
Apart from having these qualities, Dell laptops are highly customizable as well. Dell's users can easily upgrade their laptops throughout time. Whether it's RAM, Hard Drive, or any SSD addition, dell can provide you with the easiest yet the best customizing solutions. Dell usually targets every type of laptop market they can cover in this world. That's why they offer both Intel and AMD chipsets in their machines.
Talking about the lower range of laptops offered by dell, they come with dual-core processors with the RAM compatible enough to handle its processing power. However, the higher-end laptops come with the quad-core and octa-core technology processors installed in the higher-specs laptops and gaming machines.
Apart from mentioning the processors, dell uses both NVIDIA and AMD graphic chips in their machines. They both perform significantly in their respective fields and have a good track record.
Apart from the hardware used inside the dell's machinery, it comes with a unique, reliable, and robust build, making Dell stand out from its competitors. The laptops under the dell umbrella are durable, well-manufactured, and highly functional rather than delicate and a slim laptop to ensure maximum user satisfaction. More construction and physics can be seen when it comes to the higher range of dell laptops. For example, the Alienware laptops and XPS range machinery are a pure solid-build that gets them aesthetically pleasing.
HP stands itself as a one-to-one rival to Dell. Started by William Hewlett and David Packard, this brand emerged from a mere car garage and is now generating billions and is one of the most popular laptop manufacturers worldwide. HP laptops are pretty much known for their delicacy. They produce laptops with sleek, stylish, and delicate builds rather than a reliable and robust body, making them only eligible for one-hand use.
When it comes to having the most features, HP still gets the upper hand. It provides a larger number of features as compared to its other rivals.
When it comes to performance, HP never dissatisfies its users and provides a more potent version as compared to its rivals. HP has been centered mainly on design work like Sony Vegas, Premiere Pro, Photoshop, etc. which enables HP to be an excellent multitasker.
Styling comes with a unique touch in design, and HP conquers the grounds in this category. HP never compromises its styling and provides its user with a sleek and premium experience while using them, unlike dell, which gives a solid build touch.
When designing the best laptops, HP steals the show with its innovative yet simple designs. Its Spectre x360 series was in the spotlight for so long against the famous surface laptops from Microsoft. The AMOLED displays of the HP spectre series are incredibly vibrant and bright, pleasing to the eyes and providing the best display solutions amongst all its rivals. HP now has worked on slimming the bezels even more and came up with more attractive displays in its new HP Spectre series.
One of the top-notch facilities, which gives HP a significant edge over the other laptops, is its reliable customer support. Mainly all laptops come with three years of warranty along with the most approachable customer support. Aside from the phone and email support, you can reach them via their social media accounts as well. There are also many tutorials available on YouTube, which can help you further.
Lenovo Laptops in Pakistan
To stand out from its rivals, Lenovo comes with a comparatively versatile approach and manufactures reliable and stylish laptops. Lenovo is better famous for its affordable range of laptops.
Lenovo is an intel-centered brand that mainly focuses on manufacturing laptops with Intel processors and Intel integrated HD graphics. They mainly focus on keeping their machine around an affordable budget. Hence, you may not expect much from it.
The primary factor which distinguishes Lenovo from Dell and HP is its battery. Lenovo usually uses a 6-cell battery, making the laptop last longer and provides a relatively good battery life than its rivals. Having a long-lasting battery is a necessity these days, and it seems like Lenovo has a good hold over it.
One of the main selling points of Lenovo laptops is their prices. If you are focusing on getting a budget-friendly laptop, you will have a hard time beating Lenovo on this. Although other noticeable brands can even provide more cheap machines in keeping the quality as well, Lenovo can be your number one choice.
Talking about lower price does not mean that Lenovo is ready to sacrifice in terms of quality. Lenovo was voted as the best laptop brand of 2019, which means you do get a pretty solid deal when choosing Lenovo over other brands. A stunning example is Thinkpad's range, which is generally much impressive in specs, quality, and performance.
If you are looking for a good laptop in terms of build, performance, and budget, then Lenovo will be the series you are looking forward to.
Conclusion
All these three rival brands are no less than the best, and the competition among them is very tough. It's quite hard to choose the best brand for oneself as almost all of them offer the same set of specs in a particular price range. There is not much of a difference in price and quality, and it all ends up being equal to each other.
The main difference lies in the type of specifications that you are looking for on a laptop. It depends on whether you are looking for a professional task handler or a heavy hitter gaming laptop. You will eventually find the best of them in all these three brands.
To provide the best vendor solutions, it is advisable to make your purchase from a well-renowned store like Paklap.pk as it offers the best quality laptops in the best price range and hence, confirms its place as the leading online laptop store in Pakistan. Shopping Online at Paklap may be your one-stop solution to all your tech needs