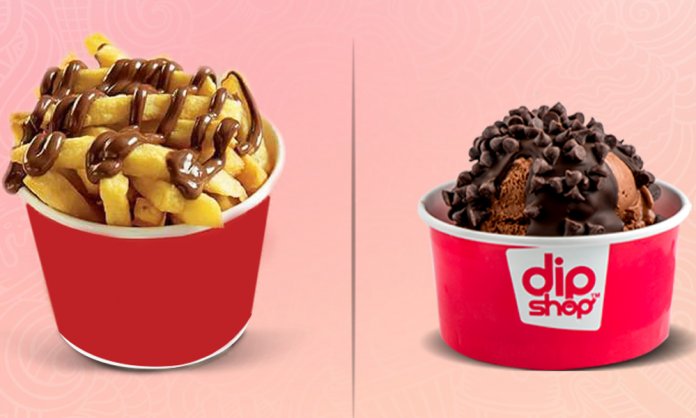 We all have heard and even tried bizarre food combinations that sound really gross but taste amazeballs. It's very common for food lovers to use their imagination and try some new combos in the kitchen, attempting to get a delicious final result.
We have seen people who love to eat their biryani with ketchup, dip roti in soup and even spread peanut butter on their burgers!
But yesterday, Pakistan had a severe meltdown when they discovered a local eatery offering french fries topped with chocolate!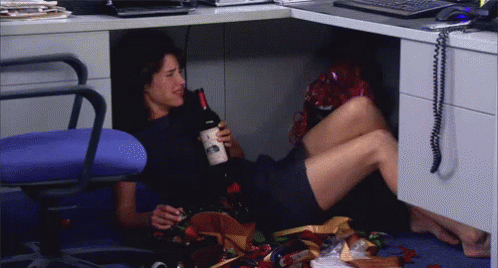 Yeap, One Potato Two Potato had a wild idea to offer this promotion and apparently thought people will adore the idea!
Finally the wait is over! OPTP brings you #AsliAaloo Jumbo Chocolate Fries @ Rs. 150 only.Celebrate the chocolate week…

Posted by OPTP on Monday, February 5, 2018
Sadly, the wacky move backfired pretty badly and there was an immediate uproar!
Optp : Now introducing delicious fries covered with melted chocolate.
Us : pic.twitter.com/wdoFDPQVrp

— Fahim 🇵🇰 (@YesitsFahim) February 6, 2018
For the nation's foodies, this Chocolate week by OPTP was utter blasphemy.
Asli aaloo tk tou theek hai yeh chocolate dal k kia fahashi phelai jarhi hai. 😐😐😐
Banda pizza fries, cheese fries type cheezain launch krta hai wut is this chocolate fries😢😭😭😭
Stop hurting me @OPTP_fries
U guys were my fav 😭😭💔💔 https://t.co/FFoiSzN77p

— sed. (@irsaayy) February 6, 2018
Well, this was bound to happen! 
My salute to people who Eat fries with Chocolate!!!#OpTp https://t.co/f9aTXCjvv1

— GPMA (@Glowpoint) February 6, 2018
Fries freaks got super touchy and their feeling was really hurt!
This is really disappointing to see this! #ChocolateFries can't even imagine n they did this!
There's no problem to try but I must say both are 2 different things n shouldn't be mixed-up! #AsliAaloo #OPTP #frenchfries https://t.co/VX27KHLT82

— Sagar Samy (@sagarsamy) February 6, 2018
Twitterverse attacked the eatery left, right and center!
When OPTP Introduce Fries🍟 With Melted chocolate. pic.twitter.com/oDepw9Sny0

— Syed شاہ میر Ali (@SyedShahmeerSSA) February 6, 2018
People found something else to discuss other than the biryani with aloo or without aloo debate!
Y'all arguing about biryani with or without aloo while optp pops up with this pic.twitter.com/VRiUuTFpXf

— Zain Nadeem (@zainnadeem977) February 6, 2018
Finally, an ice cream eatery took notice of this serious matter & took a savage dig at OPTP.
We all know what combinations suit best for chocolate, and if you don't, why dip shop is here to solve it with the sweetest pairs of chocolate, no potatoes invited though!

Posted by Dip Shop on Tuesday, February 6, 2018
Yeap that was a pretty ferocious 'DI-P'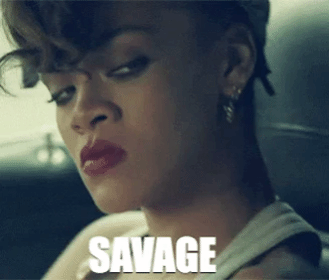 However, some people are being bold enough to try the chocolate fries!
Judge me!

I'll visit OPTP to try their fries topped with chocolate sauce

— Alina (@AlinaManiar) February 6, 2018
And they are even loving it!
The OPTP Chocolate fries actually tasted good
I mean if you can ignore how cringe worthy it sounds and how it looks like SOMEONE SHAT ON YOUR FRIES..
They taste good 😂😂#optp #chocolate #asliaaloo #chocolatefries pic.twitter.com/c86SnosSDk

— Mustassum Tanveer (@mustassum_t) February 7, 2018
Will you try the new chocolate fries by OPTP? Let us know in the comments below.