From restaurants to parks to malls – everything is now shut due to the novel coronavirus and the masses across the globe are quarantined.
Furthermore, major retailers across the U.S., including Macy's, Apple and Nike, are shutting down their stores or reducing hours in response to the coronavirus pandemic.
The decisions, while smart for customers, workers and the community at large, will no doubt weigh heavily on the already-stressed industry.
Here's the list of retailers who have shut down:
1. H&M
2. Nordstrom
A note for our Nordstrom Community during these hard times ❤️Learn more: https://t.co/fruwGPFkEu pic.twitter.com/JaMBNXOqHO

— Nordstrom (@Nordstrom) March 17, 2020
3. Abercrombie and Fitch
4. American Eagle 
5. Gap 
6. Lego 
7. Macy's
8. Nike 
9. Ralph Lauren 
10. Sephora 
To our Sephora Family 🤍 https://t.co/QtvpIkoLWD pic.twitter.com/YBIfqzjamB

— Sephora (@Sephora) March 17, 2020
11. Tiffany and co.
On the other hand, there are some local retailers who have also shut down
1. Image 
2. Imtiaz Super Market 
3. ALDO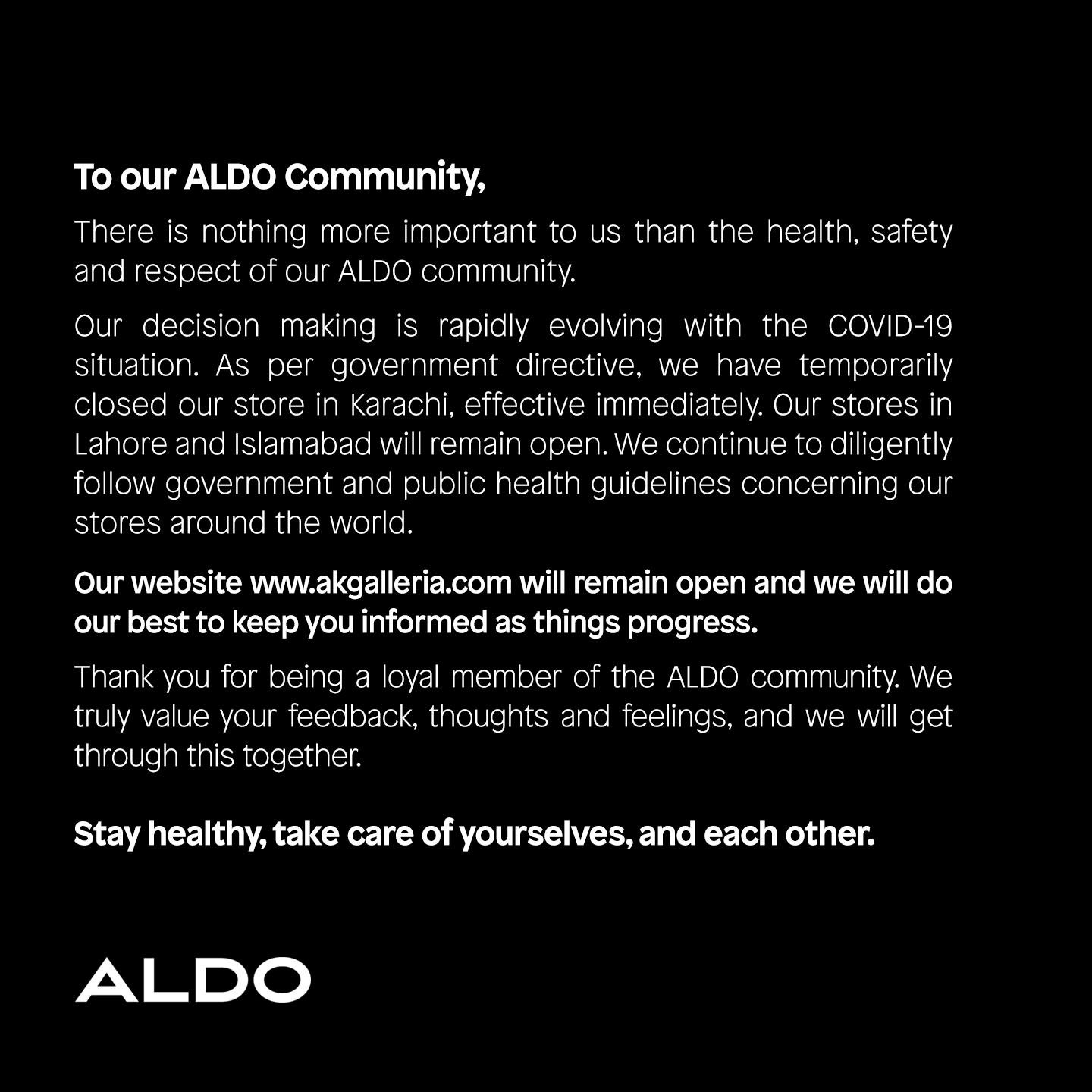 4. Junaid Jamshed 
5. BEECHTREE
In this hard time, it's vital that we maintain social distance and stay safe.