In today's news, Hania Aamir has landed in hot waters for posting a picture with an Instagram filter. As absurd as it may be, people think she's gotten lip fillers and has made it their mission to condemn the act.
The Picture
View this post on Instagram
The Truth
These filters are ubiquitous and famous on Instagram nowadays. Instagram has a wide range of filters to choose from, and most are designed to change your face shape. This is also one of those that pinch your nose and makes your lips bigger— is using a filter a crime?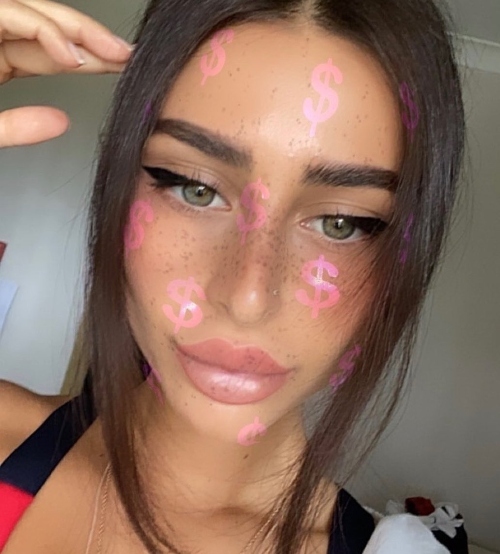 The Reaction
The botox nazis have launched themselves under the comments of the post. Left, right, and center, comments are ranging from "she looks ugly" to "you're not Gigi Hadid." Either she looks ugly, or she looks like Gigi Hadid, the people have clearly lost their chill and are now on two extreme ends.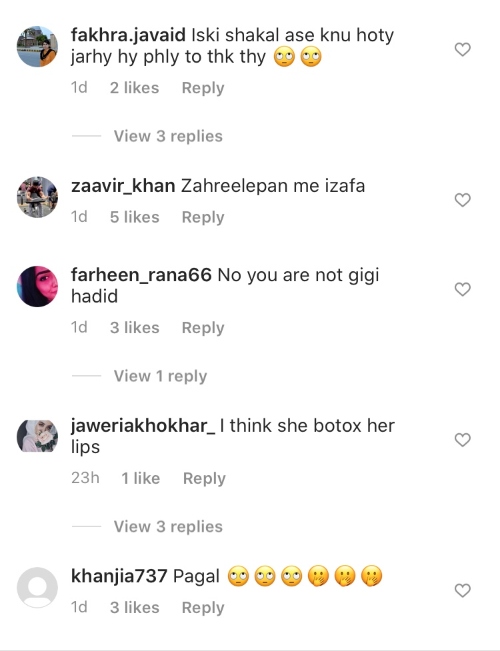 What Warrants Such Comments?
When celebrities sign up for this life, they do sign up for criticism and constant scrutiny of their life. However, to say that they deserve such hurtful, personal comments is unfair. They neither deserve it (well, Nauman Ijaz does), nor do they have to learn to put up with it because they should not be there in the first place.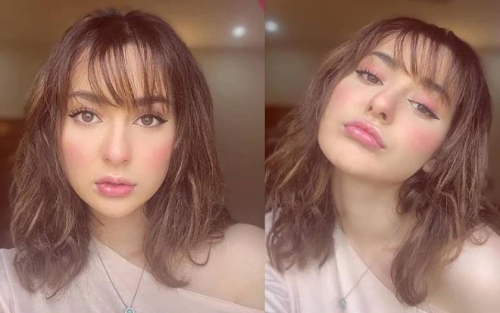 So what had she gotten fillers? That's the reason why Kylie Jenner built her empire and is looked upon as a standard of beauty. We're sure many of the people bashing Aamir would find Kylie lovely. Why do most of our population think social media is an outlet for their thoughts and unwanted opinions?
Slap Back
The same confidence to express unwanted and unsolicited advice was also apparent under Esra Bilgic's posts. Just because she has played the character of a Muslim woman and has acted in an Islamic series, Pakistani awam thought it best to tell her how to dress.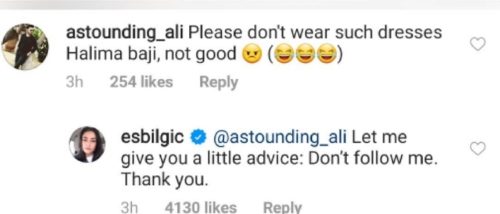 Initially, she blocked the comments, but then one fine day, a lesson was learned. She slapped back! She asked the guy to "not follow her," which is as big a slap as you can get from an international celebrity.
Stay tuned to Brandsynario for the latest news and updates.