[Update August 11th, 2021]: Didn't we say that surely there must be a club awaiting the superstar? Well, we were right. Just within a week in which we even saw Messi shed tears at his departure from FC Barcelona, he has joined the club Paris Saint-Germain (PSG).
From the age of 13, when he joined Barcelona, the club knew what a star player Messi was. This is why they had been stretching their budget to retain Messi but ultimately they were unable to. PSG clearly can afford to sign him though. The footballer will now be wearing the '30' number for PSG, exactly the same number that he used to wear PSG.
Back to where it all begun
Lionel Messi will wear No. 30 at PSG, the number he wore on his Barcelona debut in 2003. #MessiPSG pic.twitter.com/VzKc73gulQ

— Huzaifa Asif (@Huzaifa_asif09) August 10, 2021
The club is extremely excited though and rightfully so. The excitement is visible in the teaser video they released of Messi joining them. Here is the teaser:
Aside from PSG, Twitter is also celebrating the iconic move:
Paris is now home of TWO wonders of the world.

Lionel Messi and the Eiffel Tower. #MessiPSG #PSGxMESSI pic.twitter.com/HOFIagODux

— The Architect (@TheART50) August 11, 2021
It has started already, Ligue 1 advertising with the GOAT.
Messi is grateful
Thank you Paris ….
Who does is better? pic.twitter.com/PVdOIlKqfA

— G_O_A_T 🐐 💎 (@Bra_Yorke_1) August 11, 2021
The kid with big dreams! @PSG_inside @PSG_English pic.twitter.com/O72z4eK0vs

— Leo Messi 🔟 (@WeAreMessi) August 11, 2021
---
---
[August 5, 2021]: Football is one of the most popular sports ever. Despite there being other sports, people look forward to football matches, especially its world cup tournament. Regular fans even follow weekly matches of their favorite clubs. Speaking of clubs, we have news related to FC Barcelona! It seems that, despite everything, Lionel Messi will not be staying!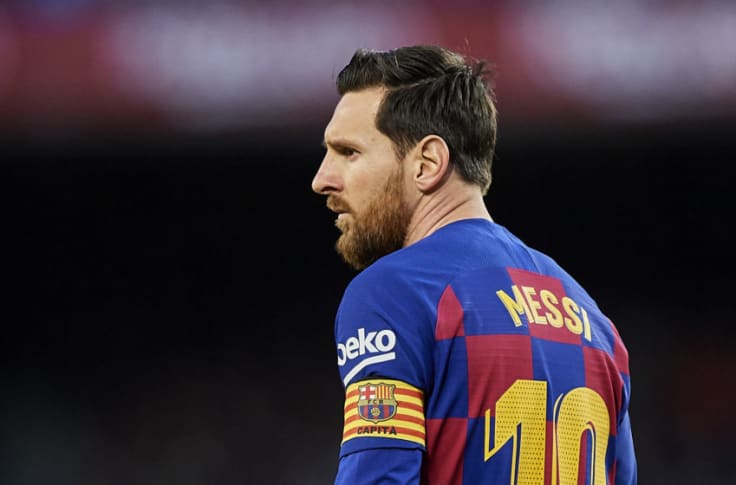 Bidding Messi Farewell
At first, everything seemed to be going according to plan. The club and the player had both signed agreements on a new contract. Everything was set and ready to go. However, it seems that there are many obstacles at play. These obstacles are financial as well as structural.
As a result, Lionel Messi will not be staying on the roster of FC Barcelona. The player has had a tremendous run from this football club. However, we also feel that greater opportunities await Messi as he moves into another phase of life. It almost feels like the end of an era and one cannot help but shed a tear at it.
*everyone thinking which club messi will join next after leaving #FCBarcelona*

messi: pic.twitter.com/OMmbZofxed

— amazon prime video IN (@PrimeVideoIN) August 5, 2021
Pep Guardiola leaving a meeting with Harry Kane to meet Lionel Messi about a summer transfer move to Man City

— British Gambler (@British_Gambler) August 5, 2021
Bayern in the race to sign Messi against other clubspic.twitter.com/1AoUmKzQQq

— Don Kimmich (@DonKimmich6) August 5, 2021
𝗕𝗔𝗥𝗖𝗘 𝗢𝗡𝗔

You can't spell Barce ona without Lionel Messi 😞 pic.twitter.com/VWitWeO8dE

— Goal (@goal) August 5, 2021
Football Close To The Heart
While the player and club's wishes will not be fulfilled, it is no reason to feel disheartened. Another football club awaits Messi and his talent, so let us wait and see which one it is. FC Barcelona has expressed their gratitude towards all that Messi has contributed, and they wish him the best for the future. We wish him the same.
Stay tuned for more from Brandsynario!