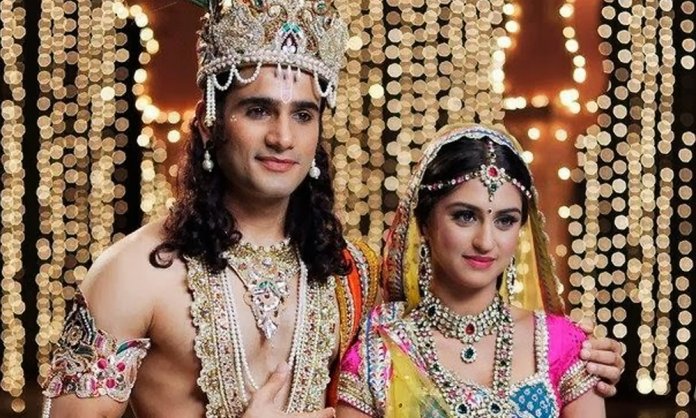 After years of watching 'Parvati' and 'Tulsi' marrying the same person repeatedly after every few years, the ordeal came to an end when the Pakistan Electronic Media Regulatory Authority put a ban on the broadcasting of all Indian drama in Pakistan after the Uri attacks on Oct 19, 2016.
However, The Lahore High Court (LHC) has now lifted this ban declaring it null and void as the Federal government had no objections to the Indian content being shown in the country.
A petition to overturn PEMRA's decision was held by M/s Leo Communications which is the parent company for Filmazia. They claimed that the government was indulging in "selective patriotism" due to Bollywood films allowed in cinemas but not on television.
According to Chief Justice Mansoor Ali Shah,
"The world has become a global village!"
Shah also added that any objectionable content will be censored but there is no need for a complete ban.
Pakistanis reacted to this news and needless to say, people were not happy to hear this!
Not a famous decision at all.Emotions and logic defy rules and regulations sometimes.After all everything is fair in war and love.#Pemra https://t.co/k1svA1Sdjv

— Abdullah Zubair Khan (@azkjadoon) July 18, 2017
Sicilian Mafia is working hard to make @narendramodi happy to air indian TV channels content #ThankYou Quaide Awam Dubai Wale and #PEMRA

— F@H@D (@FahadRanaJamil) July 19, 2017
LHC Chief Justice's wife is probably a @NakuulMehta fan! =D

— Muhammad Asif Nawaz (@asifnz) July 18, 2017
Ye Pakistani media hy jo Indian content ki khatr courts tak ponch gya. Inko sirf Paisy sy Mtlb hy na culture sy na 2nation's theory sy

— Dr.Afnan Shamraiz (@Afnanshamraiz85) July 18, 2017
Lanat crore dafa is mulk ki adalton py jahan mazloom ko insaf inti Jldi Ni milta jitni Jldi Indian content ki ijazat mil rhi hy shame shame

— Dr.Afnan Shamraiz (@Afnanshamraiz85) July 18, 2017
disagree with LHC decision .. should ban all types of Indian content …

— Ayeen Khan (@ayeenswabi) July 18, 2017
I strongly condemn this LHC order. We should promote our culture rather we follow other

— Syed Fraz Ali (@syedfrazali) July 18, 2017
Some had a valid point. Pakistani dramas are not aired in India so why did the LHC lift the ban is what people want to know.
LHC should tell this to Indian Government as well, how come u air their content when ban urz?nd wt about the things they do against us?

— Aamir (@Aamir4923198) July 18, 2017
Pemra shyd immediately appeal against it in SC.i wish our court wr so swift in disposal of other cases as well.

— I M RESISTANCE (@afridi03) July 18, 2017
Justice Sahib might not know Pakistani channels are barred in India so it should be vice versa in Pakistan too. What is global village?

— Jibran Lodhi (@jibran_lodhi) July 19, 2017
And irony is Indians don't run Pakistani contents on their tv. Whereas our channels struggling hard to run hindu culture at any cost. Damn

— GM (@looksGM) July 18, 2017
Read the complete details of the ban lifted by the LHC!
— Report PEMRA (@reportpemra) July 18, 2017
Looks like, we'll all be back to watching age old tales of 'saas-bahu' conflicts on our television screens now.
Have anything to add to the story on Indian dramas? Let us know in the comments below.
Stay tuned to Brandsynario for latest news and updates.