Actor Omair Rana who was a teacher at Lahore Grammar School (LGS) 1A1, is accused of sexual harassment by students. Recently, four other teachers have been charged with harassment, including Sir Umar, Sir Warraich, Sir Shehzaad, and Sir Aitezaz.
A user on Twitter posted a series of screenshots from IG. In these screenshots, a female alumna of the reputed school reported sexual misconduct by Rana.
"Sir, you missed a name: Omair Rana. He used to teach Drama at LGS 1A1. Many have come forward about their uncomfortable experiences with him too."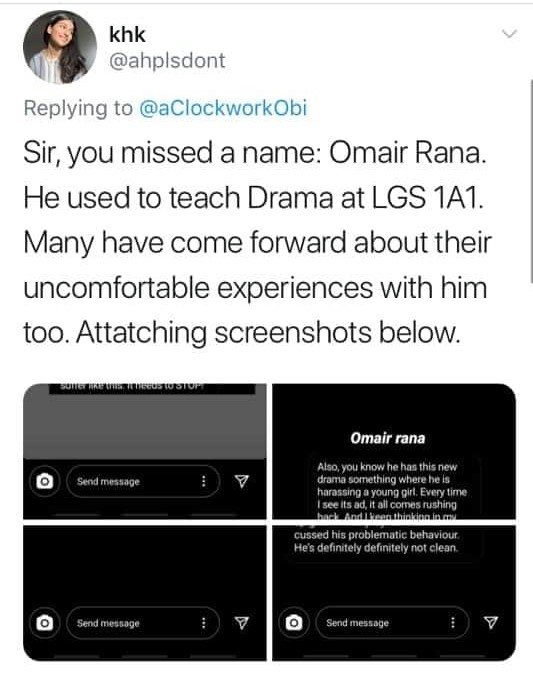 "So many girls had issues with his behavior. He [used to] flirt and his body language was also inappropriate," she added.
A significant number of students complained, but the administration didn't pay any attention to the matter because he was "was the very vital part of the school at that time."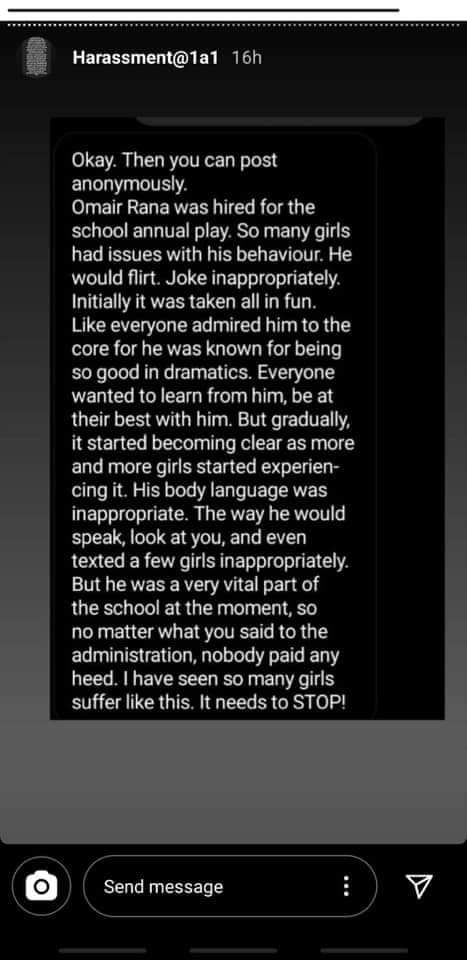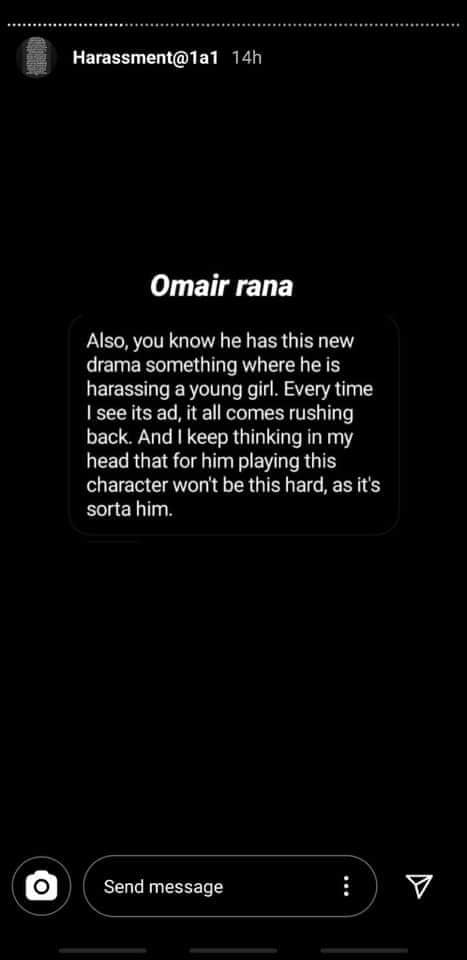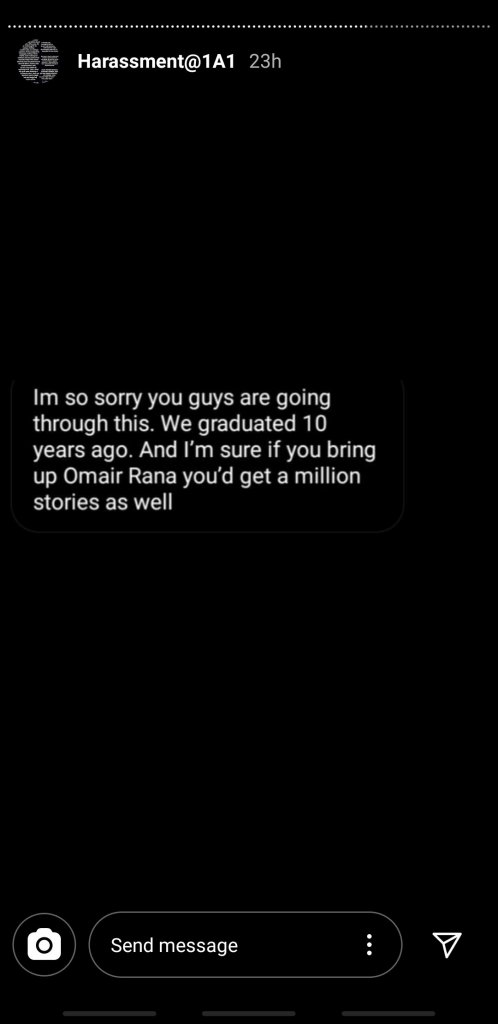 Someone on Twitter said Omair's wife has been silencing girls from school.
So @omairana's wife Maira Omair Rana has been slut-shaming girls and silencing them since years over being harassed by the male faculty of LGS 1A1. This woman continues to preach "morals" and "ethics" while being a deeply rooted cause of the problem along with Rubina Shakeel 1/2

— Minzi⁷ (@girltipzyy) June 28, 2020
More and more students are coming out every day and telling the world about their experience with these four particular teachers at LGS.
Student upon student studying in LGS school branches (1A1, JT) are coming forth with their experiences of sexual harassment and having to sit through inappropriate behaviour by male faculty, specifically for O/A levels. THESE ARE MINORS.

— Meshal Malik (@MeshalMalikk) June 28, 2020
Four teachers accused of sexual misconduct have been immediately fired.
Important reminder: it took LGS 1A1 numerous young women to speak out on social media anonymously for them to fire four men who had been sexually harassing their students at school; which had been brought up multiple times before. Listen to the students. Fix these rotten systems.

— Usama Khilji (@UsamaKhilji) June 28, 2020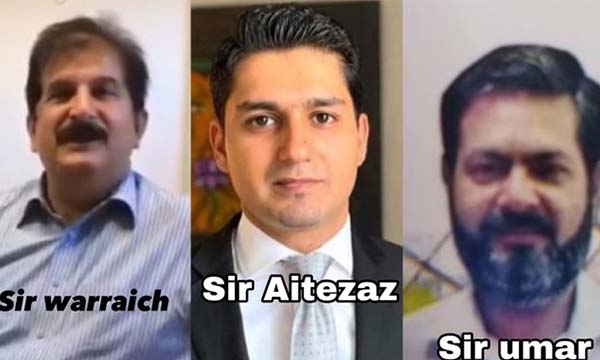 I'm disgusted by the fact that someone I would meet every Eid turned out be part of a massive cover-up for the MUN guy. And doubly so, if she reported the harassment to Snooky (the director of 1A1) and decided to stay put if the admin didn't put enough pressure to fire the man.

— Kala Kawa (@kaalakawaa) June 28, 2020
Actor Osman Khalid Butt said these harassers shouldn't be allowed anywhere near any educational institution.
In awe of the bravery displayed by the alumni & students of LGS 1A1 to call out the predatory behavior of Zahid Warraich, Umer Shareef, Shehzad Irshad & Aitezaz Rahman.
Forget any branch of LGS, these harassers shouldn't be allowed anywhere near 𝘢𝘯𝘺 educational institution.

— Osman Khalid Butt (@aClockworkObi) June 28, 2020
It is now that the matter has gone out of control, the teachers have finally been fired. Screenshots of chats have also been circulating on social media.
Don't let them silence you girls, you're being heard! 💖 pic.twitter.com/bznPo9Zylj

— Safia (@_safiamahmood) June 28, 2020
My aunt is the director of LGS JT & I spoke to her in detail. (1) Any harasser was fired as soon as it came to her attention. He will not return ever. (2) the school has anti harassment policies in place and will make them public on their website.

— Nabiha Meher Shaikh (@NabihaMeher) June 28, 2020
EDIT: If you're a journalist and you repost this statement without taking my consent first, you are a conscienceless…

Posted by Ayesham Khan on Sunday, June 28, 2020
Have something to add? Let us know in the comment section below.
For more news and updates, stay tuned to Brandsynario.