On August 25th, Android Authority leaked a video confirming the rumors that had been going around for some time now. In that video, we can see a phone that has twisted double screens. And then, the official channel of the brand announced that LG to introduce a new smartphone that can twist is authentic news.
First, the video leak.
So the video by Android Authority shows a driver using the navigation on his phone. But as you can see, the phone has been twisted to show the dual screens. On the vertical screen, he is using the navigation app. Meanwhile, on the horizontal screen, he has the music app opened.
The music gets paused when he receives a call. But impressive as it sounds, the navigation goes on. Now I don't have to worry about getting lost when I have to switch to a phone call. I swear with these excellent phones coming out every other day, I will be penniless soon, but how can I pass on such an opportunity. Don't you agree?
The Wing Look
Samsung Galaxy much? Okay, just kidding. It is interesting having a phone with multiple screens. We always discussed how our smartphones were computers, and they were, but with limited screens, it would just not be fulfilling enough.
But now LG is making Life Good by adding the possibility of having multiple screens. Thankfully though, they have not copied it from any other brand. Instead, they have added their twist, geddit? Twist?
The twisting phone adds another screen, so if you like the phone as it is, you can have that too, but if, for you, scenic visuals mean interesting techy stuff, twist away!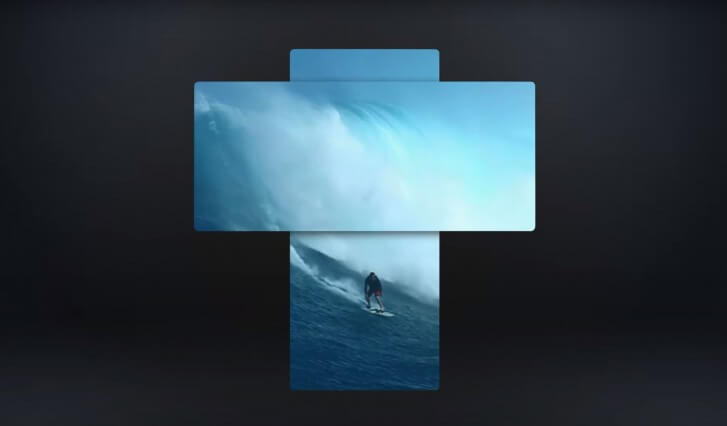 The Official Teaser by LG
According to the official teaser by the company, the phone will be launched on September 14th. The phone is called Wing, and it will be a part of their 'Explorer Project' as they are calling it.
So what the explorer project is that the company will release a series of devices aimed at delivering 'distinctive and unexplored usability experience'. With the categorization of the Explorer project, some other phones, such as Velvet, will fall in the Universal Line now. The Universal Line is going to focus on the consumer lifestyle so that the products will match that.
Morris Lee, the president of LG's Mobile Communications Company, said:
"LG and platform partners feel it is vitally important to demonstrate to consumers new and differentiated user experiences in the smartphone space. LG has always been a pioneer in pushing the envelope of smartphone form factors, the only way to bring about much-needed innovation in the mobile market."
So I guess it is decided then? When we hear 'LG to introduce' new phone, we will be throwing away all our money.
Stay tuned to Brandsynario for more news and updates!