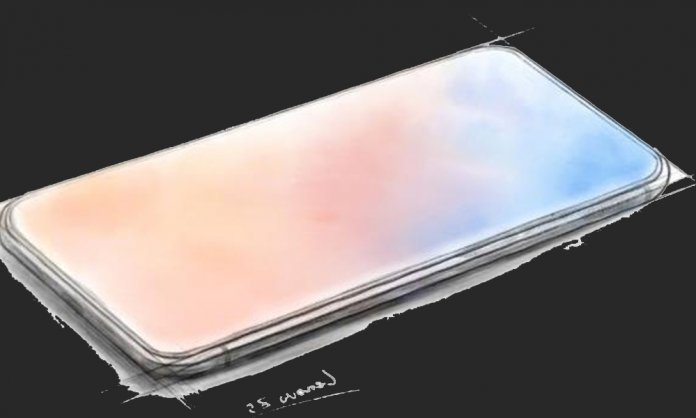 At the end of 2016, Xiaomi stepped into the age of so-called borderless displays with the Mi Mix smartphone, designed by Philippe Starck. In this model, the screen covered more than 90% of the handset's front face.
The Chinese manufacturer started something of a trend, it seems, with any high-end smartphone worthy of the name now getting a "borderless" display, from the iPhone X to the Samsung Galaxy S9 and the Huawei P20 Pro, all at the top end of the market. They may be borderless in name but, in reality, a certain amount of border or an inset "notch" still remains.
Lenovo could move things up a level with a truly all-screen smartphone, with neither a border nor a notch eating up display space. Indeed, Chang Cheng posted a photo and a sketch of the handset on China's Weibo social network. But what of the phone's various sensors and the front-facing camera? It's not clear yet how they will be accommodated but, according to Chang Cheng, the Z5 will feature other major technological breakthroughs and patented technologies.
It remains to be seen whether the Lenovo Z5 will be released as a consumer handset or whether it will be a concept device, like Vivo's recent offering at this year's Mobile World Congress. The firm's Apex prototype features a borderless display with an in-screen fingerprint reader and a retractable front-facing camera that pops up from the top edge of the smartphone.