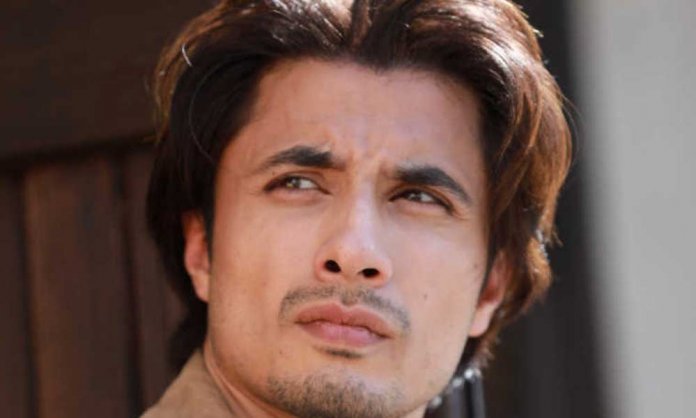 Do you all recall the Ali Zafar Meesha Shafi scandal? There have been conflicting statements regarding that ever since the issue started. Some have supported Meesha as she led the torch for MeToo against Ali Zafar, while others supported Ali. Now, another woman has filed a harassment lawsuit against the singer.
Leena Ghani files lawsuit
An activist by the name of Leena Ghani has filed a suit for PKR 500 Million at Sindh High Court. The petitioner said that she was first harassed in 2014 and has continued to be harassed after that. In her lawsuit, she has detailed all the dialogues that have made her feel uncomfortable.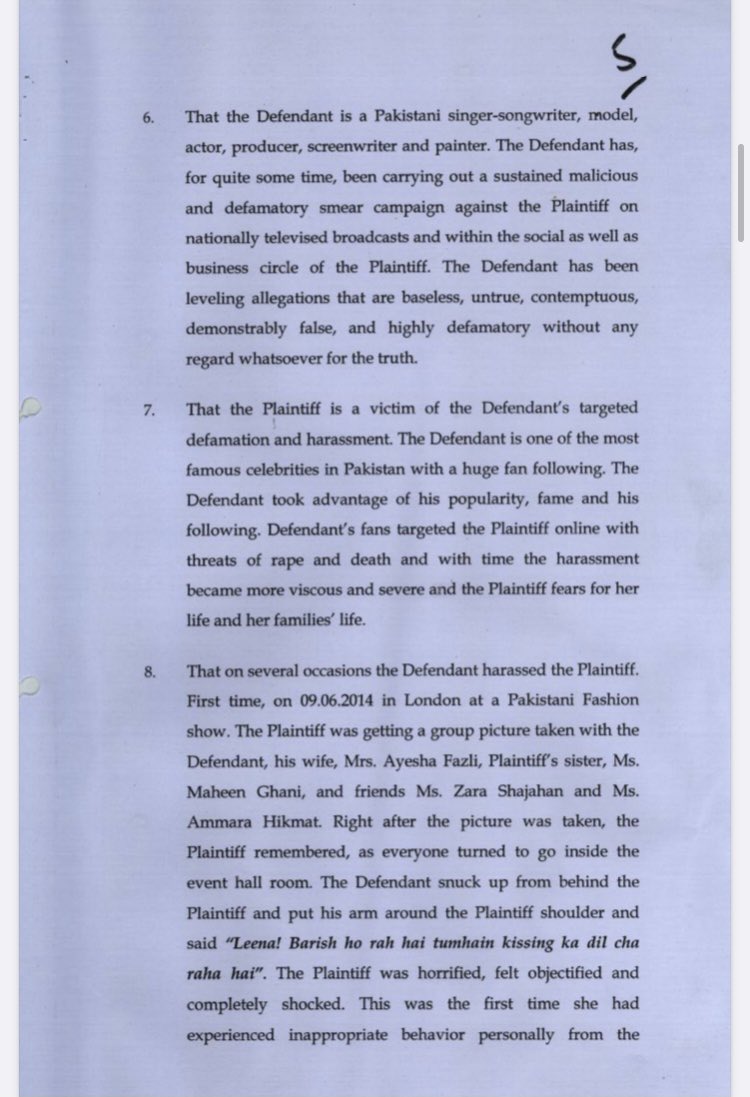 The statements referenced are indeed very distasteful. And if proved true, it will be a very disappointing addition to Ali Zafar's track record. See Points 8, 9, and 10 in the images.
Moreover, she also brought in the tweets by Ali Zafar specifically posted on 20th and 22nd December 2020. She said that these two tweets were made with malicious intent and were based on lies. The activist claims that the tweets make the claim Leena was behind the campaign Meesha started. This episode has caused her mental anguish. It also damaged her reputation to a somewhat degree.
Ali Zafar Cannot take his stance to Twitter
Not to forget the Meesha Shafi scandal where the two singers had an active battle on social media, the activist has ensured that the accused cannot cause further harm by talking about it on any platform.
The Sessions Judge Lahore has issued a notice for 25th January to Ali Zafar.
In this petition, she has also stated that the statement she made on 19th April 2018 be declared true. And as compensation for the mental anguish and damage to her reputation, Ali Zafar should reimburse PKR 500 million to her.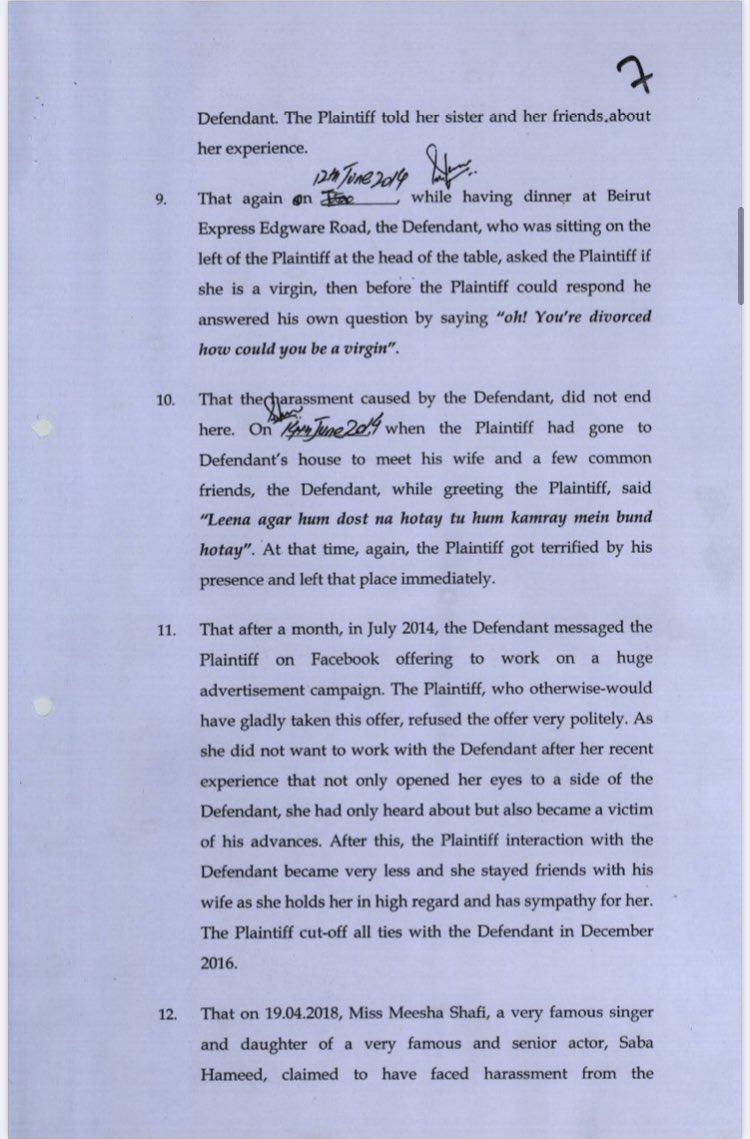 Leena has also added the transcript excerpt from a local news channel's show, Naya Pakistan. The episode is from 28th April 2019, and the conversation is between the host and Ali Zafar. To see what has been said there, take a look at the petition document in the tweet below.
It's time we fight back and create legal precedence that protects all women against sexual harassment and defamation. pic.twitter.com/i5aqvkoQRF

— Leena (@Leena_Ghani) January 13, 2021
The supporters and the haters
People have spoken up to encourage her and ensure that she does not back away from her fight because it is a fight for most women.
Thank you for taking such an important step which safeguards the rights of all Pakistani women, from being declared liars and publicly vilified!

— Syeda Mehr Mustafa (@MehrSyeda) January 13, 2021
It should not be courageous to speak up. Courts and law enforcing agencies should protect them but it's unfortunate that even in this day and age Pakistan women are denied this basic right! More power to you!

— QNShah (@QnShah) January 13, 2021
Proud of you Leena. It is not yours fight, it is ours fight. Stay strong and blessed❤️

— amar sindhu (@amarsindhu) January 13, 2021
But there have also been haters, as expected. And the hate clearly knows no bound.
ان جیسی گھٹیا عورتوں کی وجہ سے وہ بچاری عورتیں جو حقیقی معنوں میں ہراساں ہوئی ہوتی ہیں سامنے آنے اور آواز اٹھانے سے ڈرتی ہیں وہ سوچتی ہیں کہ جیسے یہ بد نام ہو رہی ہیں ھم بھی ہوں گی

— Itsmehek (@Itsmehek1) January 13, 2021
سات سالوں کے بعد… آنٹی کو یاد آگیا.. 😂😂😂
علی ظفر بھائی ان کوچھوڑنا نہیں.. ابھی اور آنٹیاں جھوٹ بولیں گی.
ہمت قائم رکھیں. @AliZafarsays#StayStrongAlizafar

— hamza (@Bymaliks) January 13, 2021
میشا شفیع کی طرح جھوٹ ھی نکلے گا، مشہوریت کا نیا طریقہ، تم جیسی عورتیں مرتی ھوگی علی ظفر کے لئے۔

— Muhammad Ashraf (@mashraf24) January 13, 2021
But well, let's wait and see what the court proceedings have to say.
Stay tuned to Brandsynario for the latest news and updates!