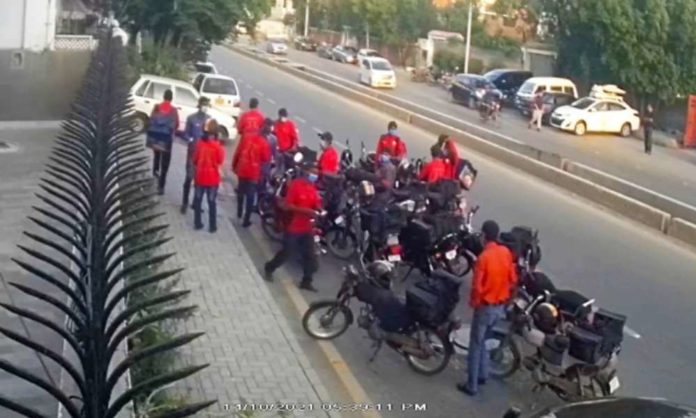 The chances of virality of a random piece of content have increased over the past few years. People have turned into overnight celebrities due to this changing shift of internet culture. This time around, leaked footage of 15 McDonald's Food Delivery Riders has been circulating online – leaving our desi people brim with growing curiosity and hunger.
Basically, the video footage shows a group of McDonald's Food Delivery Riders crowded outside a house in Karachi's DHA vicinity. The media was initially shared into food-related groups from where it caught immediate attention and left netizens into a frenzy. Everyone had a different take on the situation – while many thought it was some sort of a glitch, others believed that the food was ordered by a hungry fellow to savour over the weekend and some even considered the possibility of a new deal being introduced.
What do you think happened?
The only thing we know for sure right now is that our people just love masala – either in food or life in general. This never-ending appetite keeps them going!