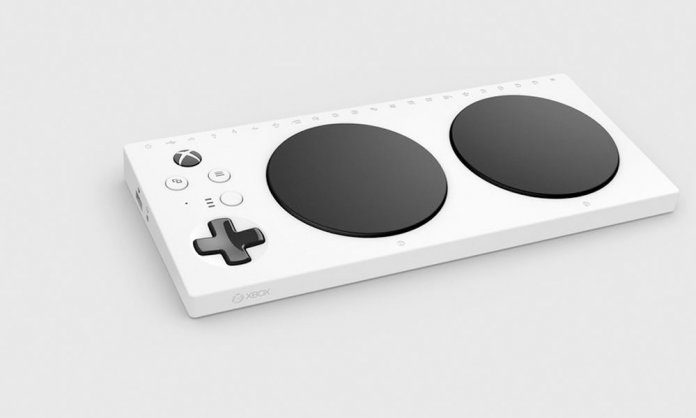 A recent image of what seems to be a new Microsoft Xbox controller for accessibility was tweeted ahead of the reveal. It appears to be aimed at those relying more on touch than on sight.
Back in April, Microsoft, as well as Facebook, received the Helen Keller award, which recognizes individuals and organizations who through their efforts expand the possibilities for people who are blind or visually impaired.
So this latest leak of a possible new Xbox controller for accessibility may not come as a big surprise. Its design is intriguing however and can be seen via a tweet sent out on Monday by WalkingCat (@h0x0d).
— WalkingCat (@h0x0d) May 14, 2018
 Following the tweet, WindowsCentral reported that the new controller is likely to be revealed "sometime between now and E3 2018," set for June 12-14.
The image of the controller shows two large circular buttons side by side, A and B, which the report suggests is "presumably programmable. It also features a 3 light LED similar to the previously leaked Xbox Elite V2 controller, which could be to indicate when different programmed modes are active. It also looks as though it has a USB port and 3.5mm audio jack on the left side."
The design also suggests the controller would be for those who rely on a touch more than sight, although we won't know more until Microsoft and the Xbox team announce the possible new addition to their controller portfolio.