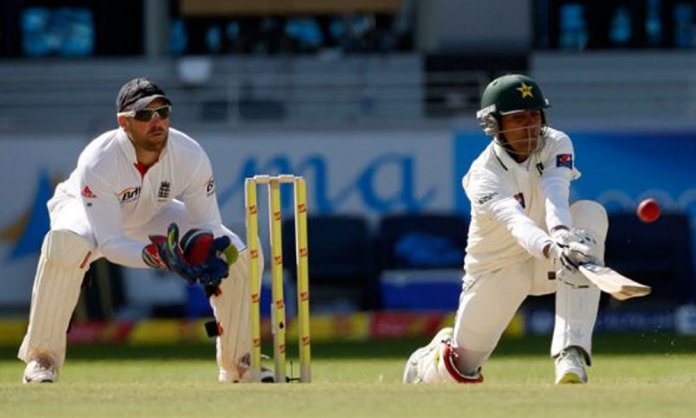 So it starts today. Pakistan's Test squad embarks on a new journey without the #MISYOU factor, a duo we all grew very comfortable with in the last 8 years or so.
Going back to past tours, right from 1982 to 2016, Lords has given some of us our finest cricketing memories. Being the guest team, the ground has seldom been conducive for the hosts, and especially for Pakistan it has been quite the opposite.
1982 – Mohsin Khans double century which propelled him into stardom and gave us a special victory in an easy chase
https://www.youtube.com/watch?v=pRLrtz1dlqg
1992- Wasim and Waqar guiding us through in a nail-biting chase, 2 wicket victory;
https://www.youtube.com/watch?v=weQE2ixvCh0
1996- Mushis and Inzis memorable performances led us to an easy win
2016- who can forget the push-ups by Misbah's men.
Great memories to fall back on, but this new look Team Pakistan is different, naïve and without any battle scars, they go into a test match at the Mecca, with a whole lot of promise minus the burden of the usual critic's expectations.
Facing an English Team is always tough and when it's in their backyard and their home conditions, it only amplifies the enormity of the task. However, that being said, England has not been doing too well, they have been bad tourists, the Ashes debacle isn't a thing of the too distant past and the Kiwis beat them 1-0, England being dismissed for a paltry 58 in an innings as well.
So what makes Lords so unique?
Certainly, it's not the air, as the ground is situated in London, a bit further away from The Brit Oval (another iconic stadium on its own). The Lords slope downhill for one makes the ground unique and like none other, the UFO-shaped /designed media center is a monument to behold and of course those jolly old MCC members, adorned in their prim suits, striped to perfection ties and those lovely old boycott hats. That's tradition for the pundit and cricket lover alike. Ok, now on to the cricket!
How does Pakistan beat England?
Well for one, the toss and the weather will be very important. The first day's track is usually very bowler friendly in games leading up from early May to mid-June. After day one and a few sunshine teams rather feel confident in a chase at Lords, as the track becomes a real belter. But mercurial as we are, absolutely prone to be bowled out in a session on a wicket which offers nothing, so let's call a spade a spade and get cricket technical, shall we?
Pakistan's Advantage
The unit possesses a quartet of fast-medium bowlers who are excellent against left-hand batsman. The English have 4 in their top 6, Hassan Ali, Aamir who is good with old and new cherries will exploit the natural slope the wicket offers from the pavilion end, so be ready slip cordon, gully and point.
Another advantage heavily favoring Pakistan is the presence of Shadab Khan, an energetic leg-spinner, who if not depends on the roughage of the track, possesses a fine top-spinner which the English find difficult in picking. Losing the toss will be a blessing in disguise as one never really knows how the track plays on the first day, but if we can have a bowl at Cook and Co first up, it won't be the worst of things. Typical clichés going around will tell you the under-mentioned: –
– Win Toss, Bat
– Post 300 plus
– Get the English out within 250
My Strategy is fairly detailed and more concrete: –
– Bowl First
– New Ball Counts (Cook, Malan, and Root dismissed by the hour)
– Restrict England to under 250
– Azhar Ali to drop anchor, think 150
– 2 Batters from 3-No. 6 get decent high 50's
– One of the Allrounders hangs in for a cameo
– Pakistan aim towards 400
– And then it's our ball game?
Small strategies always have a big impact in test matches, for e.g.: –
– Hassan Ali bowling more to the left-handers especially Malan and Stokes, more round the wicket, wicket to wicket or slightly off-stump;
– Do not over bowl Muhammad Aamir;
– Workhorse should be Muhammad Abbas, stemming the flow of runs is pivotal
– Having a third man, to block off unnecessary boundaries will be key.
– Having a silly mid-on to Shadab at all times
More importantly, Sarfaraz Ahmed as street smart as he is, has to remain in the game from ball one. The toss will not be in hands, but whatever he decides after that becomes his destiny. Keeping to past traditions, and from a fan who has watched every Lords test live since 1987, this is no different, as anxious as I ever was, Mecca is here.