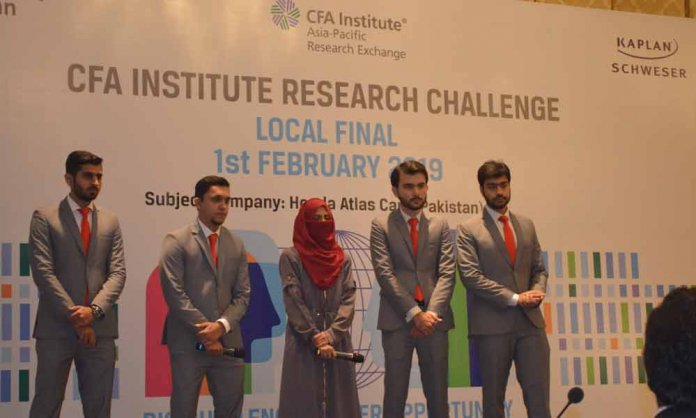 The joy and pride of winning the prestigious CFA Research challenge 2019 by Karachi School of Business and Leadership (KSBL) Students Team are inexplicable!
We are thankful to Almighty for bestowing us with this honor.
It is due to relentless support and mentoring of our faculty, dedication and hard work of students that we have won the CFA Research Challenge, consecutively thrice, out of winning for the fourth time.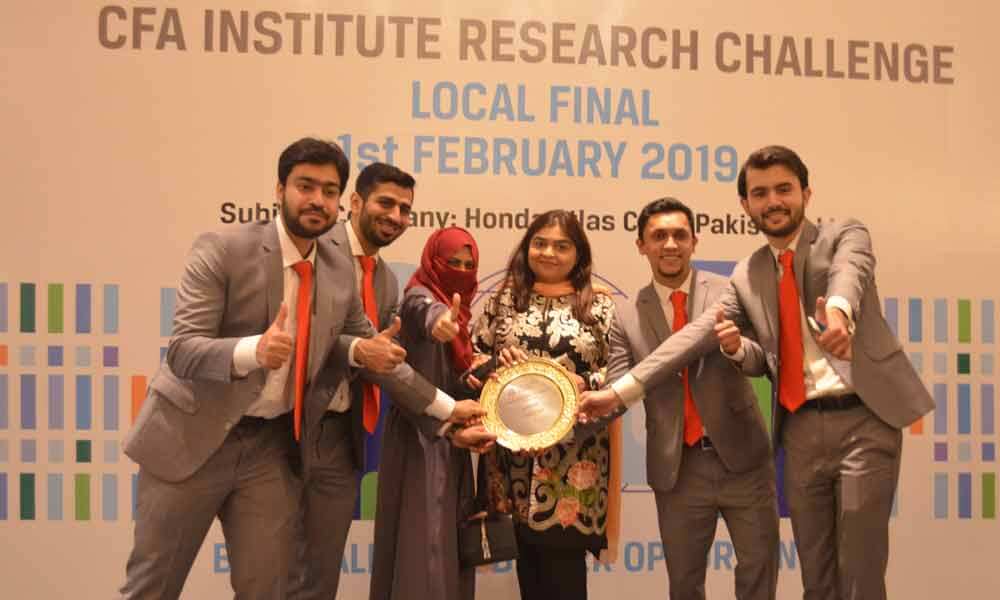 Heartiest congratulations to Ovais Shah, Ahmed Asif, Shan Ali, Ramis Khan & Arfa Khan, the winners, for adhering to the legacy and living up to the true essence of the KSBL's vision.