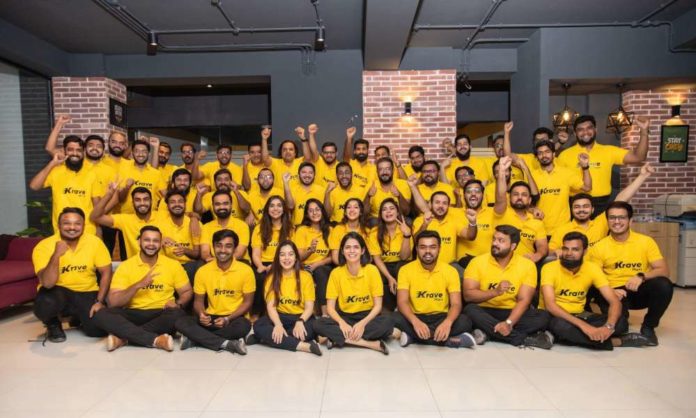 Krave Mart is all set to pave the way for fast online shopping across Pakistan, similar to European Apps; Flink and Gorillas, providing customers with excellent services, while delivering promptly.
The pandemic helped push online grocery shopping into the mainstream, as our favourite stores and restaurants were shut.  But what was deemed essential? Grocery stores – duh! Since we all need to get our grub on, it was pretty vital for us to hit up the aisles and grab some food and other essentials from time to time. This gave significance to online grocery shopping and it emerged as venture capital's newest darling with the astonishing feature of online rapid grocery delivery aka Qcommerce. New players started banking on a business model derived from the one that propelled from online food delivery worldwide.
According to Nielsen Pakistan, more than 82 percent of Pakistani urban consumers prefer to shop online. Pakistan is also the 46th largest market for online shopping, with revenues that went up to $4 billion in 2020.
Krave Mart understands the need of the time, with its expertise, unmatched resources, ample experience, and a thorough understanding of the Pakistani market. And that is the sole reason why Krave Mart, made waves with the grand launch of its Johar and North Nazimabad stores, and ready to rapidly expand further to other areas of Karachi. Krave Mart, via its dark stores located in different areas of the city, sells a wide range of assortment; from Food Staples, Fruits & Vegetables to Household Items, procured directly from trusted brands including Unilever, P&G, Reckitt, Nestle, L'Oreal, Colgate Palmolive, Canbebe, & more!
Offering an innovative delivery model that is instant and reaches customers within 10 minutes, along with a user-friendly Android and iOS Application, Krave Mart ensures product quality across the platform. The innovative idea came to founder member Kassim Shroff, after he realized there was a need for quick and reliable delivery services in the country. He was inspired by his experience of European Apps,  Flink and Gorillas that are part of the QCommerce industry. With so many people suddenly opting to shop online, Kassim Shroff wanted to give the consumers a stress free shopping experience.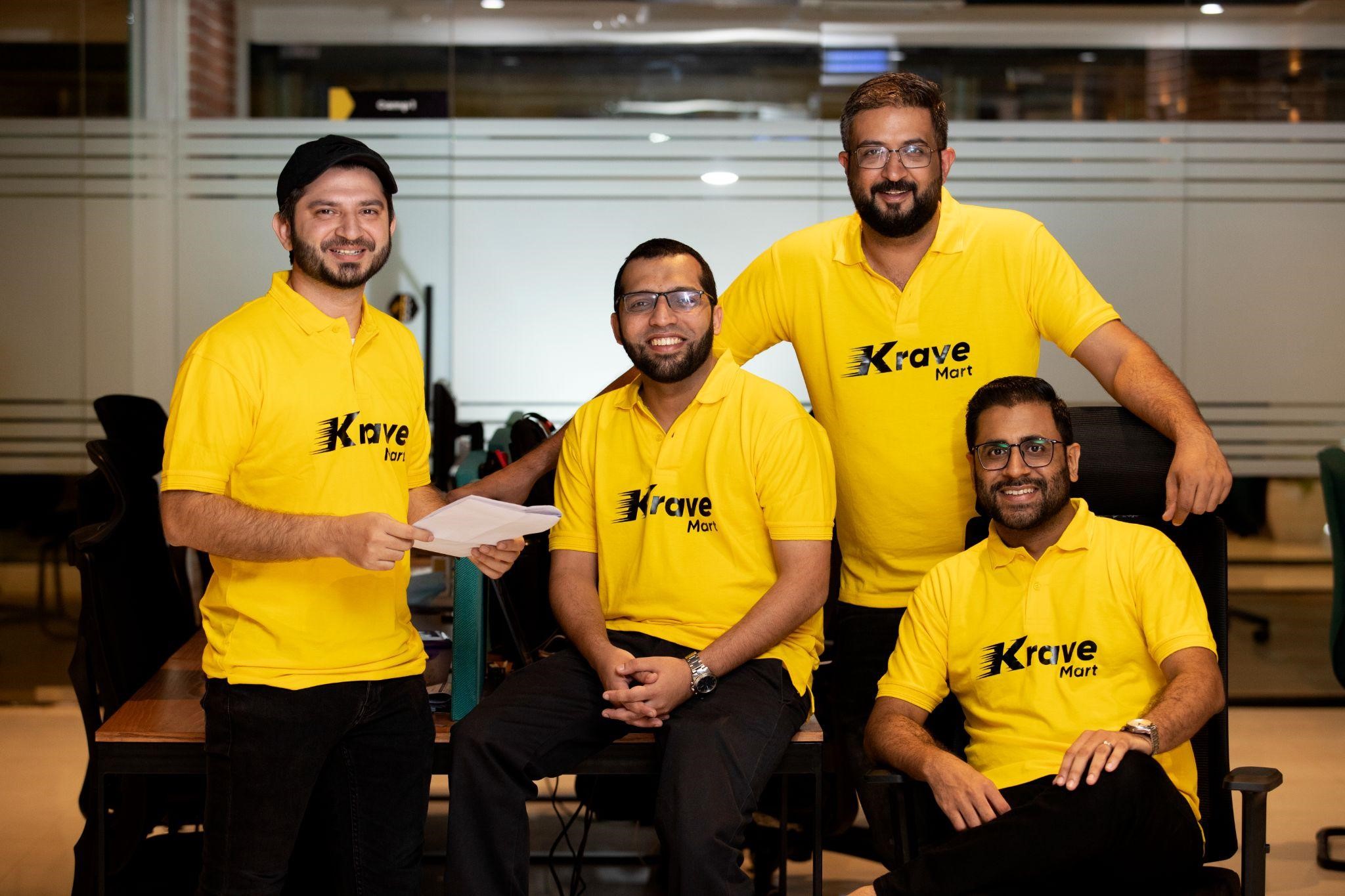 "At times you need to purchase something immediately but don't have the means or the time to physically go to the store. There are several areas in the country where there aren't any marts or general stores. We wanted to make sure people don't have to face the hassle of going to the store or waiting in long queues." said Ahsan Kidwai, Co-Founder & CCO.
With dark stores set up in densely populated areas, Krave Mart ensures items reach consumers not only "in-time" but much to their gratification within 10 minutes of an order being placed! Shopping from their regular online grocery stores, customers place an order expecting it to arrive within 30 minutes, but often deliveries take up to 2-3 hours, and when consumers want to cancel after waiting for a long time, they're unable to do so. This negatively impacts the overall customer experience. The founders of Krave Mart understand these problems, having worked for various Tech platforms in the local and international markets .
"We understand how these problems affect consumers. The fact that you don't have the option to cancel a delivery and you've been waiting for several hours is frustrating. This is a problem our customers won't have because we promise prompt action and quick delivery. We've built this platform in order for customers to get their order within 10 minutes, and not more!," continued Kassim Shroff.
Investments flowing into Pakistan in 2021 have been at their peak – this is the highest we've had in a calendar year, which has given birth to a lot of start-ups. Zipping around Karachi, among the bikes and scooters of players like Foodpanda, Bykea and Careem, is a new entrant promising instantaneous satisfaction for all your grocery needs;  presenting Krave Mart with its 10 minutes of promised delivery time. They intend to revolutionize the concept of deliveries by ensuring radically faster services – whether it is baby diapers, shampoo, a bag of crisps or soft drink!
Visit Krave Mart's website or download their application to experience 10 minutes of delivery yourself!