Virat Kohli, the Indian cricketing maestro, not only captured the hearts of fans with his extraordinary performance against Pakistan in the 2022 T20 World Cup but also left a lasting impact off the field by auctioning his iconic gloves for a noble cause.
Auction for a Noble Cause
The gloves that played a pivotal role in Kohli's exceptional 82-run innings against Pakistan became the center of attention at the Chappell Foundation's sixth annual dinner held on September 13, 2023, in Sydney. This charitable organization, co-founded by former Indian coach Greg Chappell and Australian entrepreneur Darshak Mehta, is dedicated to raising funds to support homeless youth in Australia, offering them a chance at a better future through shelter, care, education, and training.
Virat Kohli's Generous Gesture
Virat Kohli's generous donation of his gloves to the foundation added a touch of cricketing magic to the event. The auction saw enthusiastic bidding, ultimately won by Harv Kler, an Indian-Australian businessman, who secured the gloves for an impressive sum of RS1142000, which translates to approximately $5,750
"The gloves the great batsman donated to the Foundation after his slashing MCG innings" found a new home with Kler, as stated by The Chappell Foundation. The excitement surrounding the auction and the successful bid were a testament to the enduring appeal of cricketing memorabilia, especially when associated with a player of Kohli's stature.
The Chappell Foundation's Mission
Darshak Mehta, co-founder of The Chappell Foundation, expressed his satisfaction with the event, hailing it as the most successful annual dinner in terms of funds raised. Since its inception in 2017, the foundation has managed to amass over $5 million, all dedicated to the vital mission of helping homeless youth.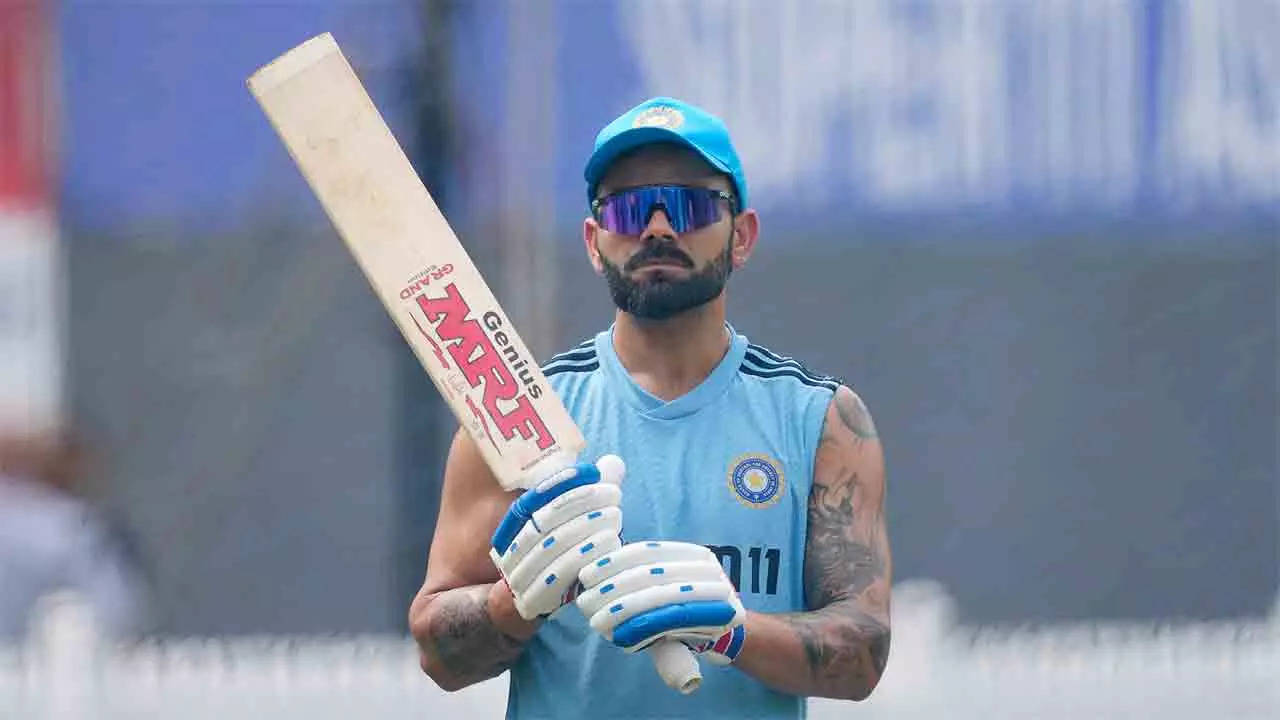 The annual dinner also witnessed the presence of Australian cricket legends like Brett Lee, Michael Bevan, and Geoff Lawson, among others, showcasing the unity and camaraderie that cricket fosters both on and off the field.
A Remarkable Comeback
Virat Kohli's memorable innings against Pakistan in the T20 World Cup last year will forever be etched in the annals of cricketing history. Facing adversity with India at 7/1 and later 31/4 while chasing a target of 160, Kohli, alongside Hardik Pandya, orchestrated a remarkable recovery that culminated in Ravichandran Ashwin scoring the winning run for the Men in Blue.
The auction of Kohli's gloves not only serves as a testament to his generosity but also highlights the power of cricket to make a positive impact beyond the boundaries of the cricket field. It is a heartwarming example of how sports can be a catalyst for change, supporting a noble cause and leaving a legacy that transcends the game itself.
Stay tuned to Brandsynario for the last news and updates.