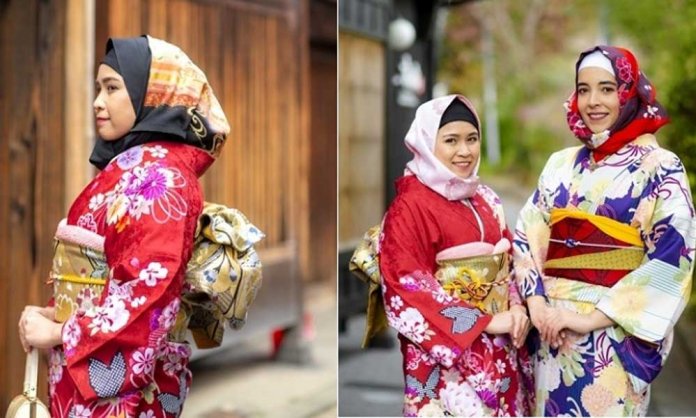 In 2016, more than 20 million tourists visited Japan and among them, Muslim tourists have become more common nowadays.
As such, the increasing population growth of Muslims in future is likely to have a strong impact on the global community and economy, especially in Asia, which is the home to 70% of Muslims in the world.
Yumeyakata, a Japanese kimono rental store, has decided to take advantage of that by creating wagara hijabs that cater to needs of Muslim women in Japan.
These colorful kimono-inspired, patterned hijabs are the latest hit with tourists in Kyoto, as fashion-conscious Muslim women look to fully embrace local culture during their Japanese holidays.
The development of this line of product is owed to Shahnaz Daphne, a 25-year-old Indonesian woman who joined the company in 2017.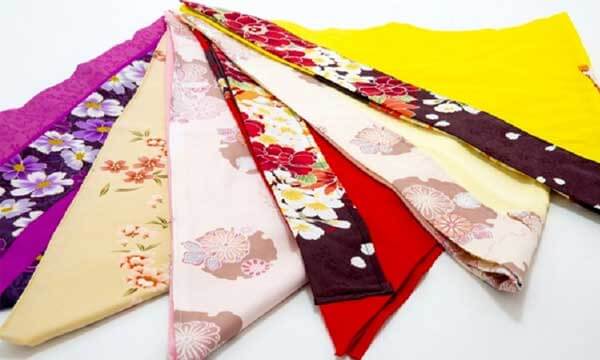 The store lets Muslim women rent out kimonos along with Yumeyakata's wagara hijabs that match their wide selection of traditional Japanese clothes for a special price of 300 yen.
These hijabs are specifically designed to match and blend with the designs of the kimono.
Currently, Yumeyakata offers around 20 different designs of wagara hijabs in their lineup store iincluding the sakura (cherry blossom) and yukiwa (snow ring). They plan to expand their collection to 50 designs suited for the summer season along with more variety of material, too.
What do you think about these hijabs? Let us know in the comments.
Stay tuned to Brandsynario for more news and details.