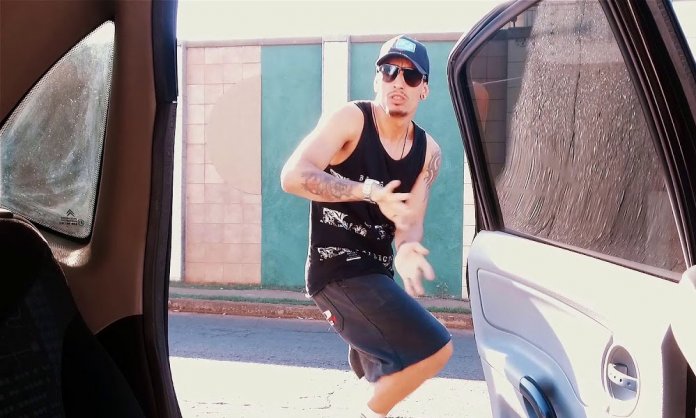 'Kiki do you love me?' It's a phrase that has taken the internet by storm!
It all happened when Drake's latest summer anthem 'In My Feelings" swept the globe and people now can't stop going crazy over it.
So much so, the track has kickstarted a dance trend called #Kikichallenge. Celebrities and civilians alike, are hitting social media with their groovy videos for a personal take on the song.
The viral movement began with Instagram comedian Shiggy posting a video of himself dancing to "In My Feelings'.
A long line of stars joined him including Ciara, Ryan Seacrest, and Kevin Hart.
We have to admit that Will Smith's routine is the best so far!
This cute couple took the challenge to next level, wedding style!
The trend has picked up steam in UAE, Egypt, India, and Pakistan as well, with people bringing their own savage twist to the challenge.
Raising the game, social media users have been spotted stepping out of moving vehicles and dancing to the track. 
However, the trend is posing some serious risk to lives. Shocking videos have emerged showing people getting hurt by the challenge.
https://youtu.be/Ct4ucAT87oY
People have also been spotted jumping out of the cars and leaving their cars on a ghost ride, which is causing roads accidents.
Dubai Police have warned residents about the dangers caused by the challenge and even arrested three youngsters caught performing the dance.
Awareness videos are now being posted by users to educate people regarding the hazards of the challenge.
In the United Arab Emirates, authorities have vowed to crack down on anyone attempting to take part in the challenge as it puts their lives and the lives of other motorists at risk.
In Spain as well, police have warned citizens about the dangers of Kiki Challenge which have taken the dance trend to an extreme.
Well guys, Road safety is NO joke! So think twice about your life and those around you will channeling the daredevil inside you. Stay safe and enjoy the Kiki Challenge whilst taking necessary precautions.
Stay tuned to Brandsynario for more updates.