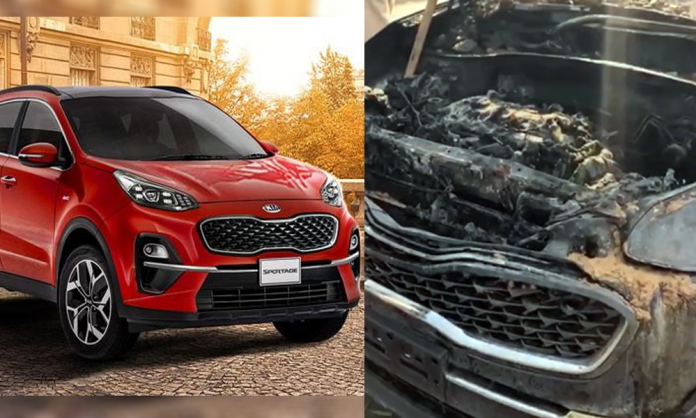 A couple of days ago, a video went viral on social media. The video showed a KIA Sportage on fire for unknown reasons.
KIA issued an official statement to talk about their stance about the incident. According to the statement, the impaired Sportage was taken to the dealership where Kia's technical team assessed the cause of the mishap.
It was then found that an after-market installation was made in it, which had wires cut in the main harness. Furthermore, an after-market installation was found in the vehicle which had wires cut in the main harness.
KIA also pointed out other factors that were found by their experts.
According to this statement, the fire was restricted to the engine compartment only. Moreover, there were no signs of overheating as the engine oil was found up to the mark and the color of the oil and coolant was as per standard.
Here's the clip that was going viral:
https://youtu.be/DGykCoB2cmo
According to KIA, this statement will help strengthen their relationship with their customers all the more.
What do you think about it?
Share your thoughts with us in the comments below.
Stay tuned to Brandsynario for more news and updates.