In the world of cars and motorcycles, exciting news about price drops can spread like wildfire, especially in the age of social media. But not all that glitters is gold, and not every price notification is legitimate. Recently, fake notifications about decreased car prices in Pakistan have been causing confusion. Two major automobile companies, Pakistan Suzuki Motor Company (PSMC) and Kia Lucky Motor, have stepped up to clear the air.
Unraveling the PSMC Situation
Pakistan Suzuki Motor Company (PSMC) faced a similar situation when a notification began circulating on social media. According to this fake notification, PSMC was supposedly reducing its car prices by a substantial amount, ranging from Rs. 50,000 to Rs. 110,000, depending on the car model and variant.
However, PSMC wasted no time in labeling this as fake news, and they clarified that no official announcement about a price revision had been made. So, before you jump for joy at price drops, it's always a good idea to verify the information with official sources.
Clarifying the Fake Notification
KIA joins the battle not to be left behind, Kia Lucky Motor also had to address a fake price notification that claimed KIA cars were getting cheaper, effective from October 28, 2023. However, Kia has categorically stated that this notification is fake, and there have been no price reductions.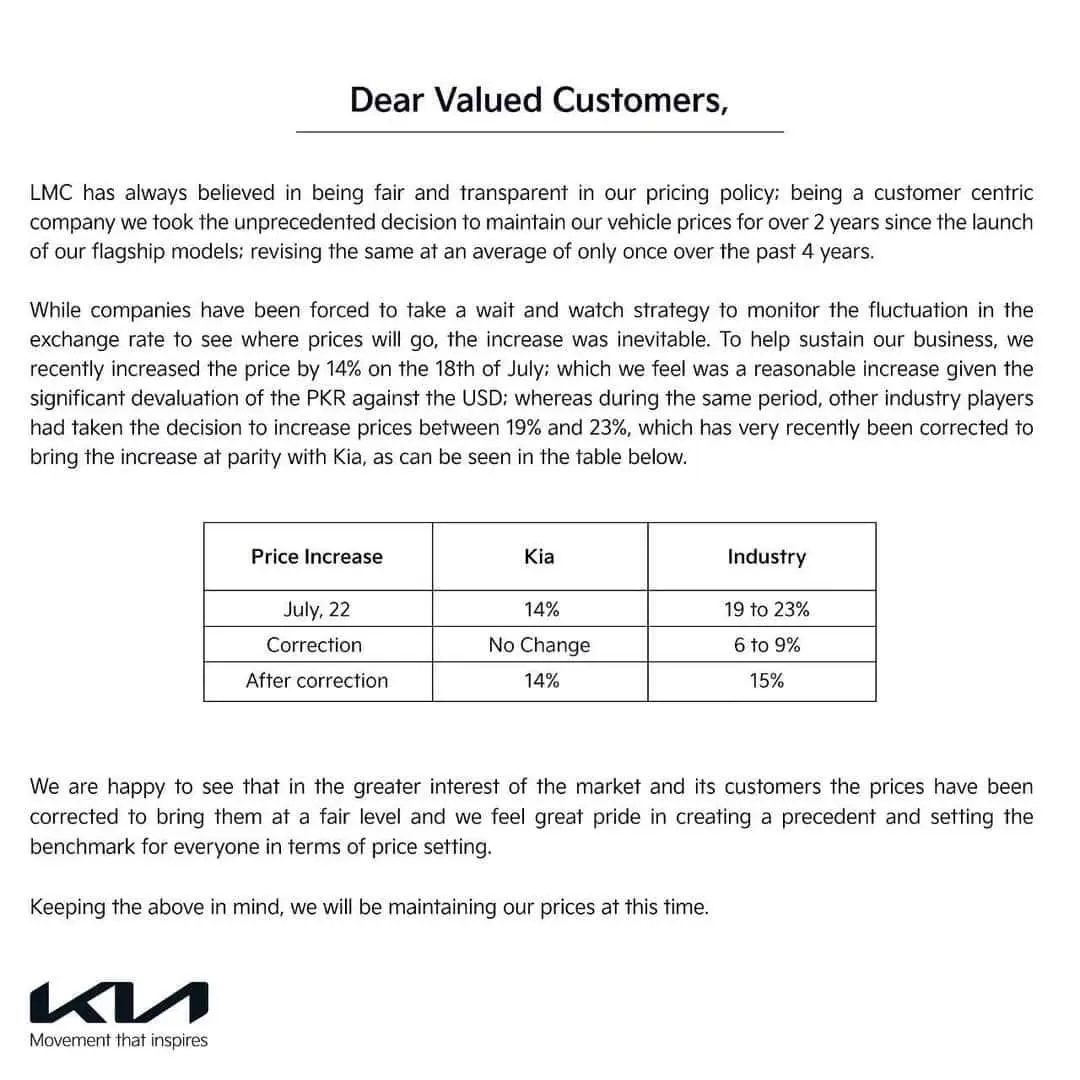 This fake notification is a clear example of how misinformation can quickly spread on social media. It's essential to be cautious and verify any price changes with official sources before making a purchase or getting your hopes up about a deal.
Atlas Honda: Another Victim of Fake News
KIA and PSMC aren't the only companies facing these fake price notifications. Atlas Honda, a prominent name in the two-wheeler industry recently had to contend with fake news suggesting price reductions for their bikes, including the famous Honda CD 70 and CG 125 models.
According to the fake report, the price of Honda CG 125s had dropped by Rs. 38,500, while the standard 125 was allegedly cheaper by Rs. 33,500. Even the beloved Honda CD70 was rumored to have seen a substantial price reduction of Rs. 22,000. But, when this news was examined more closely, it turned out to be a fabrication.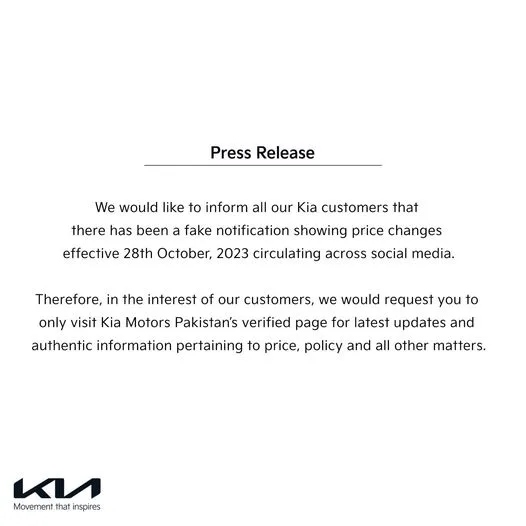 Seeking Truth from Official Sources
After reaching out to Atlas Honda officials and dealerships, it was clear that these price reductions were nothing but rumors. An Atlas Honda dealer confirmed that the prices were not changing anytime soon. And advised people to visit the official Atlas Honda website for accurate and confirmed pricing information.
It's crucial to be cautious when you come across notifications claiming price reductions on cars or motorcycles, especially on social media. Always verify such information with official sources to avoid disappointment and misinformation. The world of automobiles is full of exciting updates. But it's important to ensure that the news you're excited about is genuine.
Stay tuned to Brandsynario for the latest news and updates.