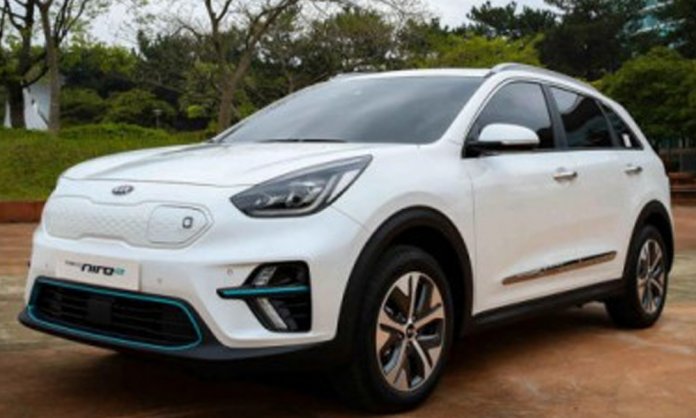 Kia has revealed its all-new Niro EV in its production-ready form at a somewhat low-key launch at the 5th International Electric Vehicle Expo in the company's native South Korea.
A concept of the all-electric version of the Niro compact crossover was first unveiled at the CES technology show in Las Vegas in January, but now we can see what it will look like when it eventually makes it to market.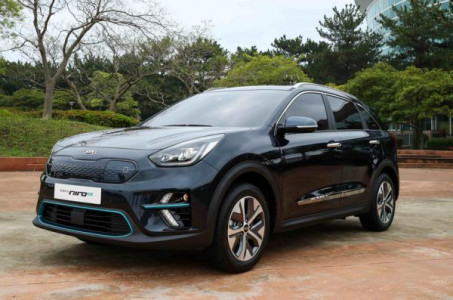 At the moment, all the details and specifications are for the Korean model, but details of the European version are expected to be announced shortly and are unlikely to differ in any significant way. The model unveiled at the Electric Vehicle Expo boasts a driving range of 236 miles from a 64 kWh battery, although a more affordable version with a smaller range of 150 miles will also be available. Although the manufacturer didn't confirm the capacity of the smaller battery, Kia's vice-chairman of research and development, Woong Chul Yang, told the UK's Autocar publication at CES in January that the smaller version was going to be a 32 kWh unit.
What may come a surprise to some is that this all-electric version of the Niro is actually smaller than the hybrid and plug-in hybrid versions, although the styling is considerably toned down from the concept and is therefore very similar to the current model. The most obvious and unmistakable difference in aesthetics is the absence of any sort of front grille, which on the EV has been blanked off and is now where the charging socket is to be found.
This Niro EV is just one of 31 electrified models the Korean manufacturer is planning to launch by as soon as 2020, and this one is expected to find its way into European showrooms early next year. But instead of going to the huge expense of producing a raft of bespoke new models to house electrified powertrains, Kia's European Chief Operating Officer Michael Cole has said in the past the company will focus on putting electrified powertrains into its existing core models.
Although the Niro EV is expected to make it to North America at some point, Kia is only planning to build a relatively small amount. The majority will be for domestic consumption in Korea, so very few are likely to be available elsewhere for the time being, at least.