Khalil Ur Rehman Qamar, the famous writer of Mere Paas Tum Ho, Pyarey Afzal, and a few more blockbuster dramas, has made news once again for another feminism-related issue. Some time ago, he was invited to a television show. A well-known social worker, Marvi Sarmad, was also a guest on the show. And in that show, Khalil Ur Rehman and Marvi had quite a showdown where the former used abusive language on the live show.
Khalil Ur Rehman – Women's Issues
The whole issue became the talk of the town, and the channel allegedly canceled other contracts with Khalil. Given that the rest of his dramas were focused on romance and only one on betrayal by a woman, it feels dumb to get him to talk about women empowerment or women issues. He clearly does not fit in the profile of someone who could talk about what women feel; his gender does not allow him. You know how some men are; they think they are the patrons of highlighting women's issues. The issues they want to talk about are what they categorize as issues. It is a similar case with Khalil Ur Rehman.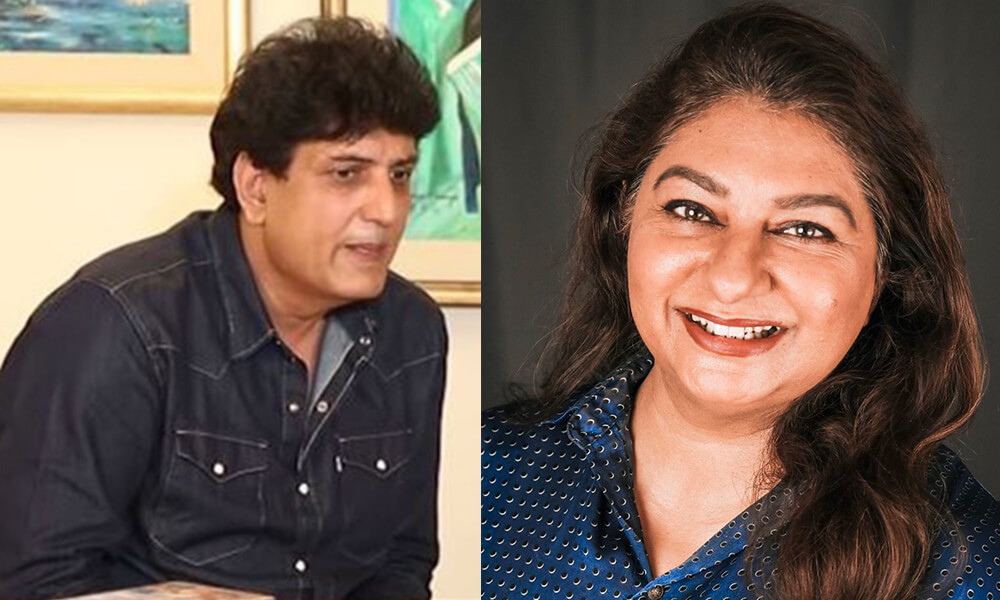 So, this time again, he was invited to talk about women's issues
The recent controversy
Amidst the social workers, Naheed Baig and Ailia Zehra, Khalil Ur Rehman Qamar was invited. The host addressed Khalil asking him what he thinks about the trend in some areas where underage girls are being married off even though the legal marriageable age is 16.
Khalil began answering but made an offensive and triggering comment towards the social workers claiming that their statements were anti-Quranic, 'so they better shut their mouth.' Offended at being targeted through religion, she spoke up. Ailia clarified then and there that she said no such thing that could be anti-Islamic. But being cut off mid-way was more triggering for the man who got up and walked out of a live television show.
Ailia took it to Twitter, telling the public how, as he walked out, he called her a RAW agent and 'spewed sexist slurs'.
Twitter Reactions
Once again, seeing Khalil on their social media, people started reacting to the tweet.
آپ نے بہت اچھا رسپانس دیا اور تہزیب کا دامن ہاتھ سے نہیں چھوڑا- لیکن میرے خیال میں آپ کو ان کے ساتھ شو میں بیٹھنا ہی نہیں چاہیے تھا

— Maqsood Jamal (@_MaqsoodJamal) February 19, 2021
زندگی میں جو بھی چریا دیکھا ہمیشہ یہی کہتا ملا " میری
بات کے درمیان مت بولو "
" ہاہاہاہاہا شاید اس قسم کے "عورت بیزار " مردوں کو دماغی بیماری ہوتی ہے کہ درمیان میں کوئی سوال کرے تو انکی چیخیں نکل جاتی ہیں
ایک دوسرا نمونہ حسن نثار ہے " بیچ میں مت بولو " بیماری کا شکار 😝🤭🤭

— aina (@A_ProudCivilian) February 20, 2021
sorry you were subjected to this, like many other women before. i understand why they keep calling him, but that doesn't make it any better.

— Ammar Rashid ☭🌹 (@AmmarRashidT) February 19, 2021
I'm so sorry you had to sit across that d*ckwad.

Hope you're doing ok. Sending lots of love your way.♡♡♡

— Eurus (@Hexatiouz) February 19, 2021
Indeed, one should not interrupt another while saying their piece, but it is also wrong to comment on someone's religious beliefs.
Stay tuned to Brandsynario for the latest news and updates!