The writer for the famous Mere Paas Tum Ho, the renowned Khalil Ur Rehman Qamar, strikes again!
Qamar had gained quite some fan following after producing hit shows such as Sadqey Tumharey and Pyarey Afzal. The dialogues were different, unique, and were heavy. But most of the existing fans couldn't understand what hit them when Humayun Saeed and Aiza Khan starrer show aired.
Mere Paas Tum Ho
The show actively dispensed the idea that women were inferior to men. It showed that if women made mistakes in life, they should not get forgiveness than many Pakistani dramas where men always got forgiveness no matter how severe their crime was.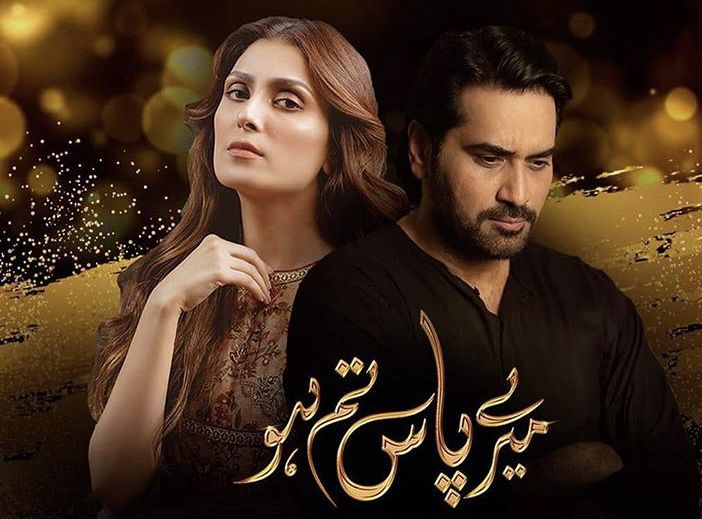 Such a drama sparked huge debates, and Khalil Ur Rehman Qamar got under the spotlight. TV Channels started inviting the writer to their programs. Whether this fame got to his head or his mindset has always been like this, we will never know. But in these programs, he openly used lousy language for a woman and shared very toxic views. He got a lot of backlash from a group that he labeled as 'funded feminists.'
Khalil ur Rehman Toxic Limelight
The need to answer his toxicity was looming on the heads, and so women started his discussing his toxicity not just on the internet but also on the streets i.e., the Aurat March. Later on, he faded in the background when one of the major TV channels announced terminating their contract with him.
However, he is still active on his Twitter account. So when the Lahore Motorway incident happened, he tweeted in his signature style. He said that while the experience is sad but the women crying for their safety after that event are 'funded feminists' and should not be paid any heed.
پلیز اس بات کو سمجھ لیا جاۓ کہ موٹر وے پر ہونے والا سفاک فعل پوری قوم کا دکھ اور المیہ ہے
ہوشیار رہیئے اور اس واقعہ کی آڑ میں گھٹیا سوچ رکھنے والی funded feminists کو اپنی دُکانداری چمکانے کی اجازت نہ دی جائے

— Khalil Ur Rehman Qamar (@KrqOfficial) September 13, 2020
High TRP Game
Knowing that he will be sparking debates (the TRP game was high), another TV channel decided to give him the platform to voice his toxic opinions for millions to hear AGAIN!
Commenting on the protest that happened right after the gang rape on Lahore Motorway, he asked if the women in the street even had the permission to be there or not. Maybe it was the word 'jism' that does not sit right with him. Perhaps he has seen too many Bollywood movies where the word jism has always been sexualized. But he has interestingly commented with that idea when talking about the 'Mera Jism Meri Marzi' slogan. And he does the same again.
Is he sane? @khalilUrRQ You're extremely ghatiya, and I'm so glad you were baistied at one of the marches you attended because you are NO ally of ours.
Shameless. pic.twitter.com/PwdruNkiQI

— Mera Jism Meri Marzi (@notsafaimran) September 16, 2020
He asks the anchor and, by extension, the protestors that 'if they are already in the streets, they are already 'too free.' What else do they want? Do they want to go with their boyfriends to the bedroom and want their fathers and brother to stand guard at the door.'
Every time he makes such statements, it creeps women out, and with every passing day, one more woman abandons being his fan. If that's the case, well, Khalil Ur Rehman, speak more, please!
Stay tuned to Brandsynario for more news and updates!