Kellogg's latest addition to their long list of cereals is something entirely unexpected. It's blue, it's pink, and it also has a special birthday edition— need we say more?
Kellogg's Meets Waffles
The newest item the brand has to offer is waffles! Waffles are a breakfast staple in many households, but so is Kellogg's, and they both come together in the most enchanting of ways. Three new waffle flavors are available to children, and they all look tempting even to adults.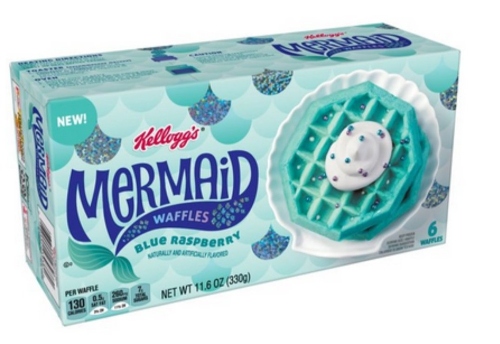 The launch comes at the perfect time, right before the students begin their virtual schools. This can not only excite young students into waking up for breakfast but can also be a great way to start the day.
Get Your Toasters Ready!
The three flavors include birthday cake, unicorn, and a mermaid! The waffles are sweet, and each has a unique taste to offer. Although pictures, as such, have not been released of the birthday cake flavor, the others look delicious.
New Kellogg's Cotton Candy Unicorn and Blue Raspberry Mermaid waffles are starting to hit shelves! There is also a Birthday Cake flavor not pictured. The release for these is rather unusual. I reached out to a Kellogg's representative last week about the… https://t.co/NXRYXeRc6L pic.twitter.com/v2qgw8hgTI

— Candy Hunting (@CandyHunting) August 13, 2020
The unicorn flavored is – obviously – pink and is candy flavored.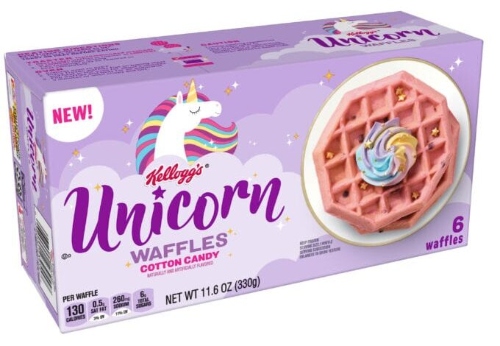 On the other hand, the mermaid one is turquoise colored with the taste of raspberry. The birthday waffle especially makes these items a party-worthy dish. What's interesting is that all the waffles are made with yellow cake batter and have sprinkles in them.
To be able to make them, you just need a toaster, and you're good to go!
The Best Way To Devour Them
Any of these three flavors are bound to be the best incentive you can give to your child for something. It can be a great dessert reward for attending the classes properly or getting a good grade.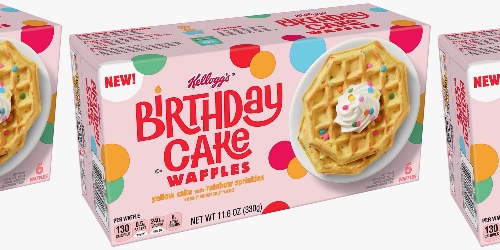 However, when they come as delicious as they do with Kellogg's, even the parents deserve a treat. Just add ice cream, whipped topping, sprinkles, or any other favorite ice cream sundae topping. Indulgent but fuss-free, we're beyond excited!
Each 11.6-ounce box contains six waffles. According to Best Products, the special waffles should soon be available on Walmart's website and be appearing on the frozen food shelves of Walmart stores soon. The launch is not specific to any food chain, either.
Kellogg's Remains Unbeatable
Kellogg's has somewhat of a cult following when it comes to their products.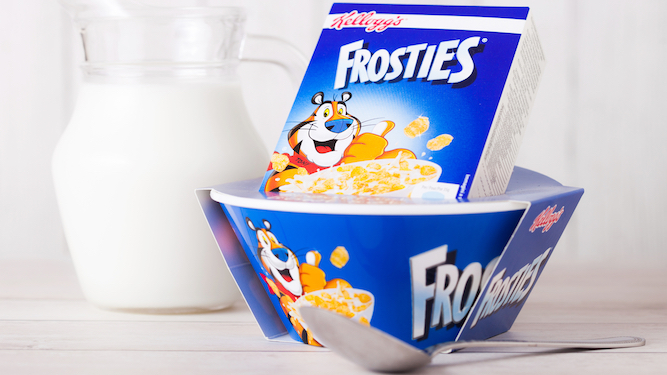 Their cereals are sworn by in many parts of the world because they're fulfilling, tasty, and a 2-minute breakfast. We're team frosties through and through. Are you?
Stay tuned to Brandsynario for the latest news and updates.