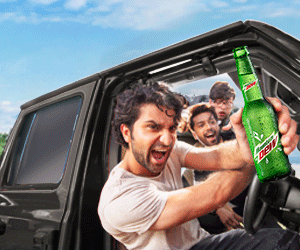 Rain is often portrayed as dramatic, romantic, and suspenseful in dramas and movies. The reality seems to be a lot more different, particularly in Karachi. Karachi's rain is far from what is portrayed in shows and movies. It is the opposite.
Romantic? It ruins everyone's moods. In Karachi, couples don't think of romance. Instead, they rush to charge their phones so that when they lose electricity, their phones don't die.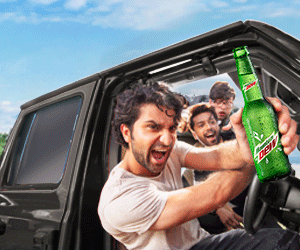 Suspenseful? Come on, rain here is the most predictable thing. Every Karachiite knows that rain brings power outrages, urban flooding, and lots of traffic jams.
Dramatic? If power outrages and what seems like an attack of flies is dramatic, then yes.
Karachi's recent rains have caused a lot of damage around the city. Streets of the city's most expensive areas have flooded. Karachi's desperate need for a drainage system is apparent.
People shared their frustration about the issues on Twitter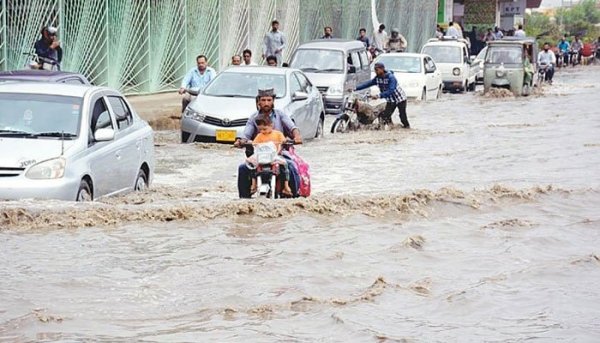 In this horrifying time, people took their protests to Twitter. We must say that the protests were not without a touch of humor.
Since Karachi is so big, it never rains in the whole city together. This twitter user turned this into a meme.
Today Position Of Karachi Rain
#karachirain pic.twitter.com/CNejQh9SIz

— Syed Umar Ali 🇵🇰 (@UmarAli86089099) July 17, 2020
Shara e Faisal was the highlight of the frustration. It is one of the critical roads in the city, if not the most important. The road is often jam because of its heavy load of traffic. Rain only makes the matter worse for Karachi.
Comedian Shafaat Ali tweeted that how Karachi has not had a drainage system in 72 years. Shafaat spent 5 hours stuck in Karachi's traffic at Shara e Faisal.
Spent 5 hours on Shara e Faisal trapped in my car… feel so sorry for Karachi who hasn't have a drainage system in 72 years…#karachirain

— Shafaat Ali (@iamshafaatali) July 17, 2020
Due to the heavy rain and no resources to drain the water, Shara e Faisal seemed appropriate for boats rather than cars.
Shahrah e Faisal After Heavy Rain #karachirain pic.twitter.com/kw7ElOrw77

— Pakistan Viral Series (@PakviralSeries) July 17, 2020
This disaster caused by the rain led people to criticize the government for the lack of basic facilities.
Congratulations Pakistan! After decade long "development" PPP has been able to create the largest water park in the world in Karachi! At this point, it only operates seasonlly & features rain water mixed with sewage! Excited to see whats to come next! pic.twitter.com/ZItxQSSaSp

— Ayesha Haleem Adil Sheikh (@ayesha_haleem) July 17, 2020
As mentioned above, even the city's most expensive areas experienced urban flooding.
TV anchor Junaid Khan tweeted:
12 crore rupees (120 million Rs) a house DHA Karachi is sinking just after 1 hour of rain #Pakistan

— Muhammad Junaid (@junaidmuhammadd) July 17, 2020
Remember the days when we used to say that it is raining cats and dogs? Well, now it rains fishes in Karachi. This was due to strong winds.
It rained fish in my house! Can someone explain what is this phenomenon.
For context, I live almost 1 km from Karachi sea! #karachirain pic.twitter.com/kSCGznMGhC

— Majida Malik (@MajidaMalik) July 17, 2020
Moreover, people are supposed to enjoy the rain, especially when it happens after such hot weather. However, the people of Karachi don't have that luxury.
People enjoying #karachirain
ME: 😅😅 pic.twitter.com/qjLXir0npm

— حاجی شیش خان (@sheeshkhan10) July 17, 2020
Nevertheless, we got to witness some amazing things in these terrifying times. Many people continued to work even in these conditions when most of us left work to go to our homes.
We must appreciate the traffic police workers who worked in heavy rain to facilitate the citizens.
One word for this traffic police guy. #Respect #karachirain pic.twitter.com/xLT2IaHYiS

— Usama Qureshi (@UsamaQureshy) July 17, 2020
A tweep shared this beautiful picture of a crow protecting its eggs in heavy rain.
Crows protecting their eggs…#karachirain pic.twitter.com/A9JcU2Jy8G

— 🇵🇰 ZeeQue🇵🇰 (@ZebaQadar) July 17, 2020
What do you think about this? Let us know in the comments below.
Stay tuned to the Brandsynario for more news and the latest information.