Pakistan Meteorological Department (PMD) issued an advisory on Monday regarding heavy rain spells. According to the advisory, the fourth monsoon spell will hit Sindh and Karachi might experience urban flooding as well.
Last month, it was forecasted that the country would get 10% more rainfall compared to the previous year. Meanwhile, Sindh and Azad Jammu and Kashmir can expect 20% extra rain than in 2019. And the recent most prediction quotes Karachi receiving almost 130 mm rainfall. To accommodate the heavy rain, PMD has warned the municipal authorities. Alongside civil authorities, KE will also be on the lookout for power outages.
MET Office Notifies
Mr. Bhutto, Director MET Karachi, said, "A monsoon low pressure from the Bay of Bengal is likely to approach Sindh on the evening or night of Thursday, August 6, 2020. Under the influence of this weather system, strong monsoon currents are expected to penetrate in Sindh, South Punjab, and Eastern Balochistan from Thursday (evening/night)."
Rainfall will continue for three days up until Saturday.
Mr. Bhutto added, "If authorities take the advisory seriously, nothing will happen but if stormwater drains are not cleaned and they remained choked, chances of urban flooding are very high."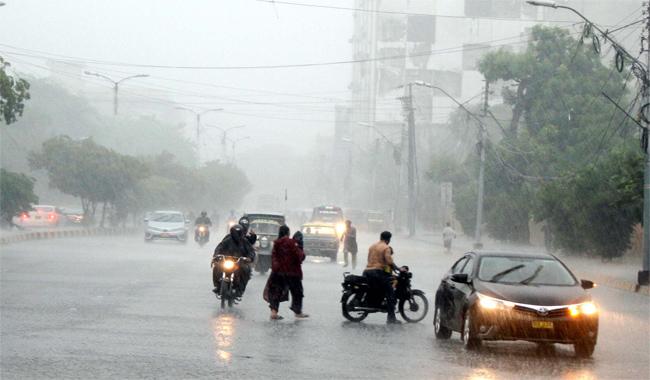 Rain and Eid ul Azha
Considering that Karachiites just got done with Eid ul Azha, it means that the drains are already clogged with sacrificial animals' blood and waste material. Without cleaning it all up, a heavy rain spell in Karachi would bring an unimaginable scenario to the surface. The world has not entirely recovered from COVID yet. And such a situation will add many more diseases to the COVID afflicted environment.
Last time the heavy rains hit Karachi, numerous buildings collapsed, streets flooded, and electricity malfunctioned. Nearly 27 people died. Most of the death happened due to electrocution and collapsing roofs.
Here is to hoping that authorities employ safety measures in time. That way, there will be lesser chances of urban floodings and deaths. Then and only then will Karachiites be able to enjoy the rainfall properly.
Stay tuned to Brandsynario for more news and updates!