Some of my favorite memories growing up is going on field trips. I remember how eager I was and used to wait for a class trip to the planetarium, local factories, and of course, the zoo.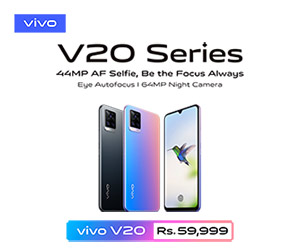 While some enjoy the idea of taking their family to the zoo to show their kids their favorite animals and help them learn, gain knowledge, and spend good quality time, others are against the whole concept.
After all, who would want to be thrown in a manufactured home of 4 walls and have their freedom taken away? Many animal rights advocates think that places like the zoo kill these animals by taking away their natural habitat.
A video of a bear in Karachi Zoo may have just proved their point of why a zoo may be a prison and punishment for animals.
The viral clip shows a dehydrated brown bear who can be seen panting. It is also visible that the condition of the bear is not right and that it requires medical attention.
Moreover, just by looking at it surrounding our hearts go out to the fellow, we see nothing but stone and scrap. There's no water source, no greenery, no artificial environment to help the animal feel at home, and most importantly, negligence is apparent.
Even celebrities like Ushna Shah and Armeena Khan have penned down strong emotional messages regarding the harsh treatment and unacceptable negligence that the management of Karachi Zoo is responsible for.
This is not the first time a Pakistani zoo has been called-out. There have been similar instances where animals have died from heatstroke or mysterious circumstances due to the negligence of the authorities.
Social Media Calls Out Karachi Zoo For Sheer Negligence Of Animals
Here's what social media has to say:
Here we go again 🥺 This time it's Karachi zoo. This poor bear is thirsty, extremely hot and probably very, very hungry. The poor creature will die if something isn't done for it. Please help 🙏🏻 #savethebear pic.twitter.com/Zuoy401XiI

— Armeena 🦋 (@ArmeenaRK) September 28, 2020
This bear in Karachi Zoo pakistan is in a terrible state without food and water. He's panting due to thirst in his viral videos that were made by a visitor. He seems to be in a very bad shape and requires immediate help and rescue. pic.twitter.com/PfV8yq81iq

— zainab chughtai (@z_chughtai95) September 28, 2020
Condition of lion in Karachi Zoo. Have some morality humans, if you can't take care of these divine creatures, set them free!#AnimalOfTheDay #Karachi pic.twitter.com/SBOKnvb6lu

— عمارہ مہدی (@Ammara_Yoonas) September 29, 2020
🙏🏻 @CommissionerKhi @DCSouthKarachi plzzzzzzzzz look into Karachi zoo and the treatment of their animals especially like this bear https://t.co/2YQxK3RnSb

— Zainab Qayoom~ZQ (@zainaconda) September 28, 2020
The Karachi Zoo bear definitely needs help. @murtazawahab1 https://t.co/94K20HkQsI

— Adeel Azhar (@adeel_azhar) September 29, 2020
After Islamabad Zoo, just got terrible news of Karachi zoo. I'm sick to my stomach aftr watching images of animals being gradually murdered by the very people hired to protect them.
I appeal @MuradAliShahPPP,@AamirLiaquat, @mrazaharoon,@SaeedGhani1
to play their role for rescue.

— Ayaz Latif Palijo (@AyazLatifPalijo) September 29, 2020
The cruelty against this bear and other animals in the Karachi Zoo must come to an end. This bear is a being who is dehydrated and in distress because of human actions. Animal life does not exist for our viewing and pleasure.

cc: @sindhwildlife @ACFAnimalRescue @fourpawsint https://t.co/p0LzqZugJw

— Zoya Sameen 🏳️‍🌈🔻 (@flounderingbear) September 29, 2020
This bear in Karachi Zoo pakistan is in a terrible state without food and water. He's panting due to thirst in his viral videos that were made by a visitor. He seems to be in a very bad shape and requires immediate help and rescue. #SaveTheBear #KarachiZoo pic.twitter.com/4BCZkrbRva

— Faryal. 🌸 (@FaryalSiiddiqui) September 28, 2020
This is a sad sad state of affairs. These animals in Karachi zoo need as much help as possible. Zoos all over Pakistan need to shut down. If we can't look after the animals, we don't need a zoo. Please help @WWF @sindhwildlife @WaseemAkhtar90 pic.twitter.com/J5zS3xRgQd

— Maham (@maham_nawaz) September 28, 2020
On the other hand, Mohsin Shahwani & Co. has shared that the firm has filed for a constitutional petition at the high court in Karachi to have this young bear rescued from the cruel conditions at Karachi Zoo.
They have also added that those who'd like to be a part of the petition can contact them via WhatsApp on the given number.
Moreover, we would also like to point out that some social media users have shared that this image and video clips are not from Karachi Zoo.
According to them, the image has been used before by the renowned Ayesha Chundrigar Foundation (ACF) to raise awareness about the conditions of animals. The lion reportedly is from Sudan.
Sad and Horrific!But it's not Karachi zoo.Picture was used by @ACFAnimalRescue in a Facebook post,as an example but it's being spread on social media as KHI even after it was made clear its a downloaded photo.This needs to stop as it will only damage genuine future campaigns https://t.co/8HymX55nao

— save the wild (@wildpakistan) September 29, 2020
We have not to see what the fate of the bear and its friends at the zoo will be.
Till then, stay tuned to Brandsynario for more news and updates.