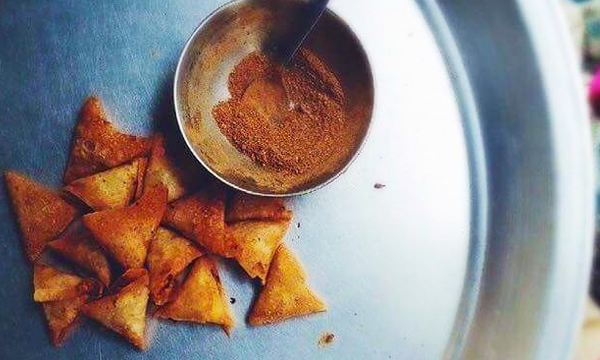 Karachi University is famous and well-known for almost everything. Sprawled over a massive area, it houses multiple cultures and ethnicities. However, among the things that attract the students most is the varsity's colorful variety of snacks and foods.
From snacks, junk food, juices and to a proper meal, Karachi University has something for everyone. The list of mouth-watering and scrumptious food items is endless. Since the campus is a city in its own right, it is very easy to get lost inside. Therefore we have compiled a guide to the famous food places from around the university and the best items to try there. Have a read.
Pharmacy – Kachoriyaan
I am sure that everyone who's been to Karachi University must be aware of the crispy, golden, Kachoriyan. The scrumptious delight served hot with Aloo Curry and carrot achaar early in the morning is better than breakfast at any expensive restaurant.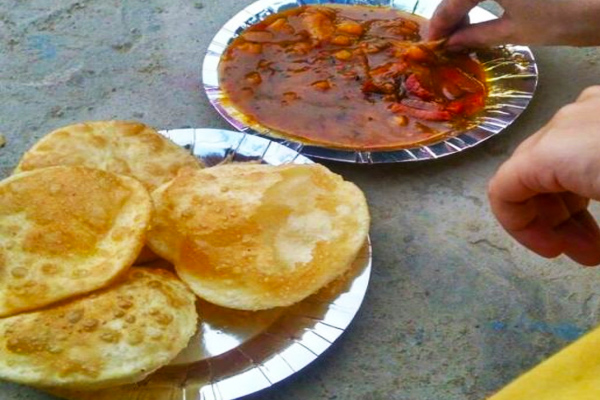 Prem Gali (PG) – One Bite Samosas
Even those people who have not had the pleasure of studying inside Karachi University know of the very famous one bite samosa. Tiny as they may be, they sure are delicious. The extra crispy outer layer with mashed potatoes inside; a perfect amount of spice and chaat masala on the samosas. We dare you to have just one.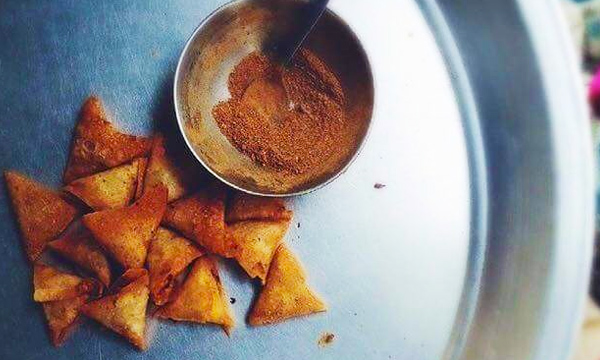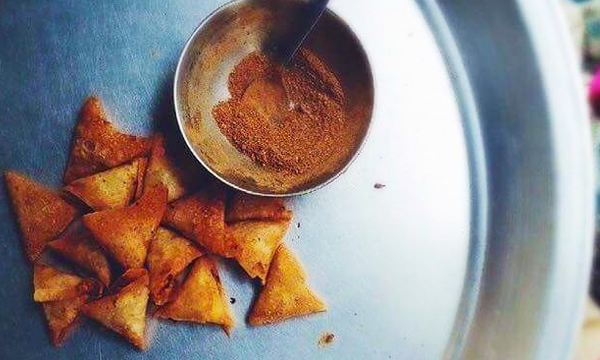 Visual Studies – Fries and Elaichi Chai 
Chicken Flavored fries with chutney's of various flavors are absolutely the best items available at this tiny cafe near Visual Studies. Pair it with the hot Elaichi (cardamom) tea, and you have a winner.  The duo is so popular that the area os always filled with students around the clock.
Visual Studies Canteens also have various other tempting food items and juices including Zinger, Gol-Gappy, Chaat, Roll, Fresh Juices and much more.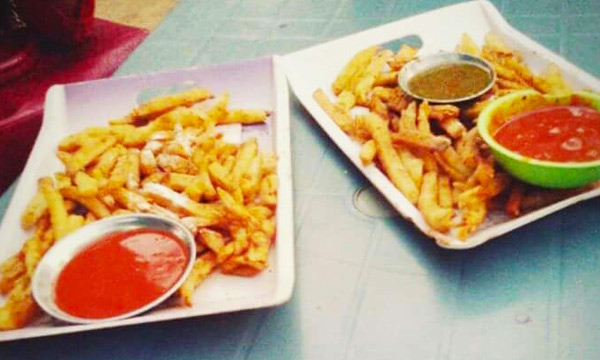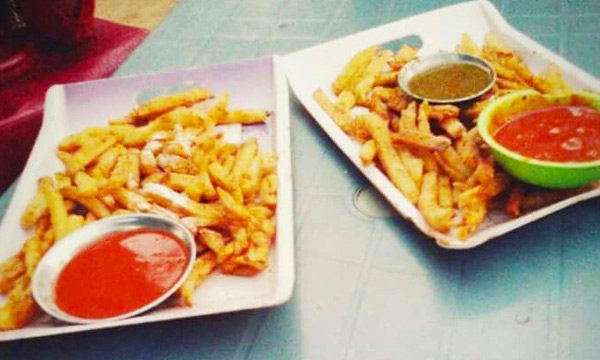 Sufi Hotel – Parathay
Sufi is a proper hotel located near the Faculty hostel and staff residence with a decent seating area. Situated in a somewhat isolated area, you will enjoy eating almost everything there. From Anda Gotala, Daal and Karahi to Junk Foods like Zinger, Crispy Burgers, and Shawarma, Sufi Hotel will provide you with a snack of your choice.
However, the hot and crispy Parathas are the best. Order a plate of Channay ki daal with them and munch away. Sufi's tea is also well-known among the many other food items available there.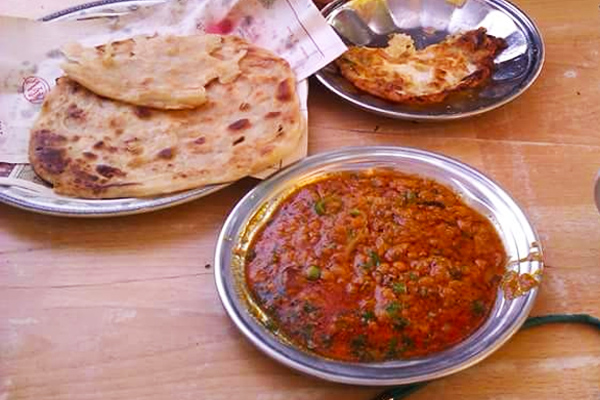 Pharmacy – Crispy Pizza Donut
Whether true or not, but Karachi University's Pharmacy canteen calls itself the first to introduce Pizza Donut in Pakistan. While there's no innovation to it, the taste is something you'll remember for long. The super crispy bread layer on the outside with fine flavored chicken and gooey cheese on the inside makes it an absolute masterpiece.
To top the item off, there is a mayo-garlic sauce along with chili garlic sauce and ketchup. Pair some lemon or garlic flavored fries with it and you will certainly have the most palatable plate of the day.
Juice Center – Thick Ganna Juice 
Juice Centre is the campus' cheapest and the finest juice canteen. You can find the juice of any fruit you want cheaper than other canteens or other famous juice outlets. While the variety is great, Gaane ka juice is the most famous among all. Regardless of the season, you can grab a glass whenever you want.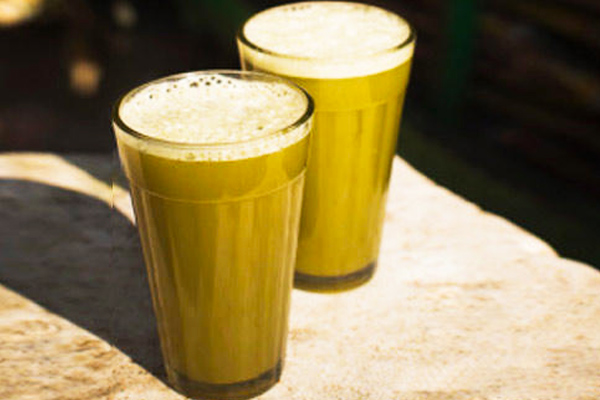 Majeed – Biryani
Who doesn't love Biryani? While there is no shortage of biryani centers here, Majeed's delish and a fiery hot plate of Biryani outdoes them all.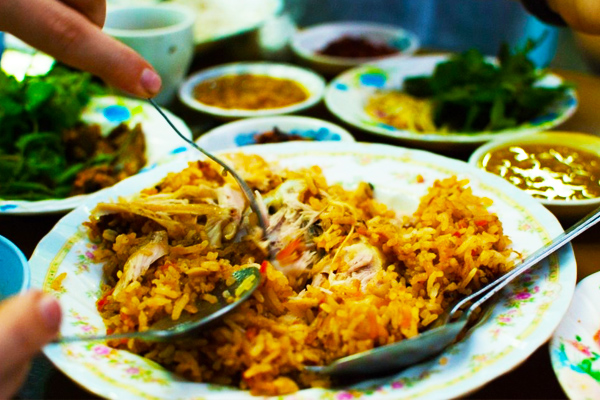 Mentioned above are a few of the specialties of Karachi University' Canteens. The list is endless; Zinger Roll of Pharmacy, PG's Chicken Chutney Rolls, VS' Chaat, Chemistry's Fries and Pharmacy's Tea just to add few more to this list.
Karachi University is the place to be if you love the street life of this city. You get a completely new experience, such as sitting on the floor, enjoying food, on wooden benches at Dhaabas. Nothing matters when you have a plate of some really good food in your hand. The best part is, you don't have to worry about safety at all!
Contributed by: Kainaat Maqbool
Picture Credits: Maham Kazmi
6 Pakistani Universities in World University Ranking List 2015-16