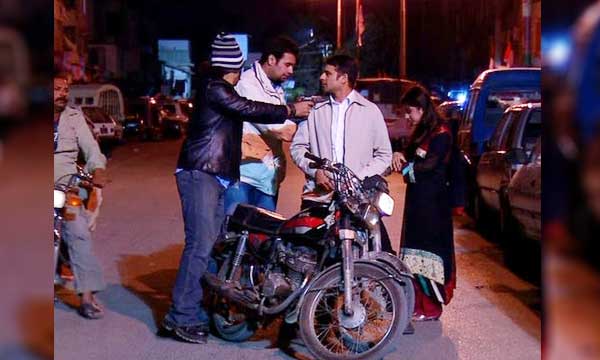 Reports revealed that in 2017, Karachi has relatively witnessed a decline in street crimes. However, every day we hear stories of mugging, snatching and even, kidnapping!
According to Dunya News, following areas in Karachi recorded the most incidents of street crimes:
District East
District Central
District South
District East: Gulshan Town, Korangi Town, Landhi Town and Shah Faisal Town
7672 incidents of street crime were reported, with:
4713 motorbikes snatched
525 cars stolen
Areas That Are Danger Zones:
Disco Bakery [Gulshan-e-Iqbal], Aladin Park, Continental Bakery [Gulshan-e-Iqbal], Dolmen Mall, Millennium Mall, Baloch Colony Bridge, Iqra University, Noorani Kabab House intersection, NIPA and Ambala Bakery
District South: Saddar
 4487 cell phones snatched
3164  motorcycles snatched
167 cars seized
District Central:  Liaquatabad Town, North Nazimabad Town, Gulberg Town and New Karachi Town
5473 mobile phones snatched
6181 bikes stolen
483 cars stolen
Areas That Are Danger Zones
Matric Board Office, Hyderi Market, Saima Pari Mall, Meena Bazaar, Sarena Mobile Market, Liaquatabad Super Market, Sindhi Hotel, Ziauddin Hospital, Imtiaz Super Market [Nazimabad], and area around Dhamthal Sweets [Federal B. Area] were identified as hot spots for mobile phone snatching.
Korangi 
 3529 cell phones snatched
2610 motorcycles stolen
32 cars stolen
District West: Lyari Town, Kemari Town, SITE Town, Baldia Town and Orangi Town.
1609 mobiles snatched
2379 bikes stolen
 31 cars stolen
Malir
It is reported that Malir witnessed the least number of street crimes so far in the year!
1631 phones snatched
1957 motorbikes stolen
 76 cars stolen