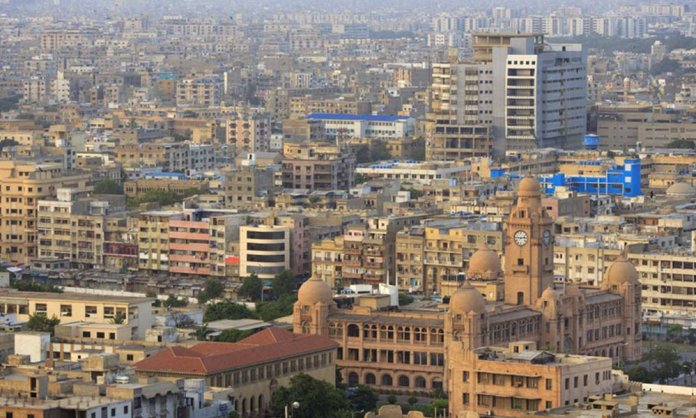 The fact that Karachi is a metropolis that acts as an umbrella for a huge variety of communities and individuals is undeniable.
However, the fact that it only takes a drop of rain and thunder to put Karachi in shambles is also undeniable.
From power shortages to dirty standing water to deaths by electrocution to roads disintegrating to the spreading of water borne diseases to the falling of electric poles, it is an ugly situation and the administrative failures are too obvious.
Therefore, it is being felt that Karachi might be in a better state if made into a separate administrative unit under the federal government, for which a proposal is under consideration and the initial draft has been finalized.
Here's what Faroogh Naseem, Federal Law Minister said while speaking to GNN with reference to Article 149:
 "The Article 149 (4) does not state that Sindh govt or any govt for that matter must be taken into confidence. Federal govt enjoys jurisdiction to issue such executive orders directly."
Here is what Article 149 (4) reads:
"The executive authority of the Federation shall also extend to the giving of directions to a Province as to the manner in which the executive authority thereof is to be exercised for the purpose of preventing any grave menace to the peace or tranquillity or economic life of Pakistan or any part thereof."
Prime Minister Imran Khan's final word on the matter is yet to be heard.
What do you think about this idea?
Let us know in the comments!
Stay tuned to Brandsynario for more news and updates.