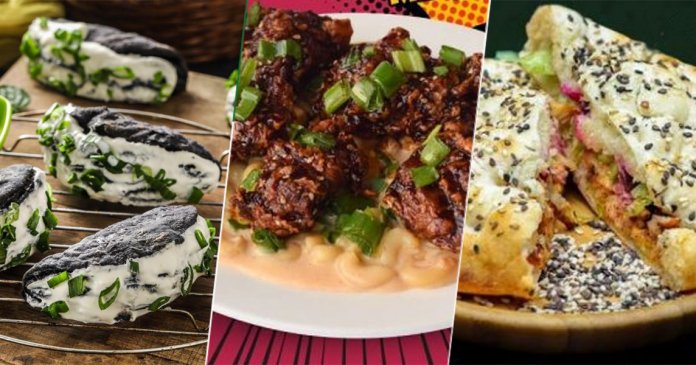 Gear up Karachi! The most anticipated event of the year is finally here – Karachi EAT is back and it's going to be bigger, better than ever!
With more than 300,000 people expected to attend the festivals in Karachi, Lahore, and Islamabad, the organizers are keen to make the biggest public food festival better than last year.
The number of stalls has increased this time but the vendors have been carefully selected and you can expect delicious new flavors and some old favorites as well.
Sponsored by Shan, 7up, Ariel, Cadbury Dairymilk, Lifebuoy, Meezan Tea, Sensodyne, and others there will be interactive activities for all attendees and you don't need to fret about cleanliness either!
There's certainly more to look forward to besides some great food and drinks that will make the foodie inside you jump with joy.
The popular food fest is taking place over the weekend from January 10th-12th at Beach Park on Edhi Avenue, Sea View. This year the food festival will host 100 plus eateries.
Without further ado, here's the list of things we're eager to try at Karachi Eat 2020:
1. Hobnob 
Hobnob Bakery has revamped its menu and is bringing to Karachi Eat Festival 6 new gourmet patties. The new puff products have sweet and savory elements that are perfect for a quick snack during the chilly winter!
In the savory department, The Asian Glazed Patties, which are juicy chicken cubes tossed in a sweet sauce, topped with a sweet glaze and sprinkled with sesame seeds.
Next are the Sour cream and Onion patties, which is a black taco shaped puff, filled with chicken and cheese sauce dipped in sour cream and garnished with onions.
The Pizza Patty, Beef with tomato salsa and Mixed Nut Poptart as well as Strawberry Poptart are also the items we have our eyes set on.
2. Muokata
Hear ye all you meat lovers! Hunter Beef specialists, Muokato will be serving up hunter beef swiss rolls and you won't find more tender, more flavourful beef and juicier beef anywhere!. They'll be at the stall 67 waiting to give your mouth the perfect beef satisfaction that you need.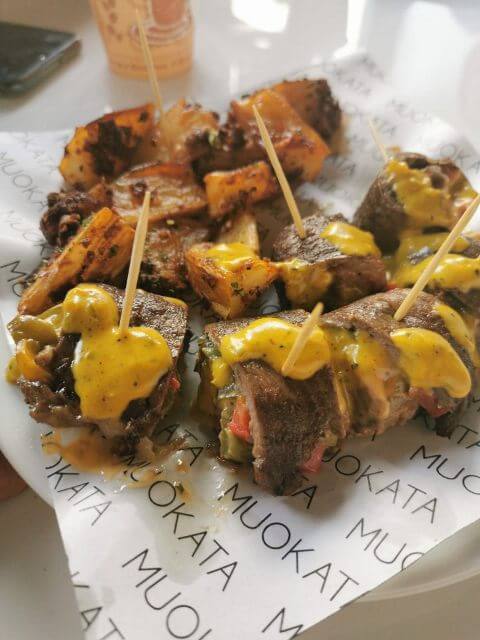 3. Khan's Matka Haleem
Piping hot Haleem and winter go hand in hand and Khan Haleem is launching it's 'Matka Haleem' exclusively for Karachi Eat which is worth trying. Head to stall number 13 for some lip-smacking Haleem and enjoy it with your friends and family
4. Desi Mac & Cheese
Introducing a blend of desi chaat with English origin Mac and Cheese, MACAndSpud at stall 1 has exclusively created one of a kind dish. As odd as it may sound, we are all excited and down to give this bizarre combo a shot!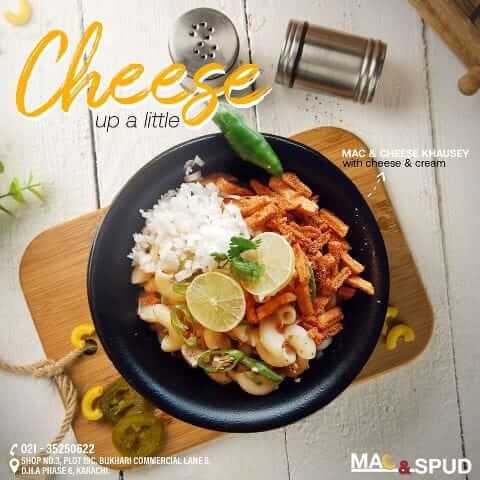 5. Taco Chaat
This one takes the cake! How incredible does sound? Taco Chaat is without a doubt something new to the table and the chaat is getting crispier with the new innovation of The Social Hub. They are all up for mixing the goodness of yoghurt, vegetables in a twister papri aka Taco. So, are you give prepared to give your tastebuds a treat?
For Karachites food is clearly much more than just fuel for the body and through this festival, we embrace the pleasures and value of great flavor, so gear up for some delicious treats.