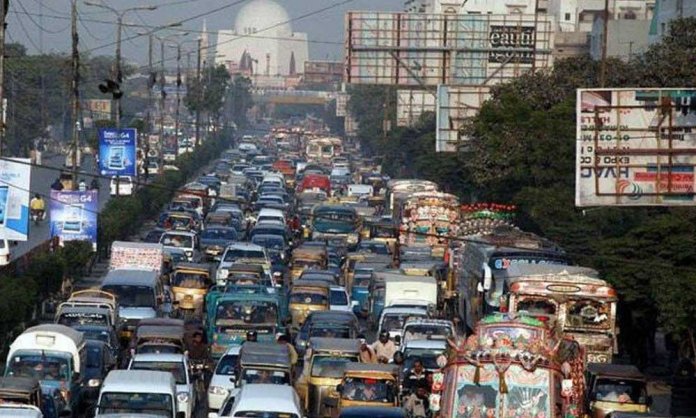 Thousands of commuters have found themselves stuck in massive traffic jams at different routes around the metropolis.
The reason behind the massive jams is the monsoon season rain spell that has caused blockage in the sewerage system and drainage pipes as well as the horrid conditions of the roads.
Not only is there construction work going on causing elaborated traffic, but the month of Muharram means that many roads will be cut off for religious processions.
Shahrah-e-Faisal and Metropole are suffering all the way to FTC and ahead of due to the installation of the new sewage line.
Many individuals have complained about being stuck for hours whereas the journey is mere minutes.
Citizens are advised to check all routes before they leave their residences or workplaces. Reports also state that Stadium Road is also suffering from severe traffic conditions.
Stay tuned to Brandsynario for more news and updates.