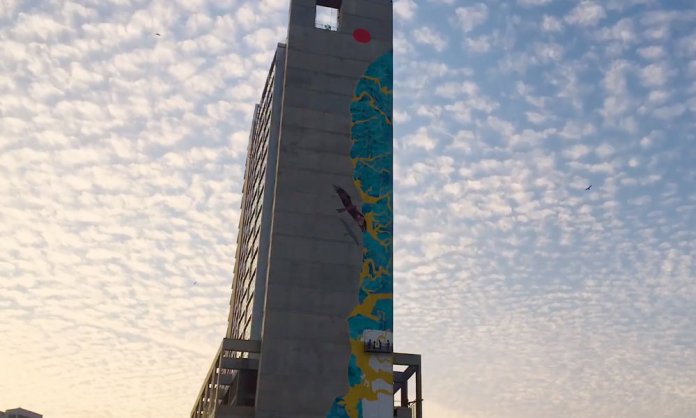 The 'City of Lights' is now also the home to the world's tallest mural. Created by a single artist, the work of art was created by Italian artist Pepe Gaka (Giuseppe Percivati).
The artwork was officially inaugurated on 25th January.
The initiative was taken by International Public Art Festival (IPAF) and I Am Karachi. The mural is now on the Center Point building.
The artwork is displayed 286 feet high!
Take a look:
https://youtu.be/p79Fv8jnHlY
Chairman IPAF, Jameel Yousaf says that the purpose of the mural is to present a soft image of the city.
He shared:
They falsely brand us with terrorism, this and that, they do not even know how much love, affection, and compassion in Karachi city. It's(Karachi) so vibrant, I don't think there's any city in the world this vibrant.
Artist Giuseppe Percivati shared:
They wanted to make a mural to raise awareness about deforestation, the cutting of the Mongoose Forest.
Pakistan is the 7th most vulnerable to climate change! On the other hand, IPAF plans to record this feat with the Guinness World Records and has officially filed a form for it.
As of now, this record is held by north-Wichita, Beachner Grain elevator on 519 E., 20th Street. Colombian artist GLeo.
Stay tuned to Brandsynario for more news and updates.