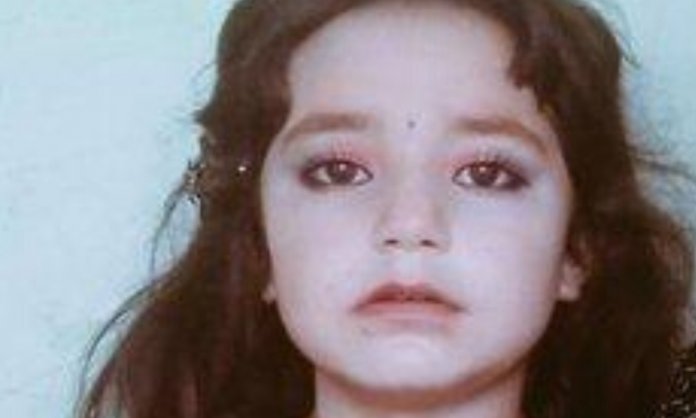 Yet again, Pakistan wakes up to a heartbreaking and tragic news of an eight-year-old girl, Madiha, who was allegedly raped and murdered in Hangu District, KPK.
According to news, Madiha went missing on Saturday afternoon before her body was found in the bushes by her relatives and villagers. This news has indeed shaken the nation.
This reported incident has shocked the country and Pakistanis are demanding justice.
On Monday morning, Pakistanis took their rage to Twitter and started expressing sorrow and condemnation over the barbaric act by using the hashtags #JusticeforMadiha, #HangtheRapists and #WhereIsRapistLaw soon started trending in the country.
Pakistan: #JusticeforMadiha trends as 8-year-old allegedly murdered, raped https://t.co/CWVSIcUojK

— Natasha Fatah (@NatashaFatah) February 17, 2020
Another Black Day
Once again its a 'Black Day' for #Pakistan as #JusticeforMadiha trends on social media pic.twitter.com/QsnddM3oKl

— Brandsynario (@brandsynario) February 17, 2020
Strict actions need to be taken
Where are those who opposed public hanging law… They must feel shame & what if the will be your kid.. ALLAH NA KRY.. Wake-up for God Sake… #JusticeForMadiha pic.twitter.com/0NLL99TrUk

— Ahsan Somro (@Ahsan007Somro) February 17, 2020
Valid point
According to HR minister sahiba and our libertard battalion it is okay. Their lenient laws will "someday somehow" work. Till then people can do "sabr". Not their kids obviously, not their concern. #hangchildrapists#JusticeForMadiha https://t.co/JaCJoCJhcB

— Sadia Yaqoob (@SadiaYaqoob3) February 17, 2020
Indeed, we've lost an angel
One More Angel.
We're Sorry Humanity.There should be implementation of Law now.#JusticeForMadiha pic.twitter.com/EZmXvMRjya

— humanitarian, Justice & Peace (@SanawarBalam) February 17, 2020
Not only this but they also questioned the justice system in Pakistan as to how much longer would it take to implement a law for such acts and to punish the culprits.
The question is, how long will this brutality and cruelty continue for? How are parents supposed to keep their children safe from the hands of such culprits? Will we ever be able to make our society function as a normal one?
Our prayers go out to the little angel and her family and may they have thWhat are your thoughts on this? Let us know in the comments below.
For latest news and updates, stay tuned to Brandsynario.