The love story of Hira and Mani is not alien to us. They go by one of the goofiest couples in the industry. The personality of Hira and Mani complements each other on so many levels. The public display of affection is not easily accepted in our society and has been criticized by the netizens quite often. But that does not stop both of them to shower each other with love and affection on social media.
Hira and Mani Wedding Anniversary 
Last week, Hira and Mani celebrated their 13th wedding anniversary. However, the chemistry between the two genuinely feels like that they are a newly married couple. On the anniversary, mani paid tribute to Hira by writing a very creative caption on social media.
And seriously, we cannot get enough of the creativity and cute post.
Hira's Latest Post 
Recently, Hira posted a picture on social media with Mani. She captioned the picture "عشق میرا'—the two look, as usual, very lovey-dovey.
Junaid Khan's Comment On The Post 
The post led to an adorable banter between the duo and Junaid khan. Junaid Khan left a comment, "Get a room, guys 😂. " The comment of Junaid Khan is also receiving a lot of interest from the public, where everyone is calling him out for being absolutely right. Now, as much as we agree with Junaid, we can't stop swooning over the young couple.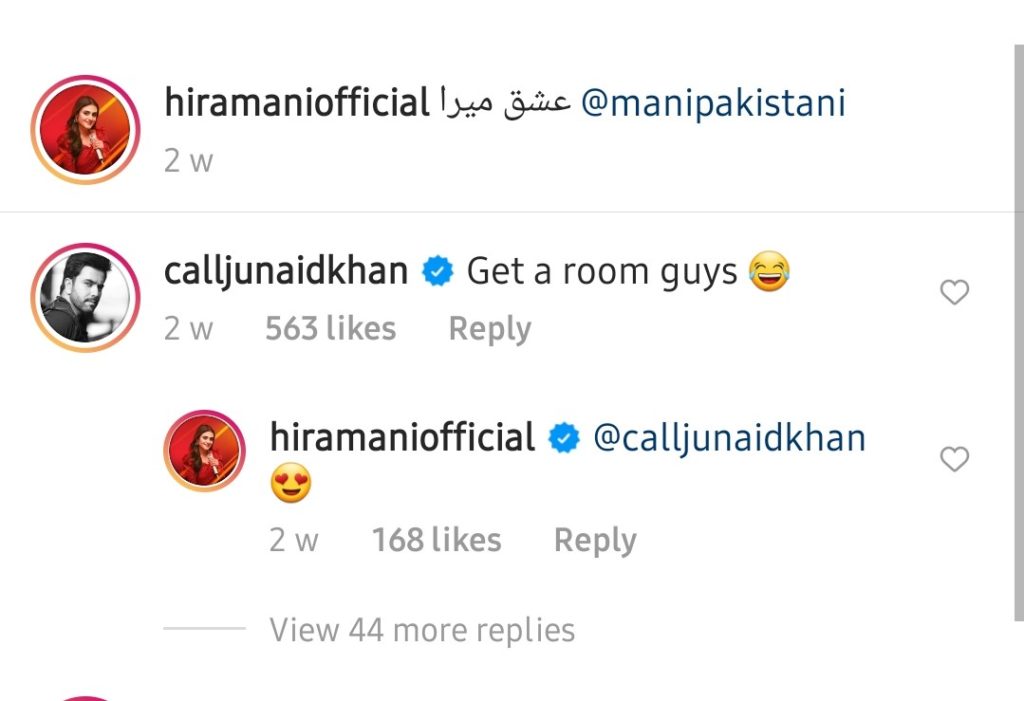 The Yakeen Ka Safar actress also replied to Junaid, and it seems like she can't get enough of the love their relationship has to offer.
Stay tuned to Brandsynario for the latest news and updates.